Customer Service
CUSTOMER SERVICE
Danieli water-cooled elements
Danieli FastArc® long-life, energy-saving panels (Q-Panels) and water-cooled elements for EAFs and secondary metallurgy equipment are designed to compete with the market pricing and high-quality standards established by our own manufacturing centers, and guaranteed with the fastest delivery times.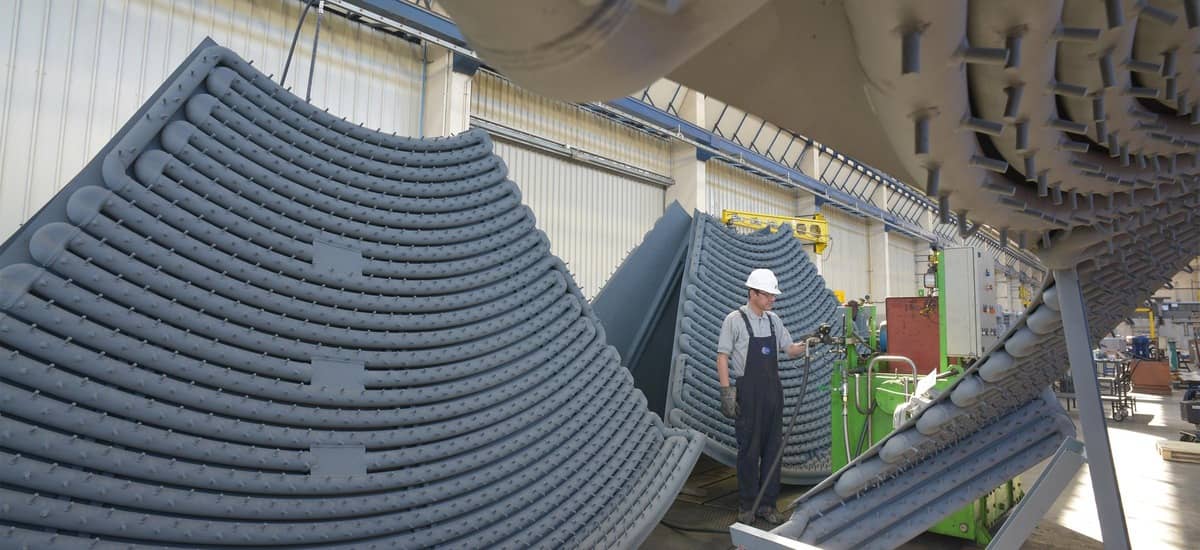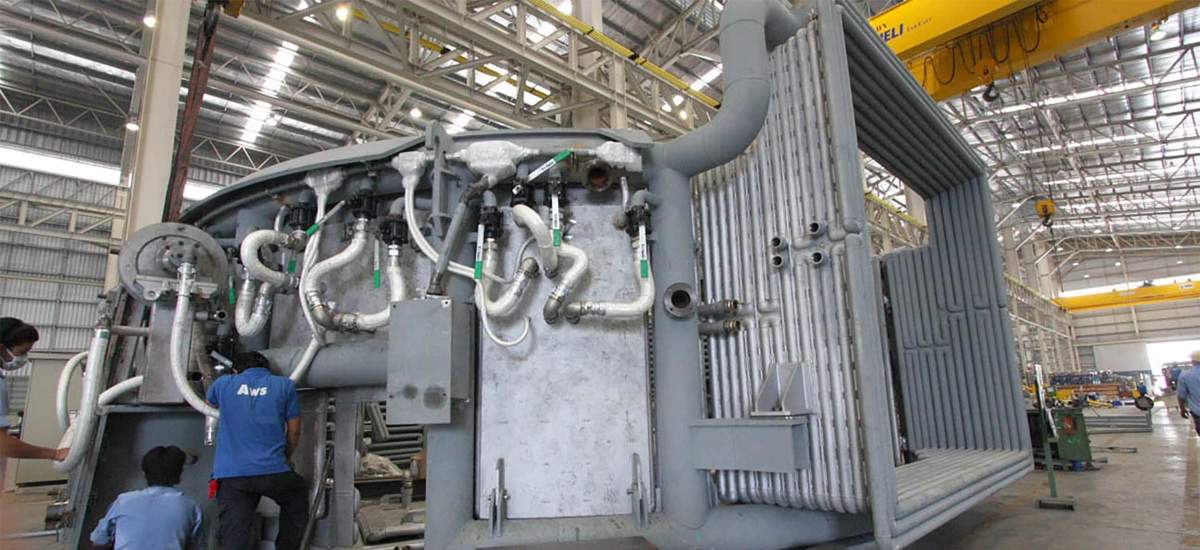 In order to reach the high-quality standards now expected by steel manufacturers, Danieli is committed to achieving those standards, designing and manufacturing water-cooled panels and equipment at our own facilities.
Because the major causes of unscheduled downtimes in steel plant production are also failures of water-cooled components a plant's availability index is increased significantly when Danieli's high-efficiency and high-reliability water-cooled components are installed. This performance is reached by continuous quality monitoring of our standard manufacturing procedures and materials (boiler type / low-carbon steel tubes, copper tubes), assembling and welding procedures, and pre-delivery tests. All this is provided, together with the 100% on-time delivery company policy.
Water-cooled equipment and service life:
Steel and copper panels
EAF shell sidewall panels
EAF/LF roof panels
VD/VOD water-cooled shield
Fume-treatment plant water-cooled duct (primary water-cooling system).
Danieli water-cooled panels' lifetime average:
Standard EAF shell panels: 5,000 heats
Roof panels: 6,000 heats
Long-life energy saving panels: more than 10,000 heats