News & events
In this section you will find all the latest news of the Danieli Group. Selecting the categories below, you can see News, Records, Start-ups, New Orders.
5 / 668
new orders
2023, 5th September
Waelzholz Brasmetal relies on Danieli for high-performance steel strip production
Expansion of cold-rolled strip production at the Waelzholz site in São Paulo, Brazil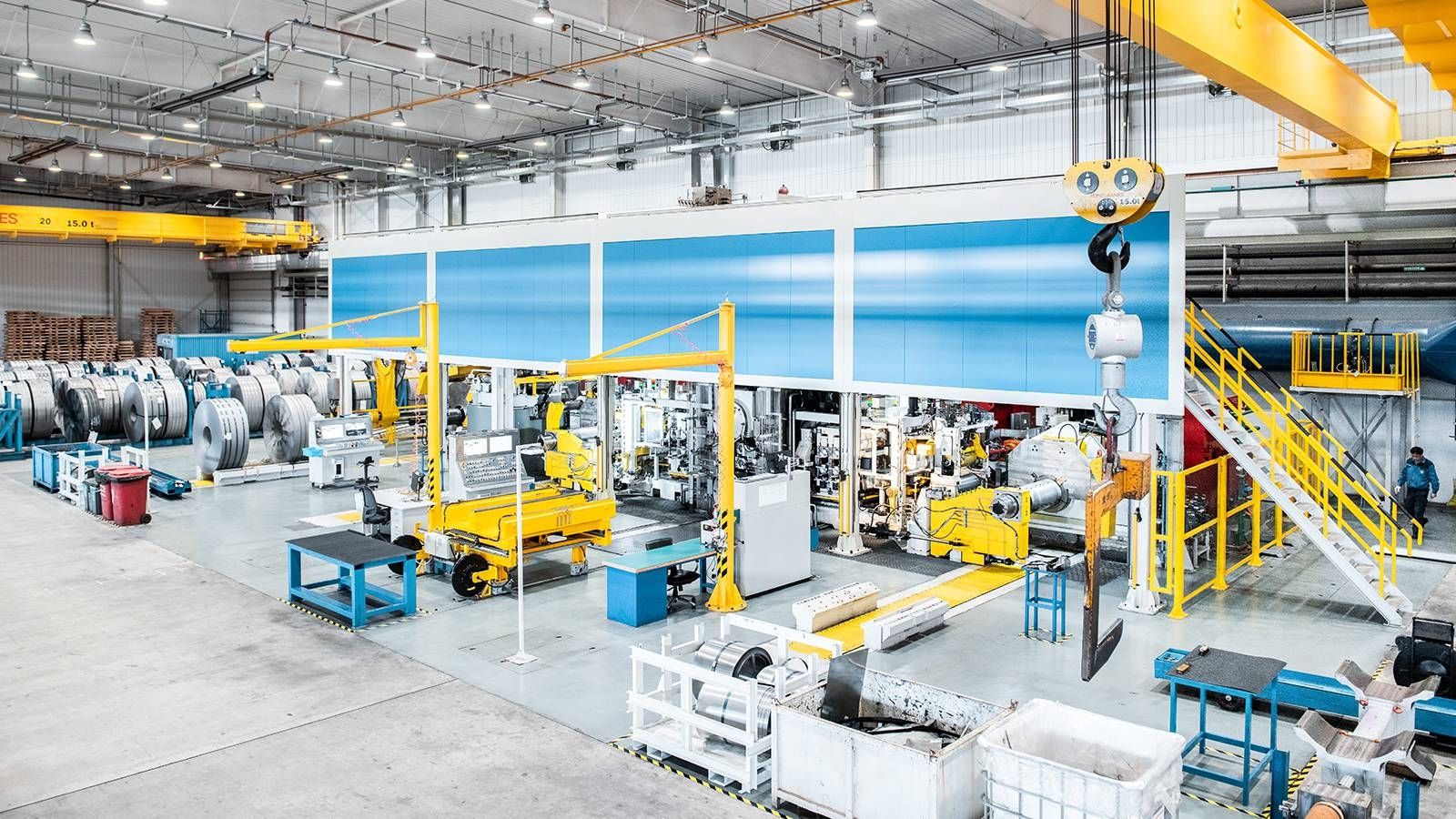 German cold-rolled steel strip producer Waelzholz again selected Danieli technology and equipment for high-quality cold rolling. Danieli will provide a new four-high reversing mill for the expansion project at Waelzholz Brasmetal in São Paulo, Brazil, to increase the production of high-performance steel strip.
The cold rolling mill will roll a wide mix of special steel grades from an entry thickness of 6.0 mm down to a minimum finish thickness of 0.25 mm, at a maximum strip width of 670 mm.
A notable special feature of the Danieli four-high reversing mill stand is the dual work rolls to achieve efficient rolling performance. One set of work rolls with large diameters will economically cope with heavy-gauge incoming thicknesses and standard products, whilst another set of work rolls with small diameters will be reserved for special products, to achieve minimum exit thicknesses on high-strength materials.
The mill is designed with independently driven work rolls (twin drive), and a unique set of high-torque drive spindles to allow driving both roll sets.
Electrics and automation provided by Danieli Automation will include the ultimate HiPAC real-time automation system. A new, intelligent data analysis system, ready for Industry 4.0, will be connected to the customer's proprietary process data management system.
The start of the production for the new four-high reversing mill is planned for Spring 2026.
This order follows the successful installation of a similar cold rolling mill at the Waelzholz plant in Taicang, China, in 2020 which is shown in the picture.
For more info:
Frank Otterbach
f.otterbach@danieli.com
+49 160 90126361