News & events
In this section you will find all the latest news of the Danieli Group. Selecting the categories below, you can see News, Records, Start-ups, New Orders.
1 / 88
service news
2023, 8th September
Danieli Service on-site technical formation at Nucor plants
Updated operational and maintenance procedures exchange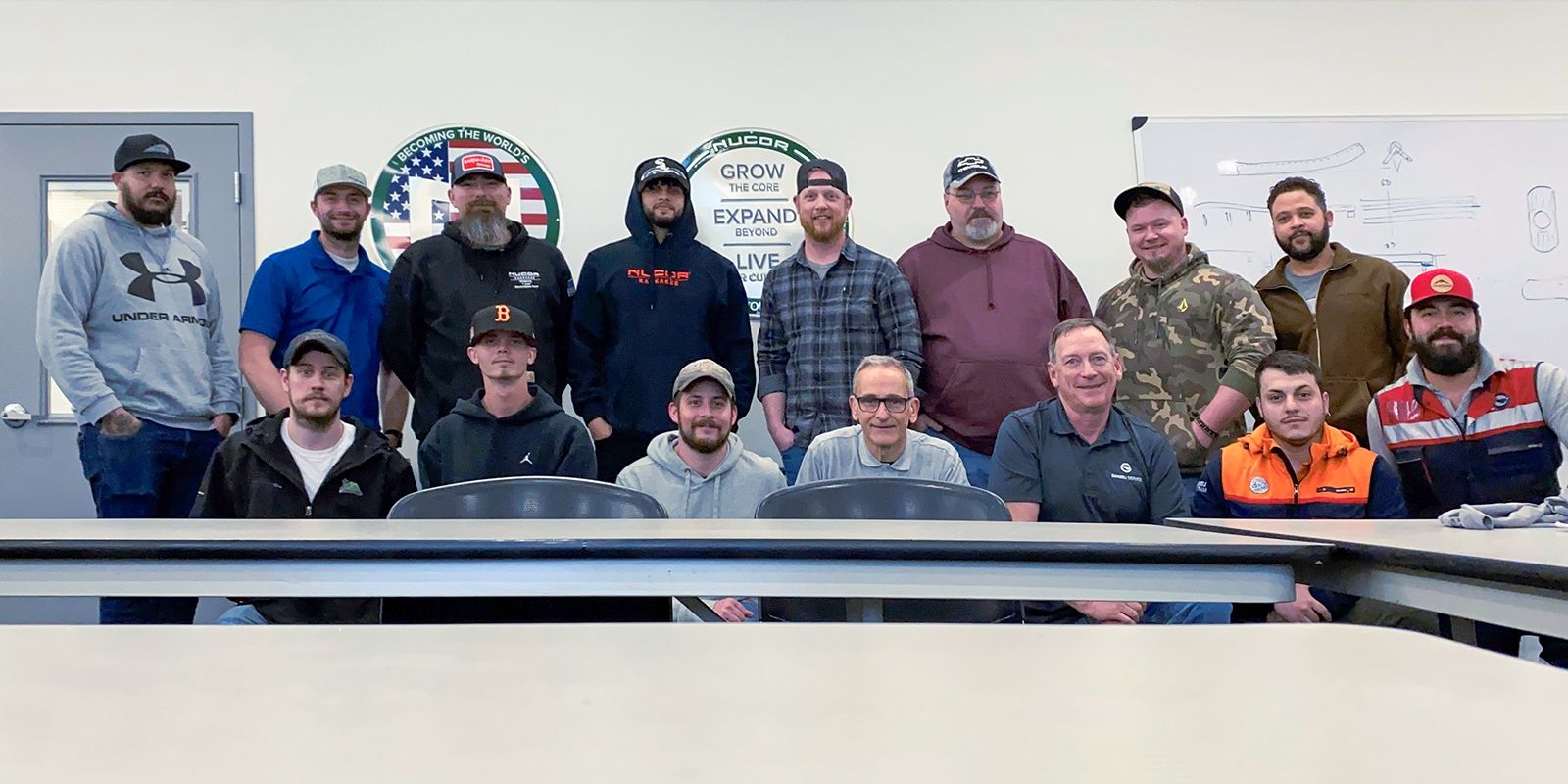 Nucor Corporation contracted the Danieli Service Technical Assistance Team for an on-the-job operational and maintenance procedures exchange on their straightening machines, to ensure the best quality products and efficiency.
Danieli Service Italian and American specialists met for two weeks with eleven delegations coming from eight Nucor plants across the US.
Nucor Steel Jewett, Texas and Nucor Steel Plymouth, Utah plants were the selected locations where the theoretical knowledge and practical sessions took place.
Part of the after-sale service program, Danieli provides valuable, quick on-site and remote technical support, original spare and e-management, on-site and remote conditioning monitoring, predictive maintenance, consignment stock, and in-class / on-site training.
For more info:
Antonio De Marco
+39 3288459097
a.demarco@danieli.com