News & events
In this section you will find all the latest news of the Danieli Group. Selecting the categories below, you can see News, Records, Start-ups, New Orders.
33 / 434
plants startup
2020, 19th May
The world's largest beam blank ever produced
Weighing 2.7 t/m, it was produced by Masteel on a new Danieli combicaster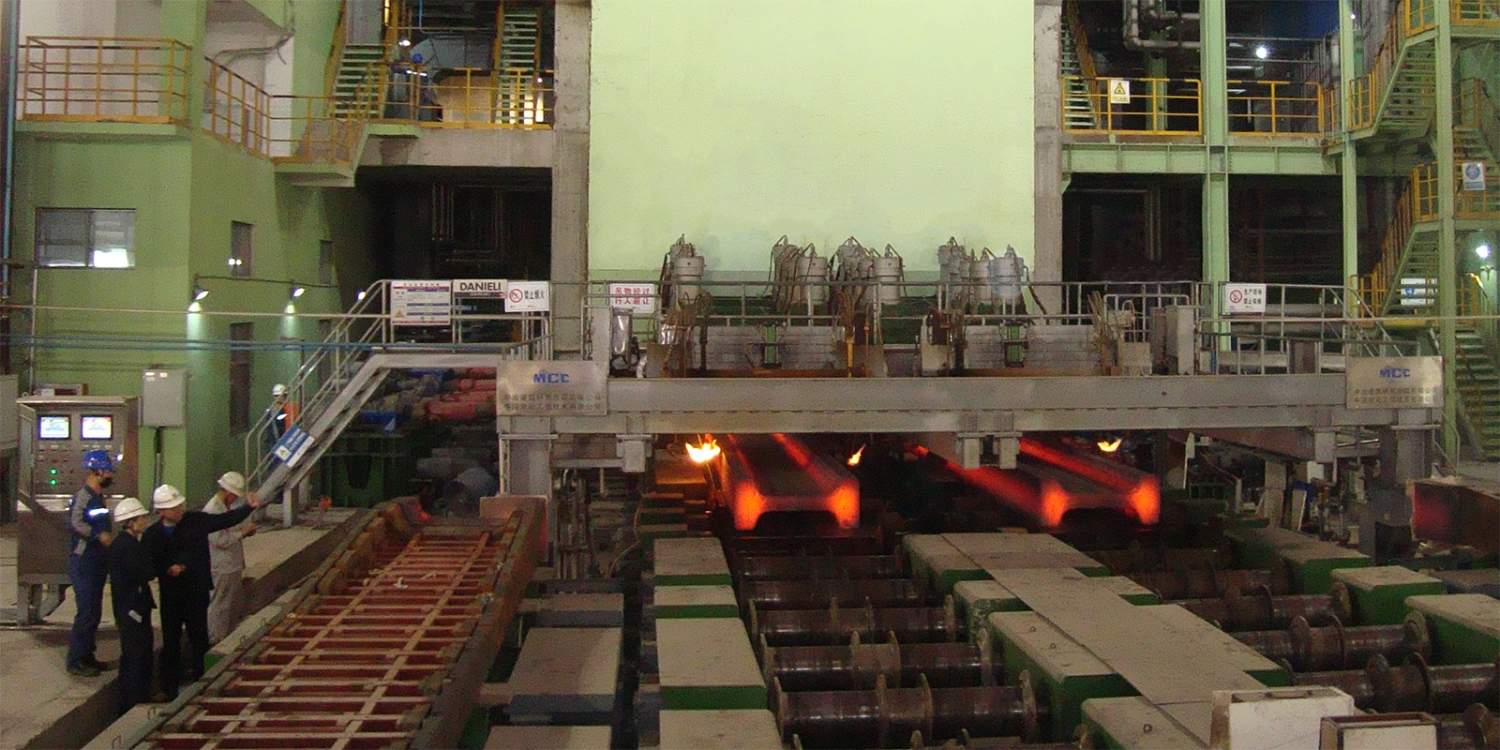 Masteel, in Anhui province, China, was the first steelmaker to produce the BB7 beam-blank section, 1,300 mm wide, with 510 mm tall flanges and 140 mm web, weighing almost 2.7 ton/m.
Following its December start-up, and after a two-month break due to the COVID-19 pandemic, the caster reached the maximum productivity of 97 tons/h per strand during the first cast.
This successful achievement was made possible thanks to very close cooperation between Masteel and Danieli.
Plant startup was efficiently supported by Danieli personnel operating on site and from Danieli technological offices, using remote connections and advanced tools such as Q-SPACE.
The new, two-strand 12-m-radius continuous casting machine also can produce BB5 beam blanks measuring 900x510x130 mm; 1,030x440x130-mm BB6 beam blanks, and a small slab 550x280 mm in twin-mould configuration.
The twin-mould configuration permits production of a lighter mini-slab section without loss of productivity, casting four slabs simultaneously on two strands, which maintains a compact machine design reducing CapEx and OpEx.
Several steel grades already have been produced, including microalloyed and fine-grain steels, obtaining good product quality and meeting the strict dimensional design tolerances since the first heat.
The new MaSteel continuous caster is equipped with advanced Danieli technological packages, such as the Q-INMO oscillator guarantying excellent mould guidance thanks to bearings or springs-free design utilizing "rolling element", with twin cylinders to support the huge oscillating mass. Danieli Automation Liquid Pool Control System controls the air-mist cooling to ensure accurate and balanced secondary cooling.
For more info:
Pierluigi Armenante
p.armenante@danieli.it
+39 349 921 6731