News & events
In this section you will find all the latest news of the Danieli Group. Selecting the categories below, you can see News, Records, Start-ups, New Orders.
65 / 102
plants startup
2020, 15th May
Integrated forging complex commissioned at Zlatoust Metallurgical Plant
It features Danieli Breda open-die forge, manipulators and DanieliForge® automation system
A new integrated forging complex supplied by Danieli Breda has been successfully commissioned at the Zlatoust Metallurgical Plant (ZMZ), Chelyabinsk region, Russia.
The plant consists of a 25-MN open-die forging press and two integrated manipulators operating through the DanForge® automation system.
The open-die forging press has 80-spm frequency and a daylight of around 3500 mm, automatic top-die clamping and an automatic tool-changing device. The manipulators can lift ingots of 20 tons with a load moment of 60 t/m.
DanForge open automation system provides complete coordination between press and manipulators allowing the fully integrated controls for highest productivity and repeatability of the forging cycles. All activities for movement, management and control are accessible at the main desk, and only one person is needed to operate the complete forging plant.
With the new plant ZMZ can produce high-quality forged parts with diameters of 100-800 mm and lengths of 10 m.
The special technological packages selected by ZMZ, like automatic tool change, popup table, fast-response hydraulic controls, accurate manipulators positioning, DanForge automation and energy-saving hydraulics, will allow ZMZ to consolidate and improve its position in the market of forged special steels.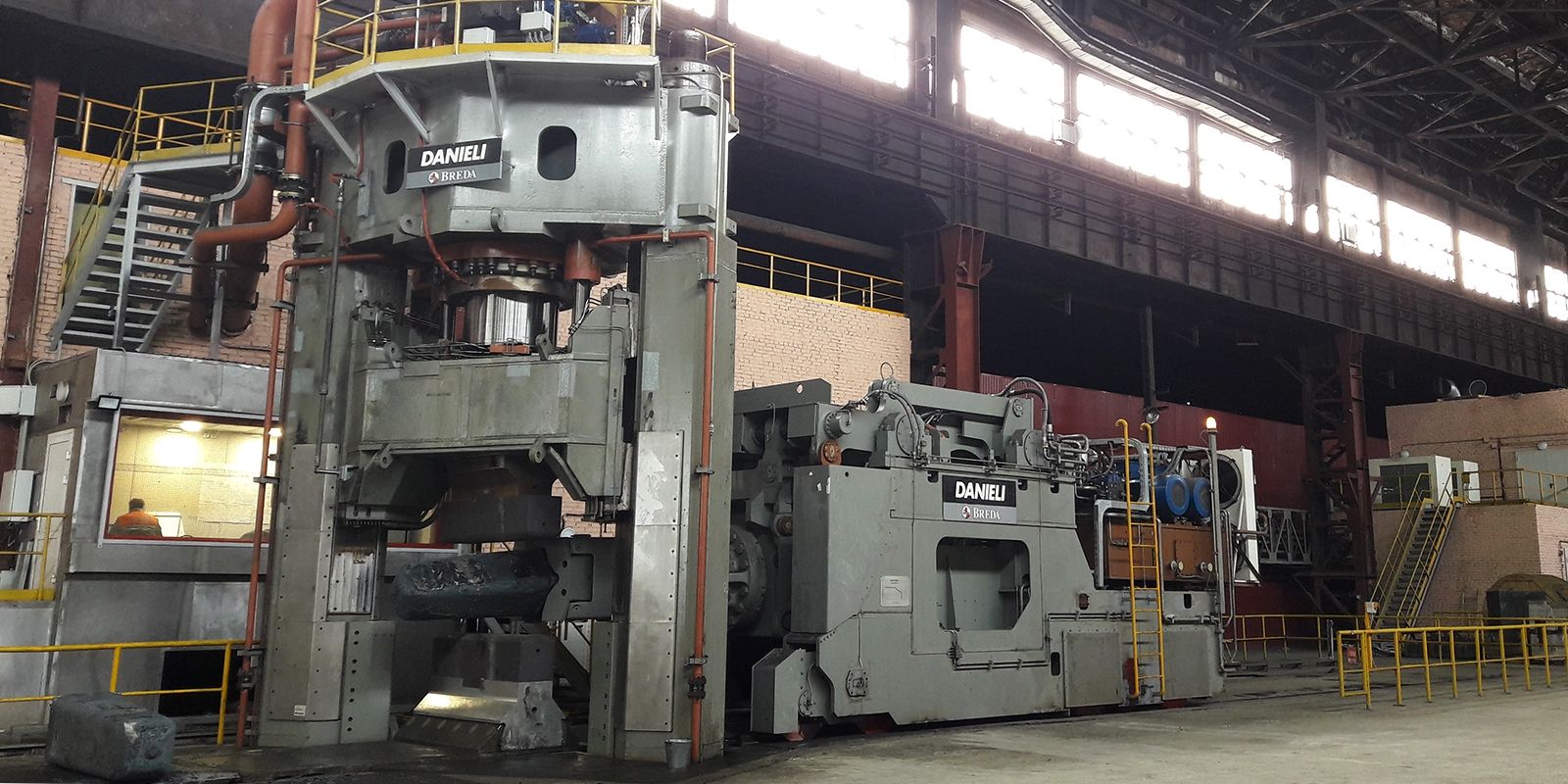 For more info:
Gabriele Macedonio
g.macedonio@danieli.it
+39 346 100 9238