News & events
In this section you will find all the latest news of the Danieli Group. Selecting the categories below, you can see News, Records, Start-ups, New Orders.
23 / 425
plants startup
2020, 22nd May
Perfect mechanical/metallurgical properties for aluminum slabs at Alro-Slatina
New Danieli Olivotto Ferrè homogenizing furnaces and cooling chamber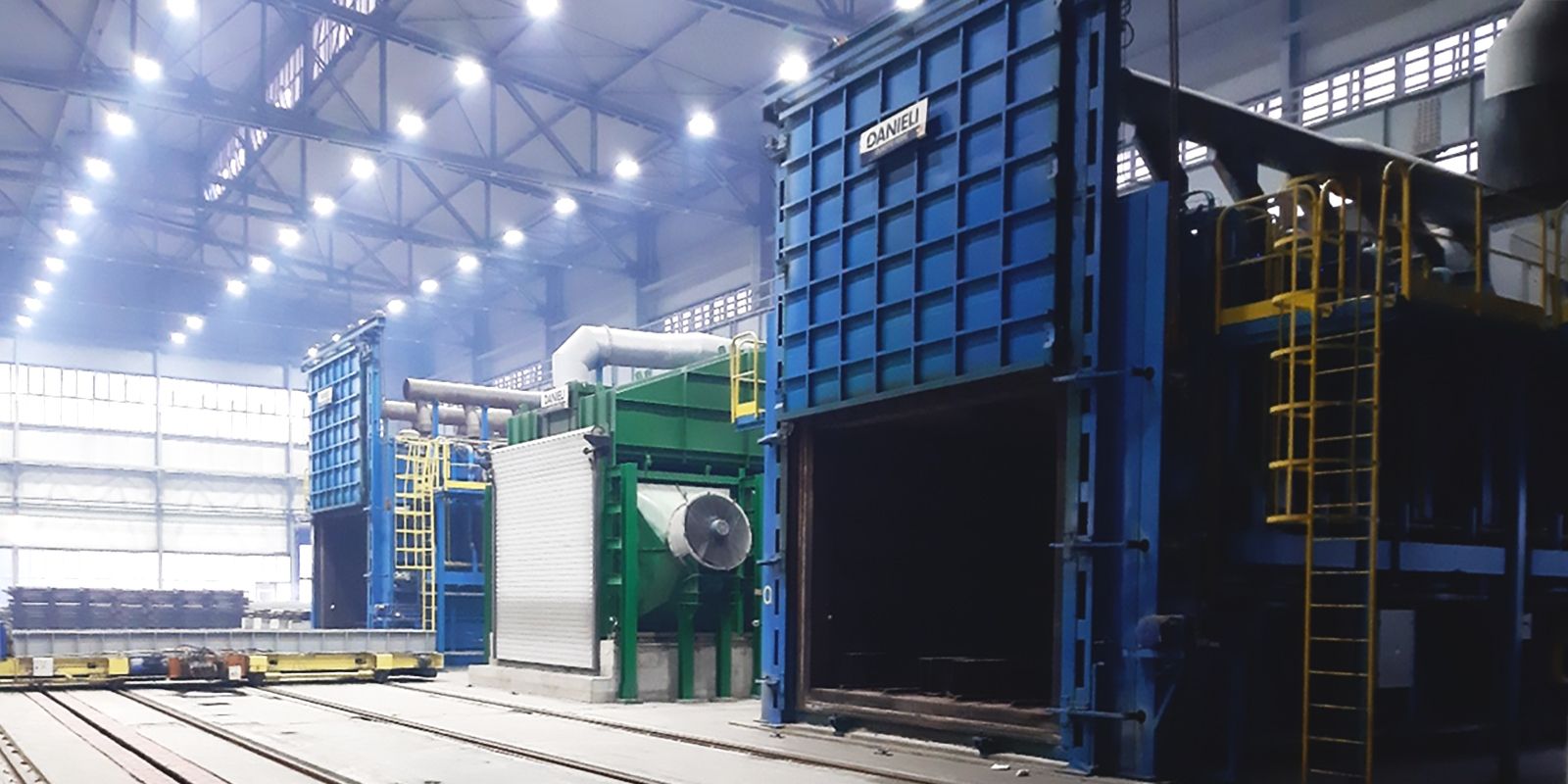 European aluminium producer Alro-Slatina is operating new Danieli homogenizing furnaces for the production of quality aluminium flat products at its site in Romania.
The plant is using proven Danieli Olivotto Ferrè technology to homogenize aluminium alloy slabs, treating 500x1,650-mm slabs in lengths up to 8 m, at an overall yearly output up to 24,000 tons/year.
Heating and soaking in two homogenizing furnaces and cooling in a cooling chamber are performed in continuous mode.
Furnace equipment and process controls perform in automatic mode, in a controlled atmosphere, matching the stringent AMS 2750E standard for aerospace markets. The subsequent slab cooling treatment delivers perfect quality in terms of mechanical/metallurgical properties.
Excellent results achieved for 140-ton, 500x1,650x7,600-mm aluminium slabs include:
> 1st target temperature achieved, 440°C in 11 hrs.;
> 1st holding duration, 4 hrs. at. 440°C;
> Temperature uniformity achieved, ±5°C (as per AMS 2750E);
> 2nd target temperature achieved, 470°C in 4.5 hrs.;.
> 2nd holding duration, 24 hrs. at 470°C;
> Temperature uniformity achieved ±5°C (as per AMS 2750E).
Fuel and power consumption during the cycle have been maintained under the specified limit.
The plant is in industrial operation after a smooth commissioning sequence and final acceptance.
For more info:
Alessandro Venanzini
a.venanzini@danieli.it
+39 342 9064674