News & events
In this section you will find all the latest news of the Danieli Group. Selecting the categories below, you can see News, Records, Start-ups, New Orders.
8 / 668
new orders
2023, 16th August
The most powerful SuperGrinder slab-conditioning plant
Danieli Centro Maskin benchmark technology for slab inspection and conditioning selected by AM/NS India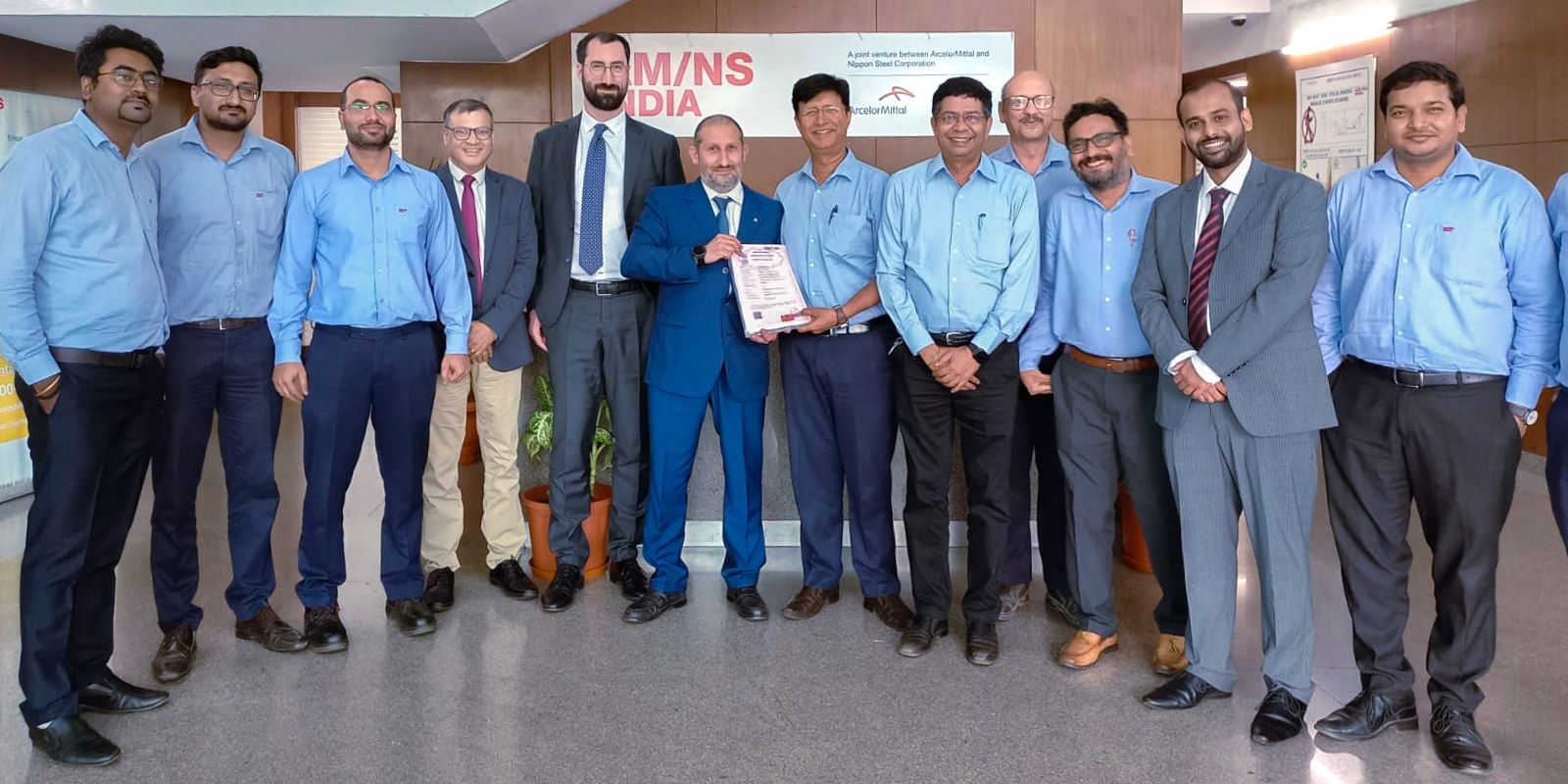 ArcelorMittal Nippon Steel India awarded Danieli Centro Maskin with the order for a new slab-inspection and -conditioning plant based on SuperGrinder technology, to be installed at Hazira, Gujarat, India.
The new plant –the most powerful in the world for installed power and productivity– will process slabs of a wide array of automotive, low- and medium-carbon, HSLA, API, Silicon, Dual Phase and alloy steel grades, with an average removal depth of 2 mm, reaching productivities up to 1.3 Mtpy.
Conditioning will be performed by two Danieli SuperGrinder units equipped with oil-lubricated bevel-gear spindles –main spindles powered with 710 kW and edge units having 250 kW motors.
The grinders are arranged in a dual grinding-cart configuration designed on a U-Circuit layout and will hit an overall output between 0.6 and 1.3 Mtpy, depending on grinding recipes.
Primary conditioning will be followed by spot grinding driven by the Danieli IntelliGrind® surface-defect inspection system, making use of combined high-definition image acquisition and laser sectioning, with functions for automatic detection and classification on one main and one narrow face, simultaneously.
The plant will feature the exclusive Danieli Automation TWS platform, along with the E-Cube®, Hi-Grind® and CastGrind® technologies for processing hot slabs up to 800 °C.
The new, AM/NS India slab inspection and conditioning plant in Hazira is scheduled to be in full operation by Q3 2025.
For more info:
Umberto Gatti
u.gatti@danieli.it
+39 3454444165