News & events
In this section you will find all the latest news of the Danieli Group. Selecting the categories below, you can see News, Records, Start-ups, New Orders.
28 / 614
new orders
2022, 12th August
New 1.6-Mtpy slab caster for Eastern Steel, Malaysia
High-quality slabs for value-added grades running at up to 2.5 m/min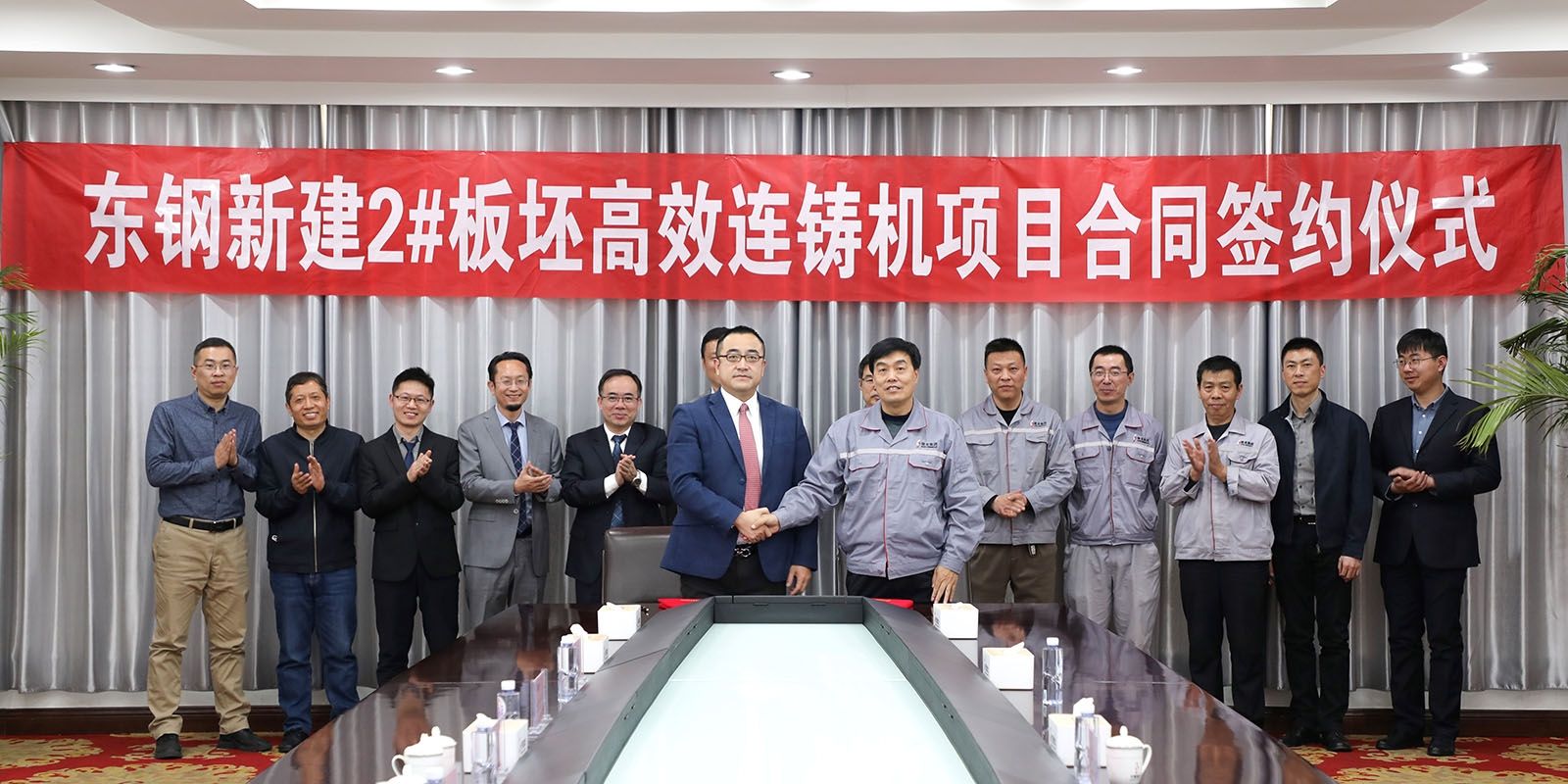 Part of the Jianlong Group, Eastern Steel, Malaysia, contracted Danieli for the supply of a technologically advanced slab caster to serve the country with high-quality products, which are currently imported.
In fact, slab caster #2 will process a wide range of steel grades, including low-carbon grades for automotive applications, API for pipelines, high-strength/low-alloy steel, and weather-resistant grades.
To be installed in Chukai, Terengganu, West Malaysia, the new 9-m-radius vertical-curved caster having a 37-m metallurgical length is being designed now. It will reach casting speeds of up to 2.5 m/min for 200-mm-thick slabs in widths ranging between 700 and 1,300 mm, for annual productivity of 1.6 million tons.
The production of such a wide range of slabs will be made possible thanks to an advanced Danieli Automation process control system, iterating with the Danieli 3Q technological package suite, including Q-Map, Q-Width, Q-LevelPlus, Q-Cool, Q-Core and Q-Pulse.
The mold also will be equipped with Danieli Rotelec Multi-Mode Electromagnetic Stirrer MM-EMS® to meet the optimal surface and sub-surface slab quality demanded by final applications.
The startup of the new slab caster is planned by early 2023.
This project follows the supply of another Danieli caster for quality slabs to Jianlong Group, in Shanxi, China.