News & events
In this section you will find all the latest news of the Danieli Group. Selecting the categories below, you can see News, Records, Start-ups, New Orders.
7 / 646
plants startup
2023, 27th April
Intelligent cranes and automatic scrap yard for Algoma Steel BOF transition project
Danieli is manufacturing six scrap and meltshop automatic cranes for the new Digimelter meltshop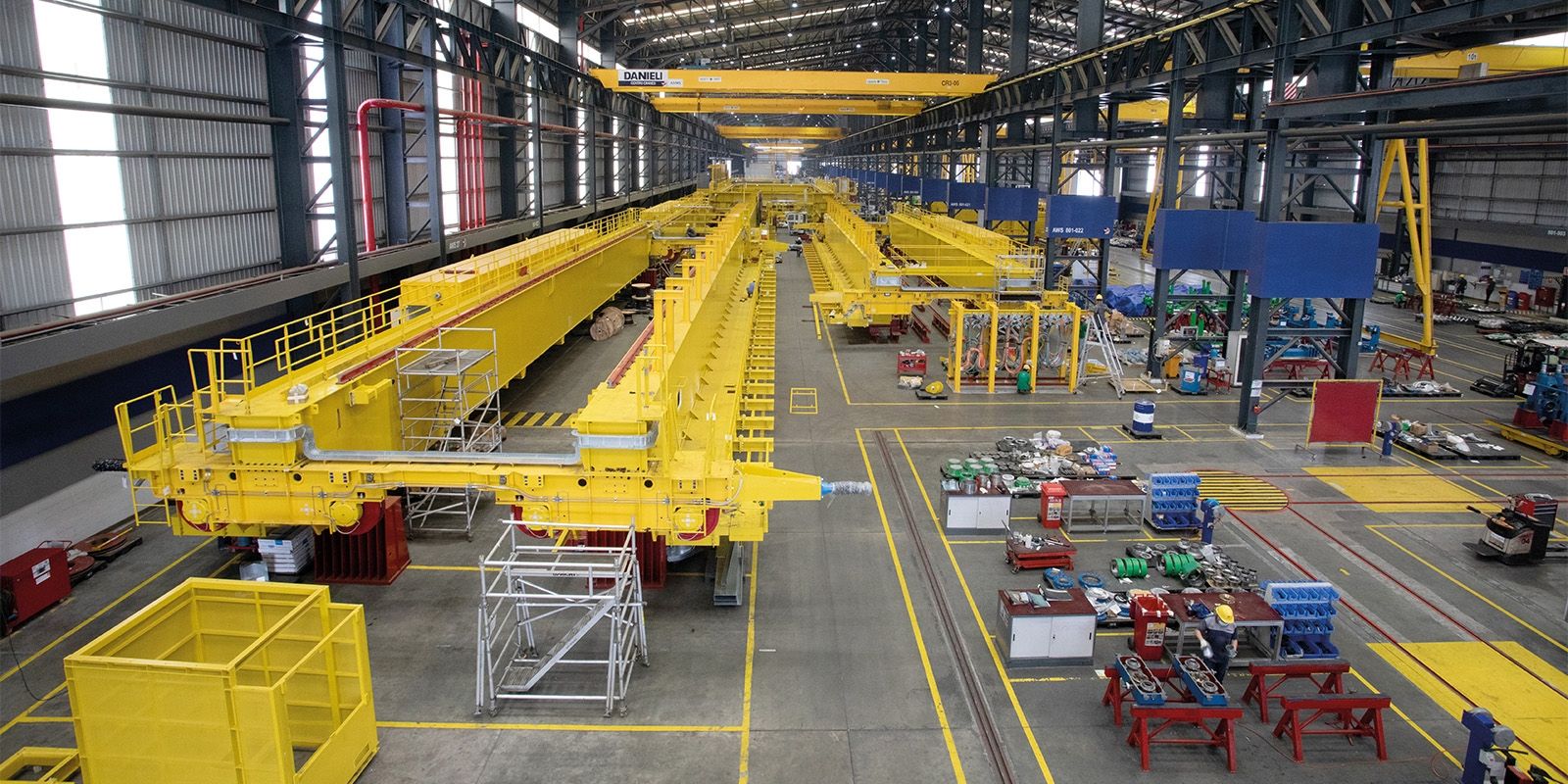 Algoma Steel relied on Danieli technologies for the BOF transition project at its plant in Sault Ste. Marie Ontario, Canada, where a Danieli Digimelter-based new green steel shop with design capacity of 3.7 million tons of advanced grades of liquid steel is under construction.
The order awarded by Algoma Steel to Danieli also includes meltshop cranes and a Q-SYM2 automated scrap yard, featuring automatic cranes, scrap visual-recognition, and automatic scrap sorting and charging –crucial equipment for the good functionality of the meltshop.
Three members of Algoma Steel's engineering team recently travelled to Danieli Thailand to conduct extensive factory acceptance testing on the cranes before shipping to Canada.
The two 517-t, 31.5-m-wide meltshop cranes have been inspected, one in remote mode and one in the shop. They are designed to be powerful enough to pick up the whole furnace (top and bottom shell) in one lift, providing for quicker turnaround time on monthly furnace rebuilds, in addition to serving the Digimelter moving the iron ladles and scrap buckets, supporting a dual furnace operation.
Four more fully-automated cranes are being built for the scrap yard, and one has been inspected. These cranes will be equipped with scanning technology that makes it possible to check for any undesirable type of material within the scrap before the transfer into the scrap bucket.
The Algoma engineering team of Mike Pearce and Paul Jodoin testing the various electrical systems (level 1 automation) and Tom MacMillan focusing on the mechanical components, were impressed by what they saw and said:
"The factory was fantastic. The people we worked with were very accommodating and they produced some very well-built cranes. We left with a high degree of confidence that these cranes will do their jobs." noted Mike.
As for the cranes themselves, "I looked at pretty much every square inch of the crane except for a tiny access port that I couldn't squeeze into." remarked Tom. "They are beautiful cranes. The welds were beautiful, just incredible machines." he enthused.
Paul added, "They are very well built. They were very dedicated to making a good machine for Algoma. They had the right people for the job."
For more info:
Ivo Budigna
i.budigna@danieli.com
+66 6 5502 0069