News & events
In this section you will find all the latest news of the Danieli Group. Selecting the categories below, you can see News, Records, Start-ups, New Orders.
6 / 646
plants startup
2023, 28th April
Danieli rolling mill upgrade at Riva Brandenburger Elektrostahlwerke
Four laying heads simultaneously replaced: good startup and performance achieved quickly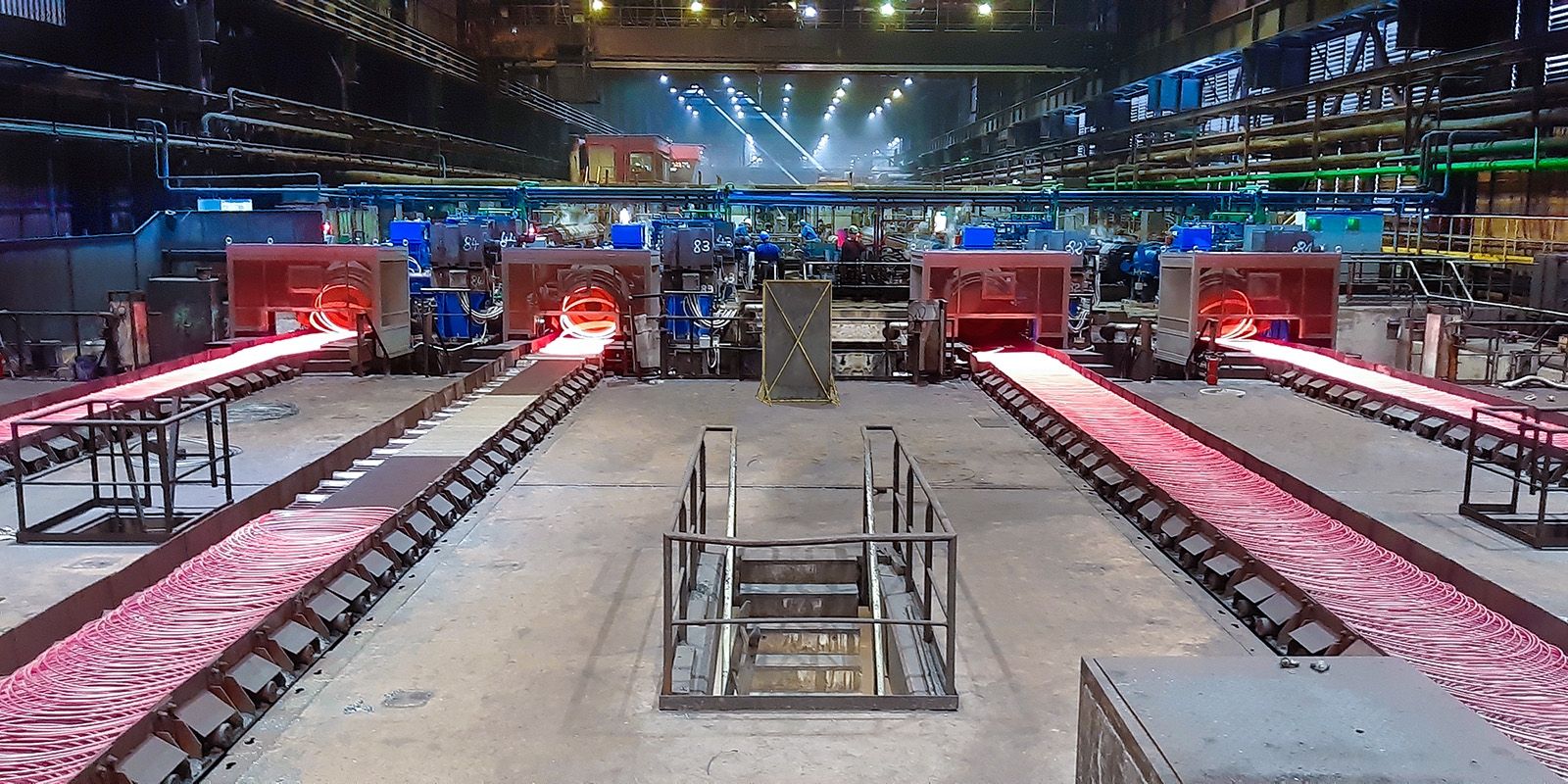 Again, Riva Group trusted Danieli technologies for its long-product rolling mills in Europe.
The latest and most recent intervention for Riva Group is the modernization of the four-strand wirerod mill at Riva BES - Brandenburger Elektrostahlwerke, Germany, through the supply and installation of four laying heads and pinch rolls, supplied at one time. The upgraded mill comprises four rolling lines to produce up to 270 tph of low-, medium- and high-carbon steel rounds with diameters between 5.5 and 16 mm, and rebar from 6 to 16 mm, into 1575-kg coils.
The new laying heads are Danieli-patented high-tech oil film bearing units designed to reach speeds up to 140 m/s with superior operational stability, optimal coil shape, and minimal maintenance thanks to the vibration-free operation.
The latest generation of Danieli active pinch rolls equipped with Electro-Hydrostatic Actuators –EHA, also play a key role, providing the optimal gap/ force setting over the entire rolling period, avoiding roll slippage and wear, which in turn results in increased ring lifetime.
Maintenance-free operations are ensured by a closed-circuit adaptive system and trouble-free operations, thanks to a simple self-tuning procedure.
The joint cooperation between Riva BES and Danieli technical teams led to a customized solution that made possible the use of the main foundations and the constraint of the on-site activities requiring plant stoppage.
This modernization project follows those carried out over the last seven years at SAM Montereau and SAM Nueves Maisons in France, and Thy Marcinelle in Belgium, for full customer satisfaction, as expressed by the managing director Andrea Rivetta.