News & events
In this section you will find all the latest news of the Danieli Group. Selecting the categories below, you can see News, Records, Start-ups, New Orders.
2 / 87
top performances
2021, 24th December
Hoa Phat celebrated 3 Mton HRC produced at Dung Quat steel complex
Operating Danieli QSP technology, the line allows flexible production of quality and commercial strip grades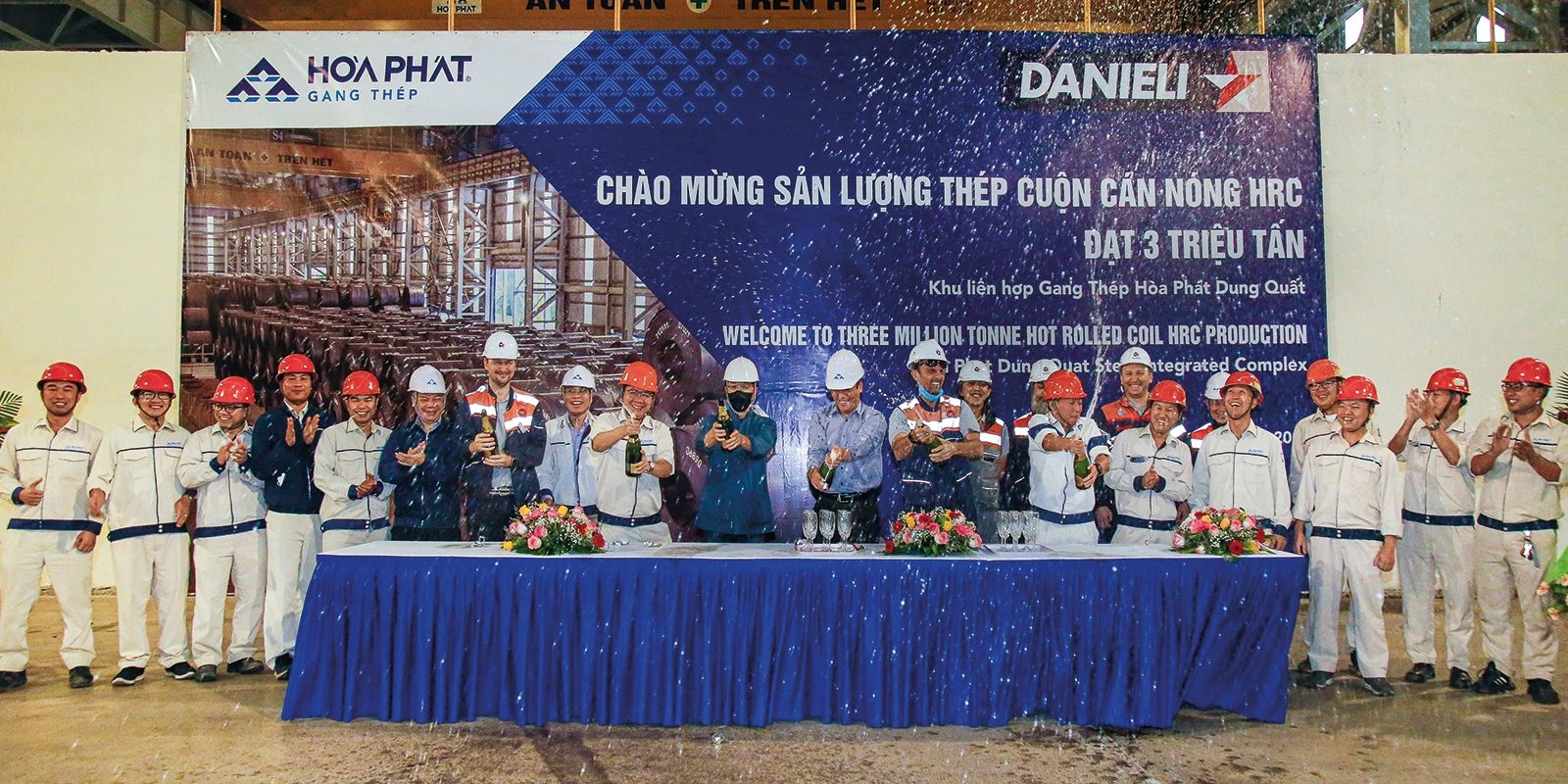 Vietnam's leading steelmaker, Hoa Phat Group, celebrated its first 3 million tons cumulative hot-rolled coil production reached on December 2, since the line was commissioned.
The QSP thin-slab casting rolling line supplied by Danieli allows flexible production of quality –including API– and commercial grades, with excellent geometrical and mechanical strip properties of strip thicknesses ranging from 1.5 to 12.0 mm, and widths from 900 to 1,500 mm.
The two vertical-curved casters produce 70- to 85-mm-thick slabs after dynamic soft reduction, covering the whole product mix with a single mould.
A Danieli Centro Combustion twin-strand shuttle furnace connects the casters to the 2+4 hot-strip mill, with separation of high-reduction and finishing units allowing dual step rolling.
The QSP control system is based on the Danieli Automation HI-PAC industrial platform.
For more info:
Matteo Remy Bulfone
m.bulfone@danieli.it
+39 0432 195 8081