News & events
In this section you will find all the latest news of the Danieli Group. Selecting the categories below, you can see News, Records, Start-ups, New Orders.
18 / 111
new orders
2019, 11th November
High-Speed Bar Mill for Yunnan Qujing Chenggang Steel Products
New, 1.2-Mtpy two-strand mill for low-temperature rolling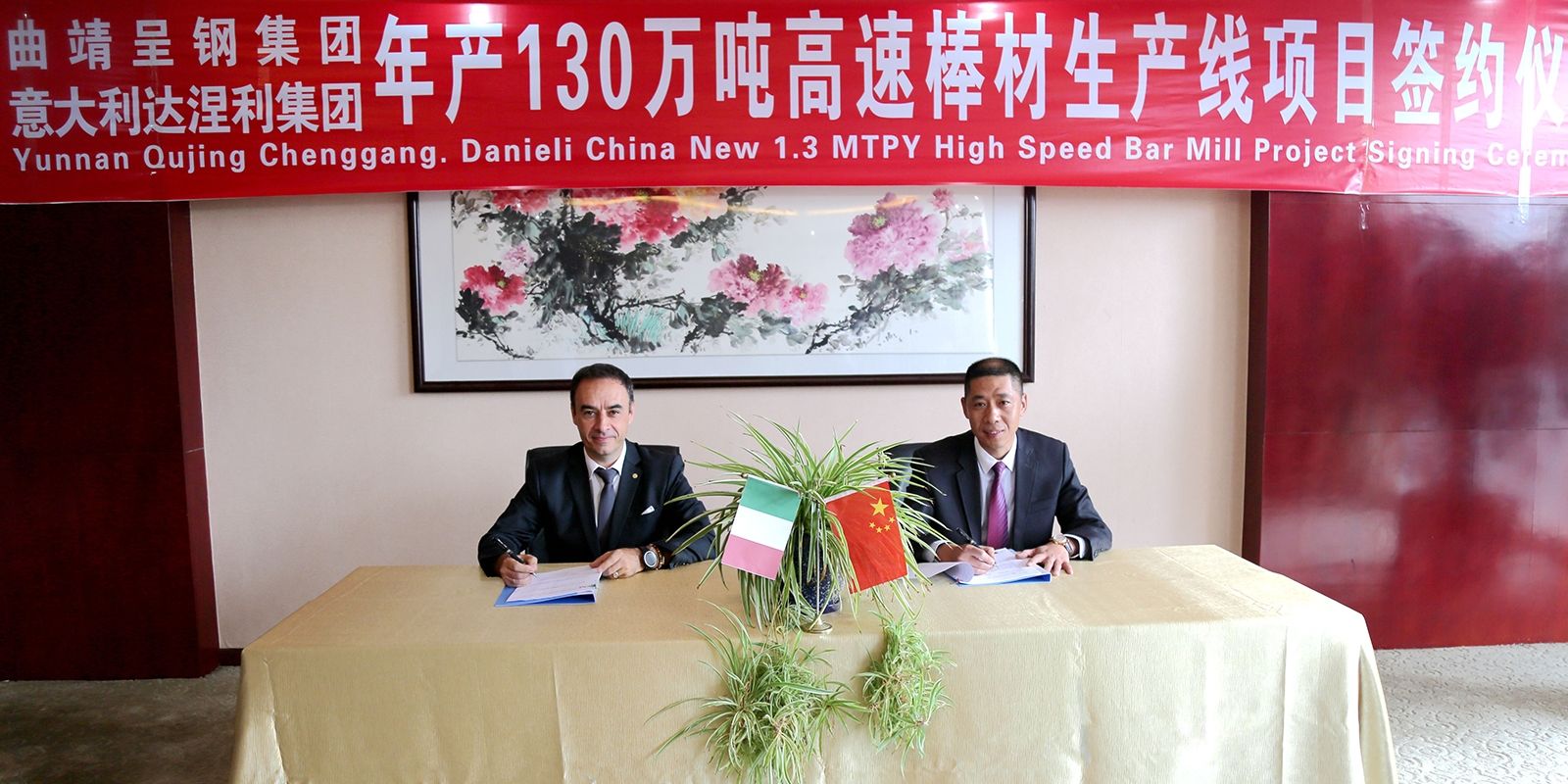 Yunnan Qujing Chenggang Steel Products placed an important order with Danieli for a new, high-speed bar mill to produce 1.2 Mtpy.
The final products will be 8 to 40-mm dia rebar and round bar, for grades HRBF 400E - 500E, produced at rates of up to 200 tph, starting with 165-mm billet with a weight of 2,500kg.
The main equipment to be installed includes four SHS housingless stands followed by two sixpass wirerod block and for a big size additional two SHS stands.
Through an advanced multi-strand slit-rolling system, rebars from 8 to 22 mm will be rolled on two strands at finishing speeds of up to 45 mps.
The plant is completed with on-line water-cooling system, double HTC-High-speed Twin Channel system, 120x14-m cooling bed.