News & events
In this section you will find all the latest news of the Danieli Group. Selecting the categories below, you can see News, Records, Start-ups, New Orders.
52 / 90
plants startup
2022, 15th June
HDGL furnace revamping at Marcegaglia
Production increase and energy reductions achieved right after the Danieli revamping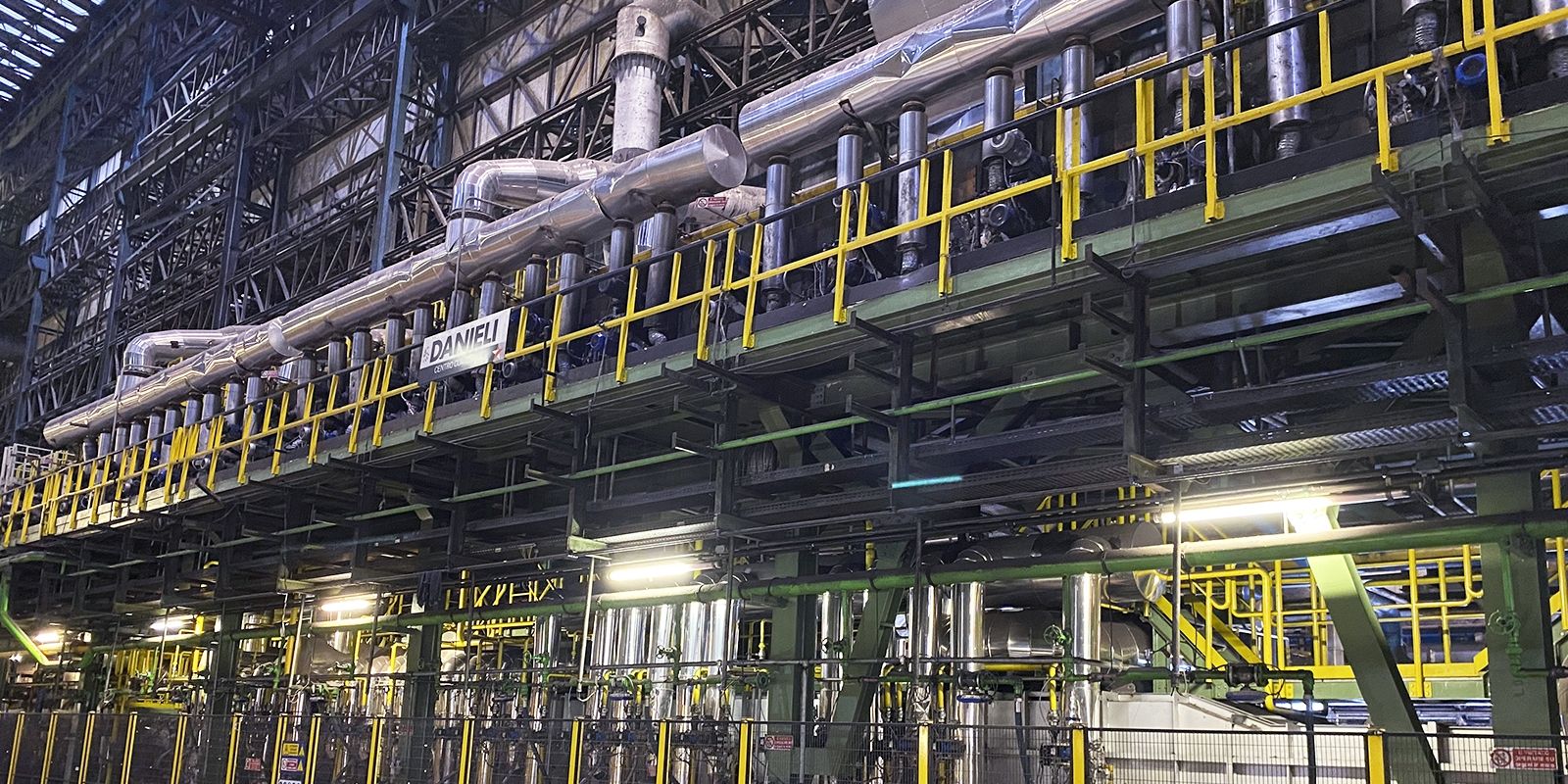 Specialized Danieli Centro Combustion has just completed the revamping of the hot-dip galvanizing line #1 at the Marcegaglia plant in Ravenna, Italy.
The turnkey revamping of the hot-dip galvanizing furnace was performed whilst limiting the outage duration to just fifty days, as requested by Marcegaglia.
In fact, the pre-assembly strategy for steel structures, furnace casing and piping, along with a massive pre-test of the automation system, made it possible to save ten days of erection time.
The job consisted of revamping of the horizontal direct-flame fired section and relevant pre-heating section, plus that of the after-pot cooling system.
This, together with the installation of new burners fed by pre-heated combustion air –achieved by a new centralized recuperator in the waste gas duct– allowed for a production increase of 20% and a reduction of 20% of specific furnace natural-gas consumption.
Furthermore, the increase of the cooling capacity of the after-pot cooling section led to a 15% reduction of the specific electric consumption.
For more info:
Matteo Gulmini
m.gulmini@danieli.com
+39 344 060 0699