News & events
In this section you will find all the latest news of the Danieli Group. Selecting the categories below, you can see News, Records, Start-ups, New Orders.
4 / 668
plants startup
2023, 11th September
Danieli heavy-duty shredder plant in operation at Acciaieria Arvedi
It processes 200 tph of steel scrap in high-quality proler for optimal EAF operation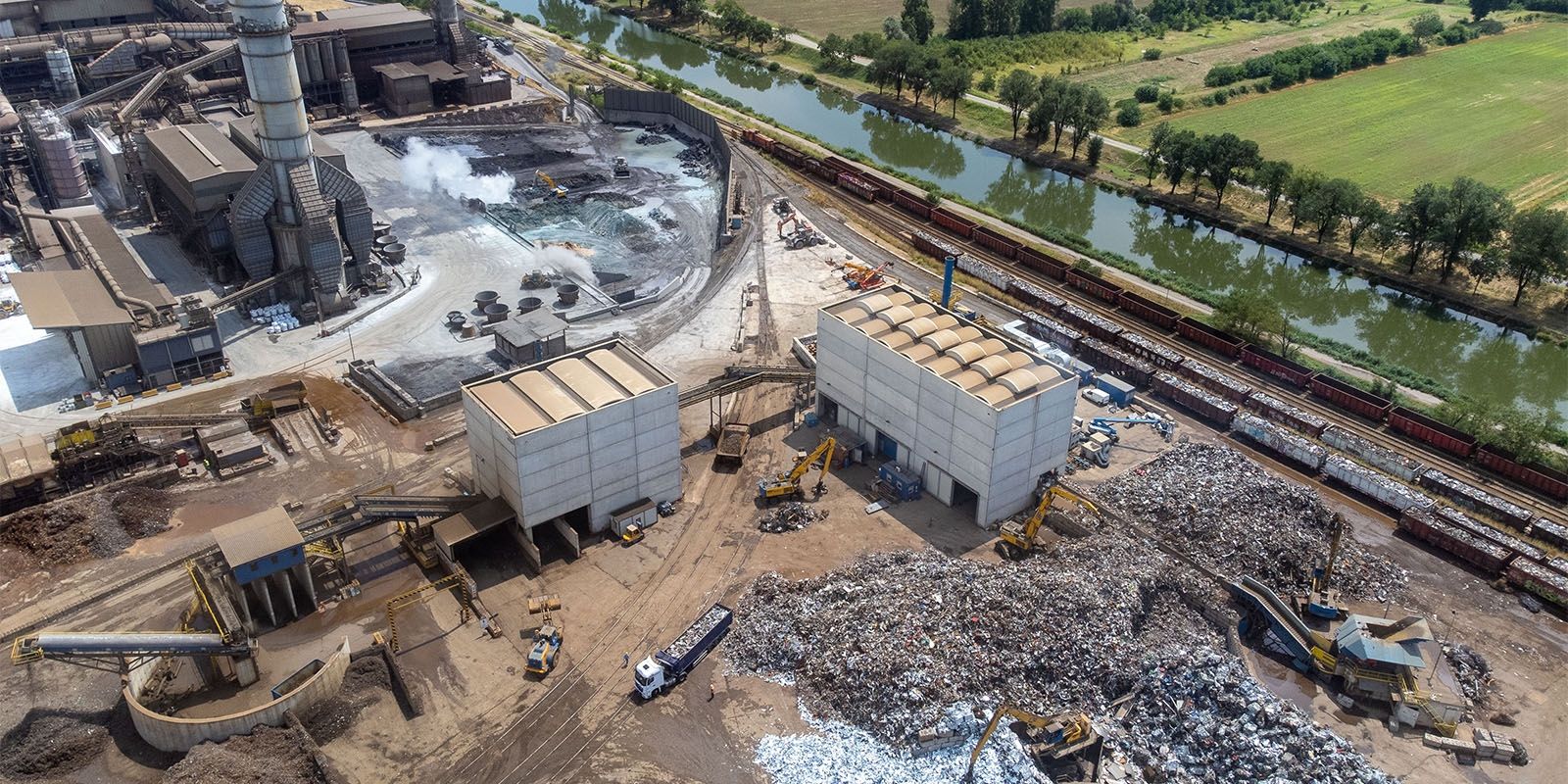 The modern Danieli Centro Recycling, high-performance, shredder-based, steel scrap processing plant at Acciaieria Arvedi in Cremona, Italy, is being commissioned.
It will process almost one million tpy of light-to-medium iron grades of scrap, and even sheared light demolition scrap, to obtain a high-density quality product that guarantees the best EAF performances –yield and power consumption, and further shrinkage of the carbon footprint.
It consists of a 7000-Hp shredder served by a 30-m-long jumbo industrial-strength steel belt conveyor that constantly feeds the powerful machine.
A Danieli-patented, variable-speed drive system –inverter– ensures up-to-20% lower electrical power consumption (kWh/ton) compared to traditional systems.
Another Danieli-patented noise and vibration analysis system automatically detects scrap pieces that cannot be shredded, which in turn enables automatic control of the reject door.
A dedicated maintenance system informs about components' wear and tear, suggesting the right replacement time.
A ferrous downstream line separates steel from nonferrous metals by high-efficiency, cascade air and magnetic systems, enabling cleanness levels close to 100%, for scrap-into-the-EAF.
Furthermore, an offline nonferrous separation line allows zorba and zurik recovery for resale.
Upstream the shredder, an 850-kW pre-shredder is dedicated to the preliminary pre-shredding and processing of heavy bales, to reduce the power absorption and limit the wear inside the shredding chamber.
For more info:
Davide Braga
d.braga@danieli.it
+39 3484400127