News & events
In this section you will find all the latest news of the Danieli Group. Selecting the categories below, you can see News, Records, Start-ups, New Orders.
3 / 668
plants startup
2023, 13th September
NMDC Nagarnar blast furnace #1 commissioned
Hot-metal production starts at the greenfield 3-Mtpa integrated plant supplied by Danieli Corus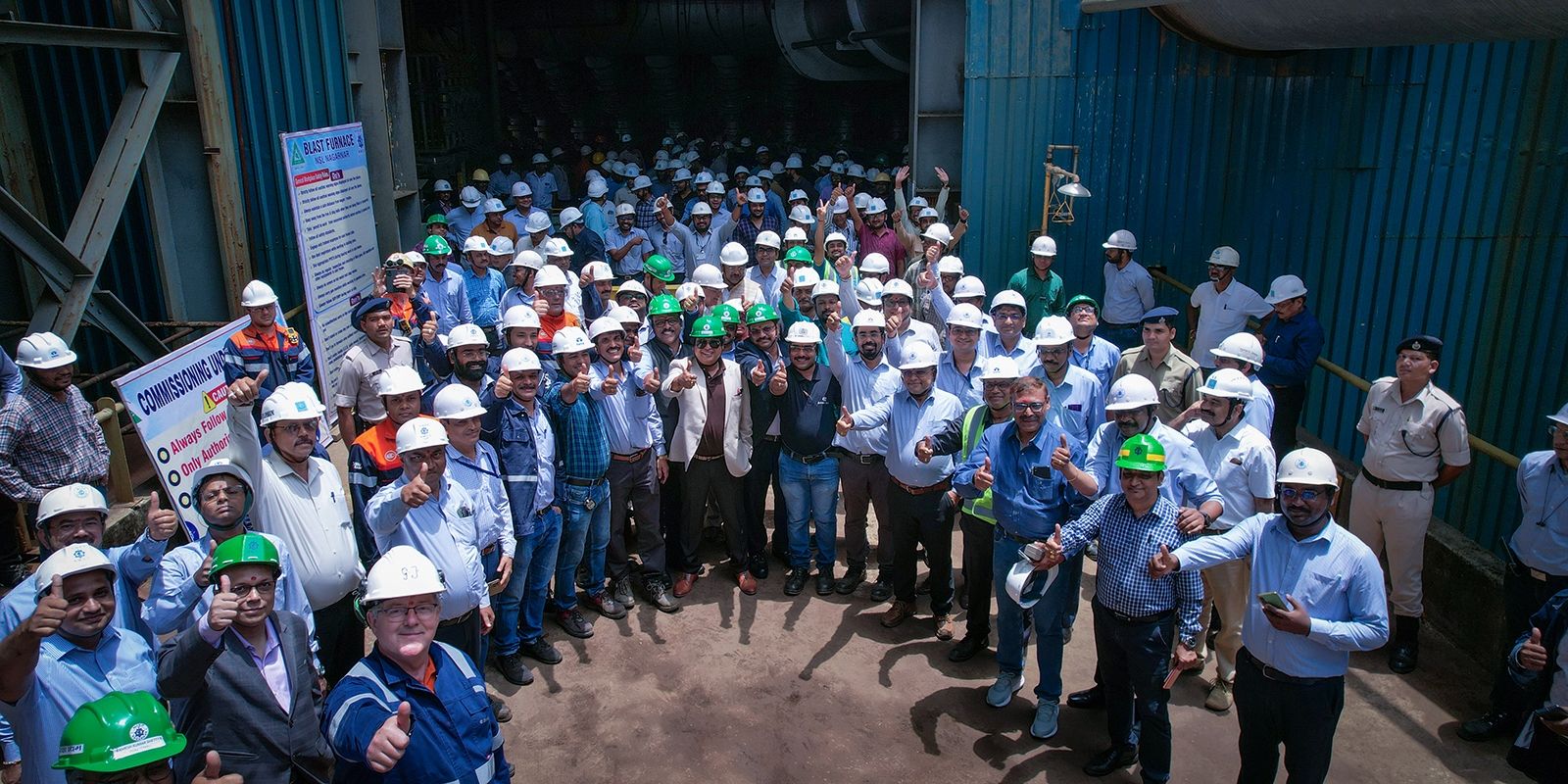 Last month, the greenfield, 4506 m³ working volume blast furnace # 1 at the Nagarnar, Chhattisgarh integrated steel plant was put into operation by joint Danieli Corus and NMDC teams with the first hot metal being tapped within 48 hours of the blow-in. The successful commissioning of one of the largest blast furnaces in India represents a crucial step for this entirely new plant.
The Nagarnar steel plant was developed by the state-owned National Mineral Development Corporation – traditionally a mining company – with the objective of expanding its scope of activities downstream into the steel production value chain. Danieli Corus was contracted for the blast furnace complex, for which Danieli Corus proprietary technologies were applied, such as the "indestructible" plate-cooled lining technology, hot-blast stoves with the acclaimed long-life design allowing for refractory expansion allowance, and a tangential single-inlet gas cleaning cyclone.
Upon commissioning, the new blast furnace received its name "Maa Danteshwari" – after the most revered goddess of the Bastar area. The furnace was designed for a daily production of 9500 tons of hot-metal at a pulverized coal injection rate of 150 kg/tHM, with a design provision for 200 kg/tHM.
With the implementation of reliable and efficient technology, and the creation of 10,000 direct jobs as well as 20,000 indirect jobs, the NMDC steel plant brings sustainable economic development to the region.
For more info:
Edo Engel
edo.engel@danieli-corus.com
+31 62 42 38 885