News & events
In this section you will find all the latest news of the Danieli Group. Selecting the categories below, you can see News, Records, Start-ups, New Orders.
4 / 680
new orders
2023, 17th November
Danieli Digimelter® selected by New Zealand Steel for transition to green steelmaking
It will feature ECS® endless scrap charging with Tornado® technology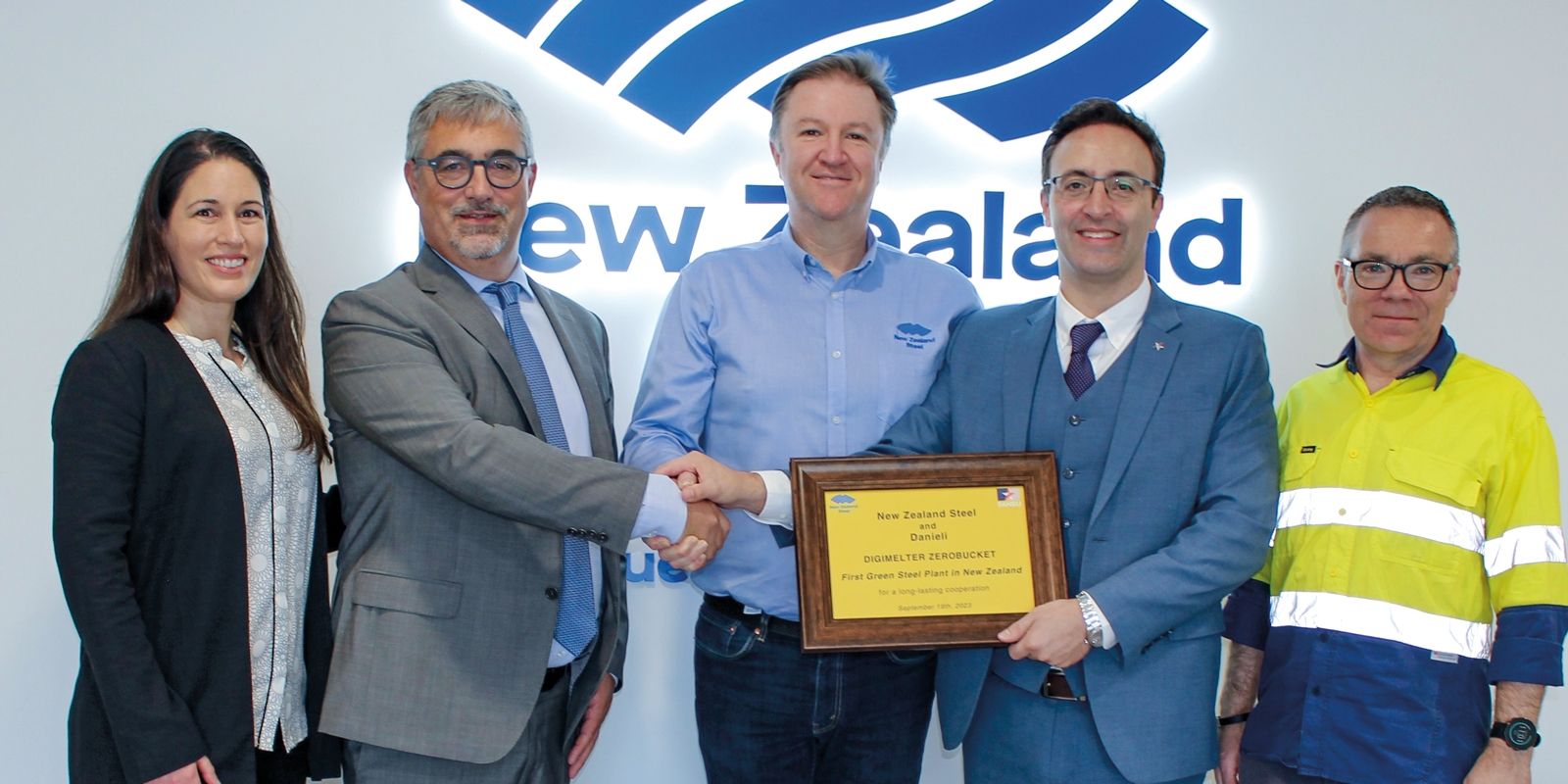 In line with New Zealand's target for net-zero-carbon emissions by 2050 (Zero Carbon Act), New Zealand Steel, part of BlueScope Group, selected the Danieli-patented Digimelter® to reduce overall carbon emissions at New Zealand Steel works at Glenbrook, south of Auckland.
Adopting the original Danieli Tornado® endless scrap-charging and preheating system, the new Digimelter® will replace a Klockner Oxygen Blown Maxhutte -KOBM converter that makes use of carbon and oxygen.
Featuring the hybrid-ready Q-One® power feeder, the Digimelter will allow for the lowest OpEx thanks to the increased flexibility of the working points for different charge mixes and materials.
The Q-Melt® control suite, along with the zero-man-around technology packages, will ensure real-time control of the process parameters according to real process requirements, with minimal operator intervention.
Danieli Digimelter is designed to operate with significant amounts of hot metal, as well as the future utilization of HBI, guaranteeing full flexibility for the use of raw materials and guaranteeing the conditions required for the existing secondary metallurgy stations.
Hybrid by design, the patented Q-One® power feeder makes possible the direct use of renewable energies. Q-One® allows the digital control of the arc, and operates with negligible effects on the power grid.
ECS Tornado® enhances the heat transfer to the scrap optimizing the off-gas flow to ensure maximum pre-heating efficiency, which is particularly important in case of charge mix strategies with variable percentages of scrap.
A new Danieli fume-treatment plant will complete the supply for low dust at stack release, as per European standards.
The new Digimelter is targeted to be operational by 2026.
For more info:
Paolo Burin
p.burin@danieli.it
+39 346 0458605