News & events
In this section you will find all the latest news of the Danieli Group. Selecting the categories below, you can see News, Records, Start-ups, New Orders.
18 / 101
plants startup
2018, 6th November
First spooled bars-in-coils in Japan and USA
Added-value products for downstream finishing lines from Danieli K-spool technology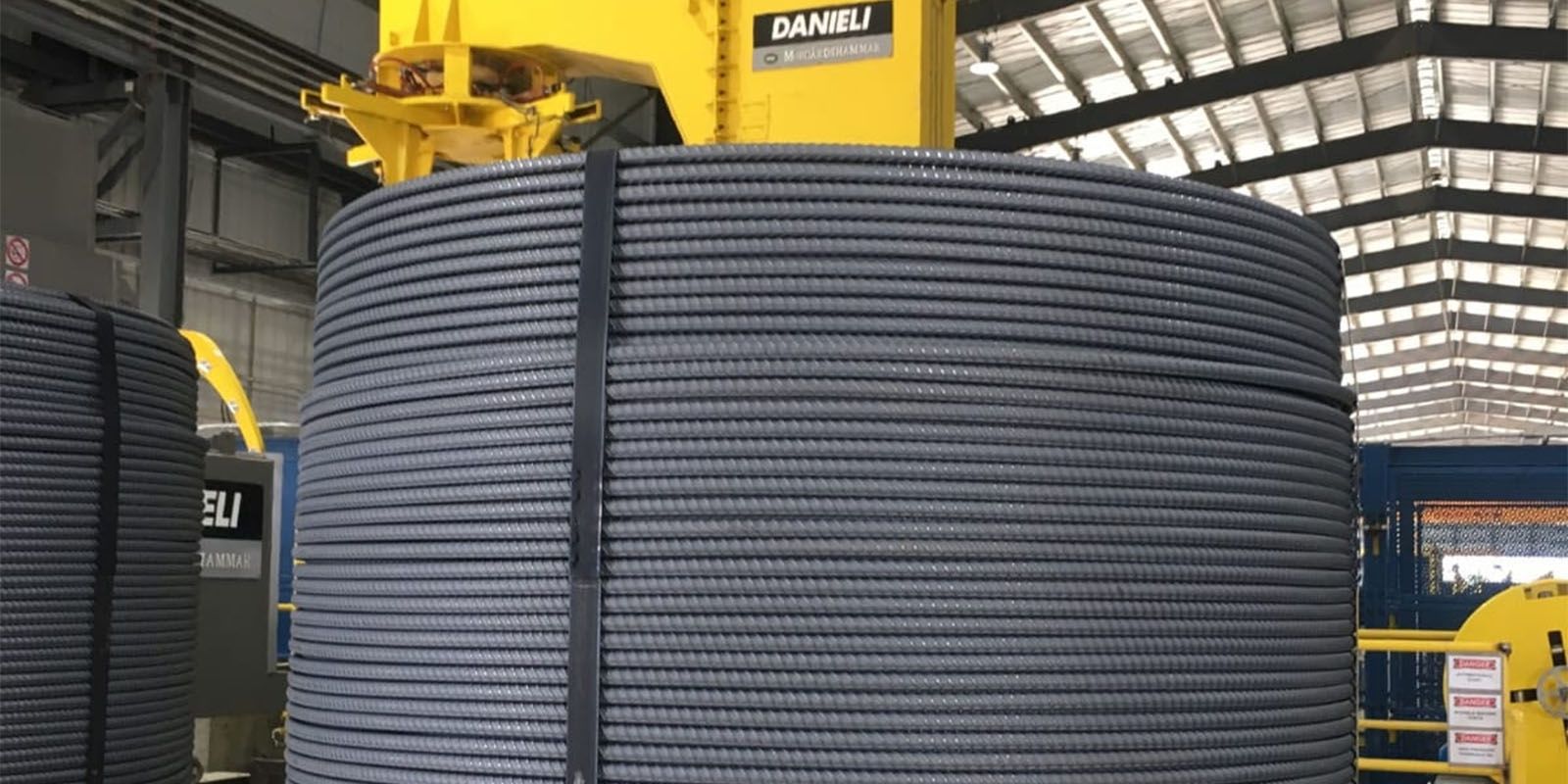 Topy Industries Limited in Japan and Commercial Metals Company in USA are the first steelmakers in their respective countries producing twist-free, perfectly shaped, compact bars in coils.
These two Danieli K-Spool lines are the most technologically advanced installations for producing compact hot-rolled coils with market-customized solutions.
The layout configurations were developed according to specific quality and productivity requirements of each customer.
The K-Spool Line at Toyohashi Rolling Mill, Aichi Prefecture, was designed for an output up of 240,000 tpy of D10, D13 and D16 bars in grades SD295A and SD345, spooled into compact coils weighing from 1 to 3.5 tons. It features two Danieli horizontal spooler stations independently served by separate lifting forks.
A two-pass fast-finishing block with a Hi-Profile measuring system also was supplied to upgrade the finishing mill.
Across the ocean, the K-Spool line of CMC Oklahoma, in Durant, upgrades the MI.DA.® minimill recently supplied by Danieli.
There, compact coils ranging from #3 to #6 are now produced by a new, four- pass fast-finishing block and two Danieli horizontal spooler stations.
Thanks to endless rolling process, the plant can produce compact coils in weights up to 10,000 lbs (5.0 t).
Based on horizontal spooler coiling, Danieli K-Spool technology has reached an unparalleled level of reliability and quality. Twist-free bars are free of any residual tension and stress; very consistent in mechanical characteristics and surface quality are the result.
Danieli K-Spool is a consolidated technology and, like in the cases of Topy and CMC, allows timely startups.
Currently, depending on local market requirements, steelmakers produce spooled coils in different weights, up to 5 t (design capacity up to 8 t), in diameters up to 32 mm.
For more info:
Andrea Bulfone
+39 0432 195 8494
Claudio Fabbro
+39 0432 195 8277