News & events
In this section you will find all the latest news of the Danieli Group. Selecting the categories below, you can see News, Records, Start-ups, New Orders.
17 / 76
academy news
2018, 9th November
Danieli Academy and Danieli Research Center at the Pisa JobFair
On October 24 and 25, Danieli Academy and Danieli Research Center took part in the fifth edition of the JobFair in Pisa.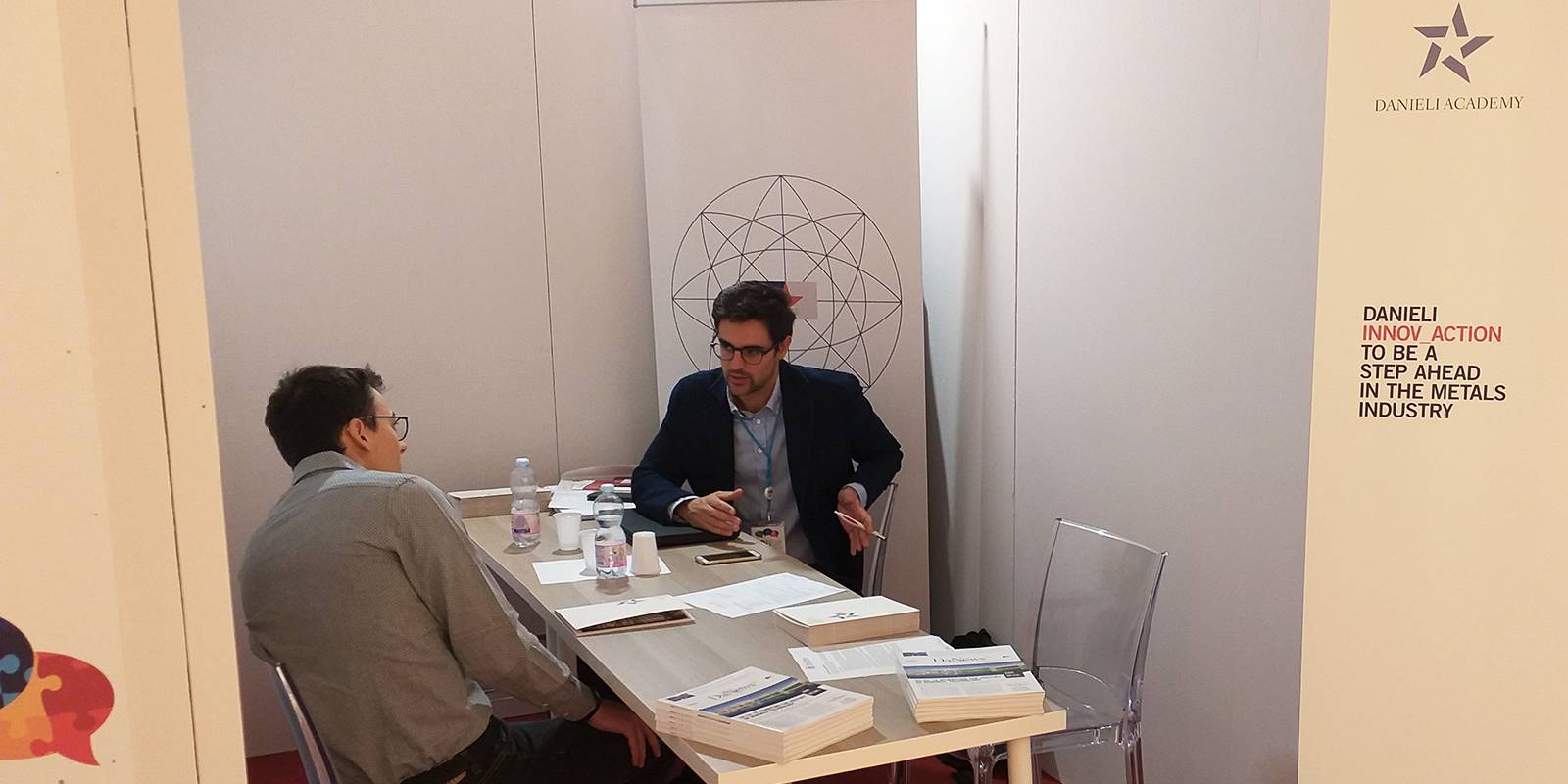 They met with young students from the most prestigious universities and schools in the country: Sant'Anna School of Advanced Studies, Scuola Normale Superiore of Pisa, IUSS of Pavia, IMT School for Advanced Studies Lucca, Gran Sasso Science Institute of Aquila and The International School for Advanced Studies of Trieste.
The most discussed topics were innovation, industry 4.0 and the opportunities for employment and professional development that Danieli can offer to motivated youths.