News & events
In this section you will find all the latest news of the Danieli Group. Selecting the categories below, you can see News, Records, Start-ups, New Orders.
2 / 101
plants startup
2018, 14th December
Danieli 20-high copper rolling in operation at Chinalco Central China Copper
First coil with finish thickness of 50 micron rolled during inauguration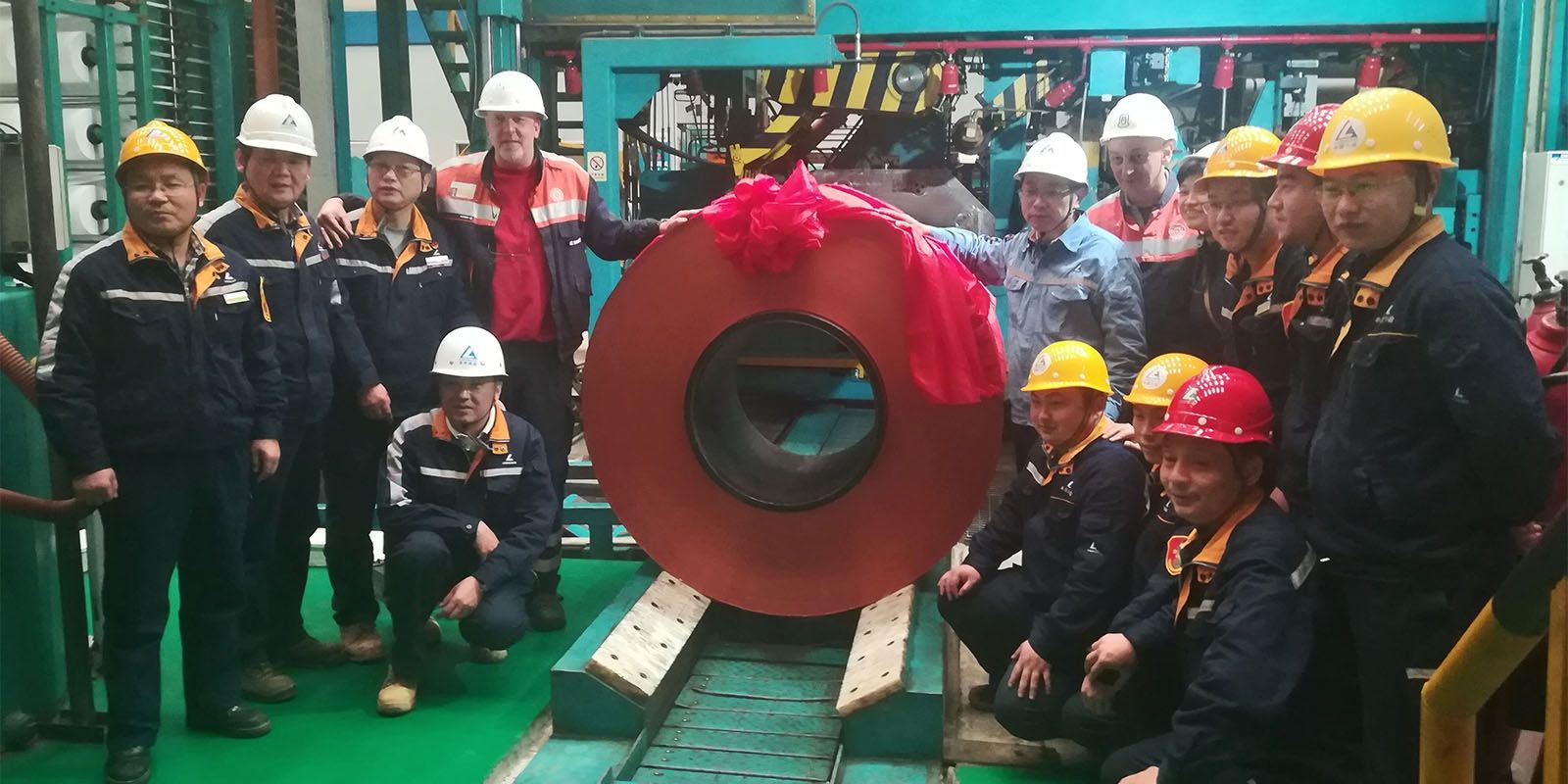 The Danieli Fröhling high-performance 20-high cold rolling mill, originally supplied in 2011 to Chinalco Shanghai Copper, was relocated by the Danieli team from Shanghai to Chinalco Central China Copper plant in Huangshi, Hubei province, and quickly commissioned.
The mill is designed to produce copper and copper-alloy foils 650-mm-wide, with thicknesses down to 15 micron.
During the startup ceremony, the first coil with finish thickness of 50 micron was rolled, within contractual thickness and flatness performances.
Mr. Ming Wenliang, president of Chinalco Central China Copper, expressed his satisfaction for the close cooperation of the joint teams "proving again the success of a common mindset approach".
The team is now looking forward to final mill optimization on the target product mix of finished foils down to 15 micron and the conclusion of the commissioning, in a short time.
The cooperation between the Chinese copper producer and Danieli Fröhling started in early 2006 with the supply of a copper milling line.