The history of Danieli Group
From #31 to leadership in supply of complete minimills for long products
During the 1970s, Danieli had only two products in its portfolio: rolling mills and continuous casting machines for commercial long products, ranking 31st among plant builders.
In 1984, Danieli manufactured the first electric arc furnaces with the license of Asea Metallurgy (Sweden).
In parallel, the company also developed the capability to design and supply auxiliary plants, such as fume-cleaning and water-treatment plants, electrical distribution cranes as well as buildings, to be able to supply turnkey complete minimills.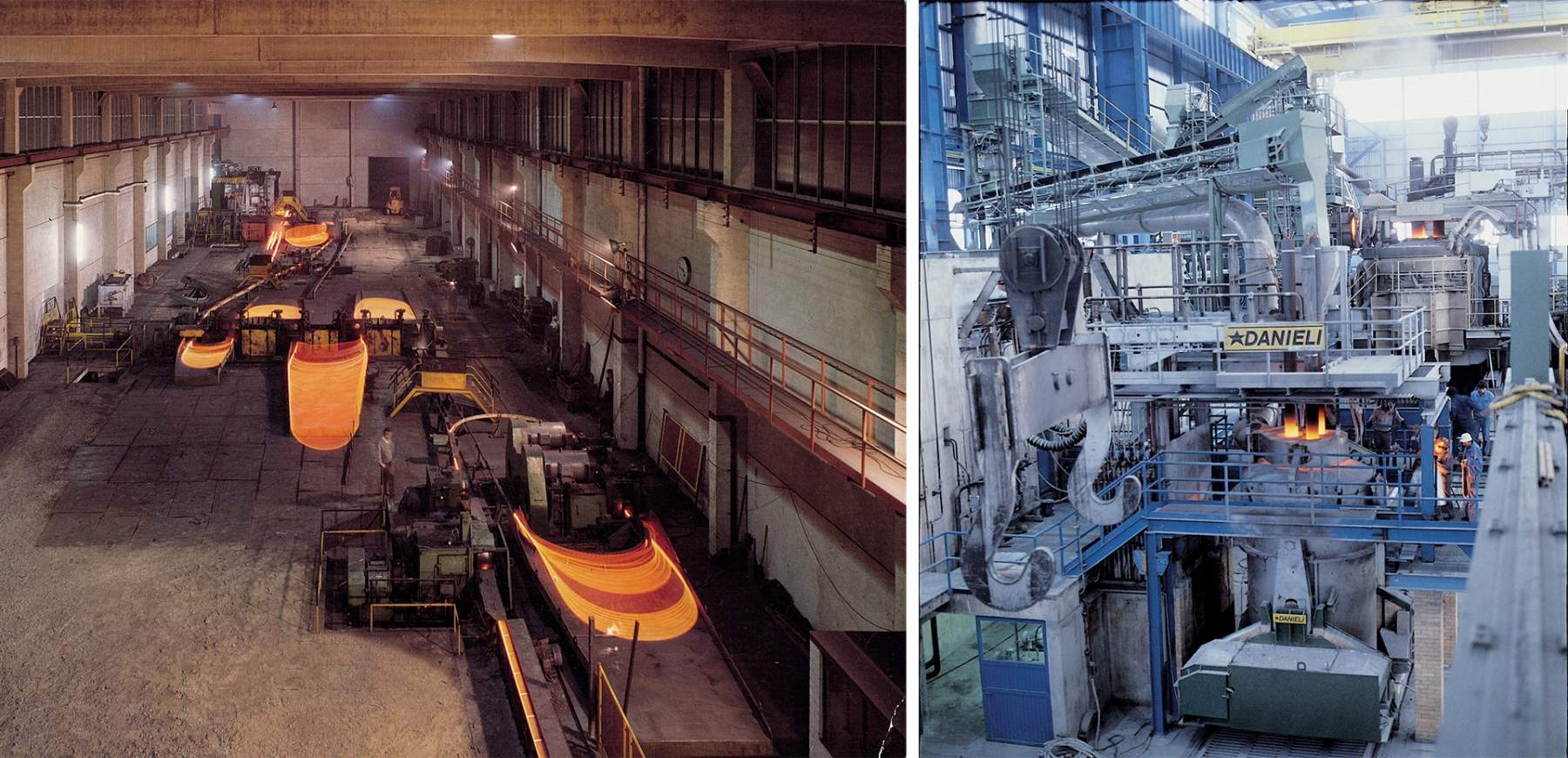 In the 1990s, Danieli became world leader in the supply of complete minimills for commercial and quality steel long products, including bars, wirerod, medium and large sections. Meanwhile, the first rolling mills (called "Market Mills") equipped with automatic rolling stand changing systems were put into operation producing commercial grade round bars, engineering steel, flats and sections, for customers in the USA, Taiwan, and Spain.
Next chapter