News & events
In this section you will find all the latest news of the Danieli Group. Selecting the categories below, you can see News, Records, Start-ups, New Orders.
8 / 103
new orders
2016, 12th December
Acciaierie di Verona to become front runner in wirerod production
Danieli contracted to supply another advanced technology rolling mill and high-speed caster to Pittini Group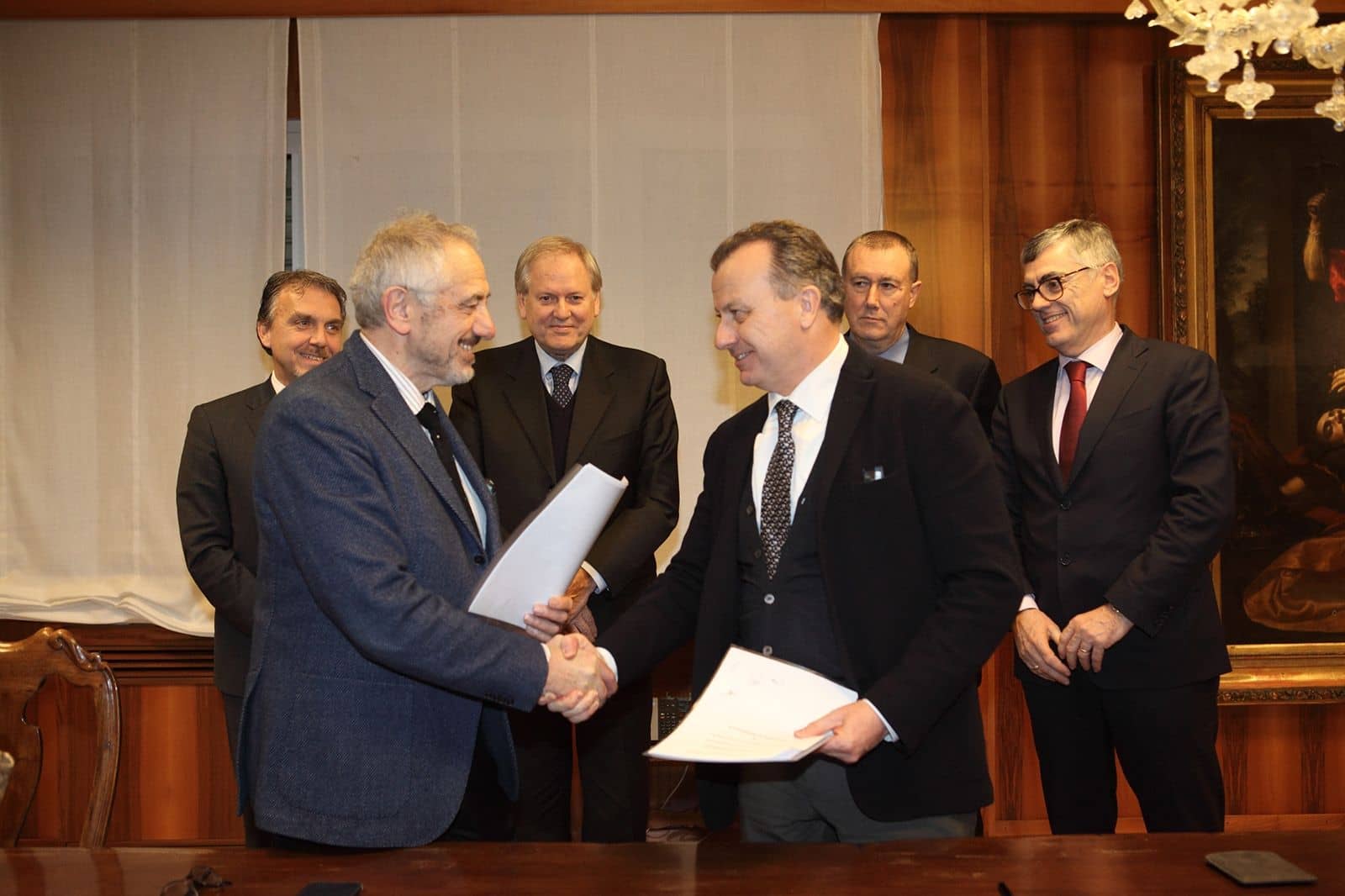 Danieli will supply Acciaierie di Verona, part of Pittini Group, Italy, a new two-strand wirerod mill along with a new six-strand billet caster.
The purpose of Pittini Group investment is to increase its wirerod production of 700,000 tpy.
The mill is characterized by an H-V rougher feeding two independent rolling lines made of cantilever roll stands, featuring quick roll change, and temperature control along the mill and downstream.
High-speed shears installed downstream the high-speed twin-module sizing blocks will perform wirerod head and tail cropping.
The 4th-generation loop layers which guarantee extended pipe life, quick rotor changes, and no vibration during rolling will produce perfect loops, including front and tails.
The variable pitch cooling conveyor features modular slow-to-ultrafast cooling.
The six strand caster, which will produce 150-160 square billets, will feature Fast Cast Cube® oscillating mould, multi-radius system, in-mould and final stirrers, with in-line quality control, billet marking and tracking thanks to Q3 integrated automation. Q3 intelligence system will be used for integrated data collection of the whole plant, analysis, web reporting with key performance indicators and with powerful statistical tools to support decision making.
New plant automation will ensure consistent quality, high utilization factor and yield, workshop coordination and link to big data and plant digitalization.
The new plant will be a benchmark in OpEx and quality consistency, worldwide and the startup is expected by mid 2018.
For more info:
Fabrizio Mulinaris
f.mulinaris@danieli.it