News & events
In this section you will find all the latest news of the Danieli Group. Selecting the categories below, you can see News, Records, Start-ups, New Orders.
8 / 520
new orders
2021, 17th August
Wirerod mill order for Novorossiysk
Another Russian steel producer chooses Danieli to gain new coil markets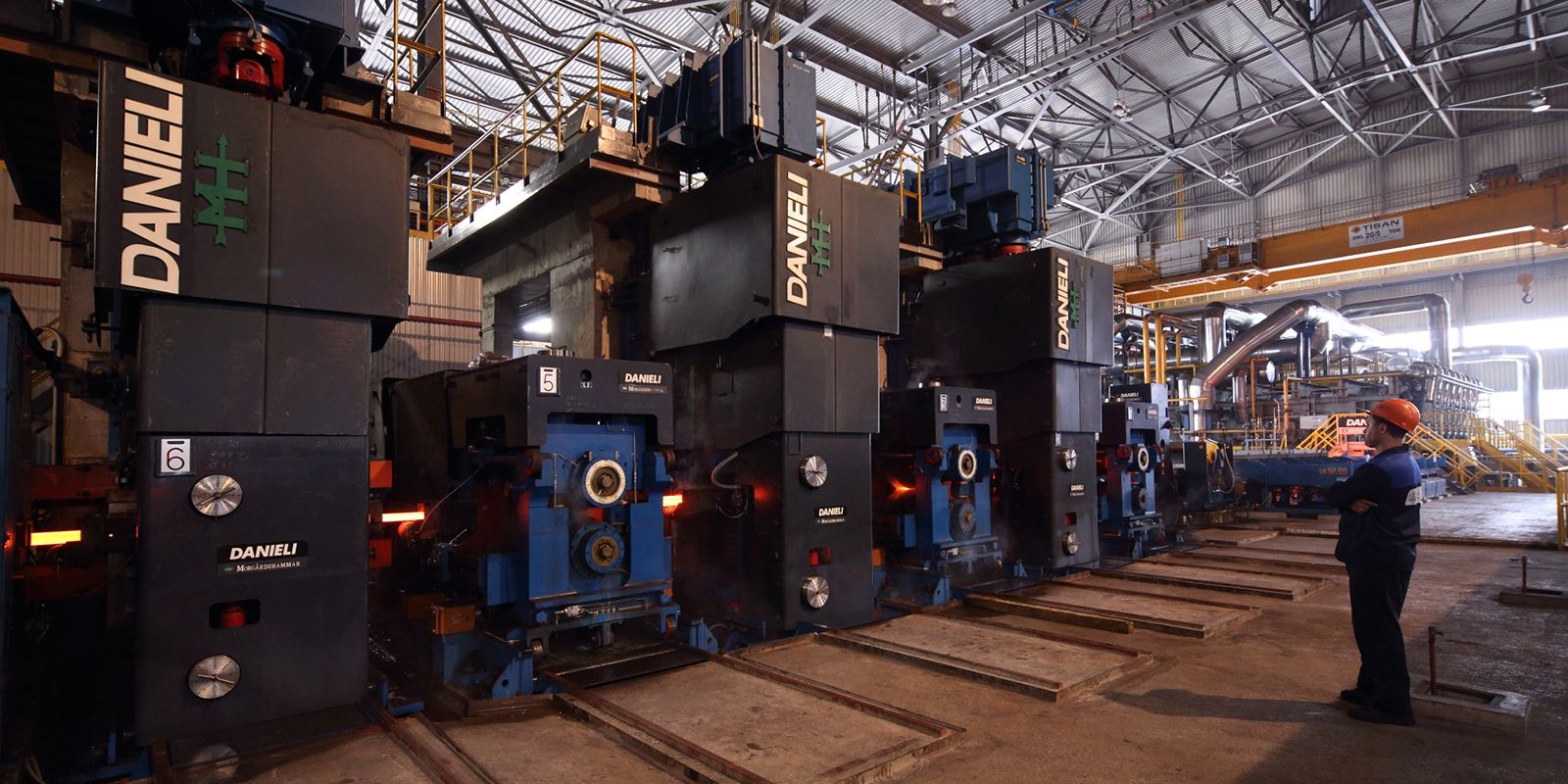 Novorossiysk Rolling Plant company awarded Danieli with the order for a new wirerod mill plant, to be installed in Shakhty, Rostov Region, Russia. The new plant will be erected in a greenfield area and produce 600,000 tpy of coils, as smooth rounds, from 5.5 to 16-mm-dia and hot/quenched rebar from 6 to 12-mm dia.
The mill will produce low-medium carbon steel and the plant layout is conceived for future expansion by the implementation of a billet-welding machine and a spooler line.
Danieli will supply its modern and consolidated technology, which ensures fast production ramp up.
The mill mainly consists of 16 SHS housingless stands plus two ESS energy saving cantilever stands in #17 and #18 finishing position, a 10-pass finishing block, an advanced water-cooled line and oil-film bearing laying head equipped with double-pipe rotor.
A 100-m-long cooling conveyor with electro fans and thermal hoods will ensure proper material mechanical proprieties, ahead of a SundBirsta coil-handling system SUNDCO V-H.
A Danieli Centro Combustion 120-tph walking-beam re-heating furnace will deliver the billets to the mill at the right temperature for rolling.
The new line will be controlled and powered by Danieli Automation devices and control systems, including advanced Q-Drive MV drives for fast-finishing block motor and Hi-Profile bar measurement system.
Plant startup is foreseen by the beginning of 2023.
For more info:
Luca Bertoldi
l.bertoldi@danieli.it
+39 342 726 6778