News & events
In this section you will find all the latest news of the Danieli Group. Selecting the categories below, you can see News, Records, Start-ups, New Orders.
7 / 520
top performances
2021, 27th August
The first-ever minimill producing wirerod in endless casting and rolling mode
This is the Danieli MIDA QLP TWIN at Guilin Pinggang, China
The twin-strand MIDA QLP in operation at Guilin Pinggang since December 2020 established and holds the single-strand casting productivity record. There, 111 tph per strand were recorded, exceeding the design speed of 105 tph per strand, which is continuously achieved.
This is even more significant considering that it was achieved on the wirerod line, as it is the only plant in the world producing wirerod in endless mode.
The Danieli MIDA QLP TWIN plant features two rolling mills fed by a two-strand caster operating in full endless casting and rolling mode, resulting in stable rolling conditions and consistent energy savings. Being endless it avoids any material cropping with maximization of the overall process yield, as well as constant quality along the entire rolled finished product.
The two mills consist of 20 housingless stands each and produce respectively 10 to 28-mm-dia rebars and 6 to 12-mm-dia ribbed wirerod for total 1.3 Mtpy of construction-grade steel.
The UFG Ultra Fine Grain process guarantees high-quality products for reliable construction purposes, whilst allowing considerable alloy savings.
The wirerod mills include the latest design loop layers with optimized pipe shape and material that allow long-life operation while the patented oil film bearing ensures the best rotordynamics stability, even at the highest rolling speeds, up to 130 m/s.
Endless loops are cooled and then collected in the rotating pit, where a special design shear performs the ring cut when the proper coil weight has been reached.
The sum of the installed Danieli technologies allows the most competitive CapEx and OpEx.
Located nearby Gulin City, in the Guanxi province, the MIDA QLP TWIN of Guilin Pinggang is the first green steel plant for long products in China.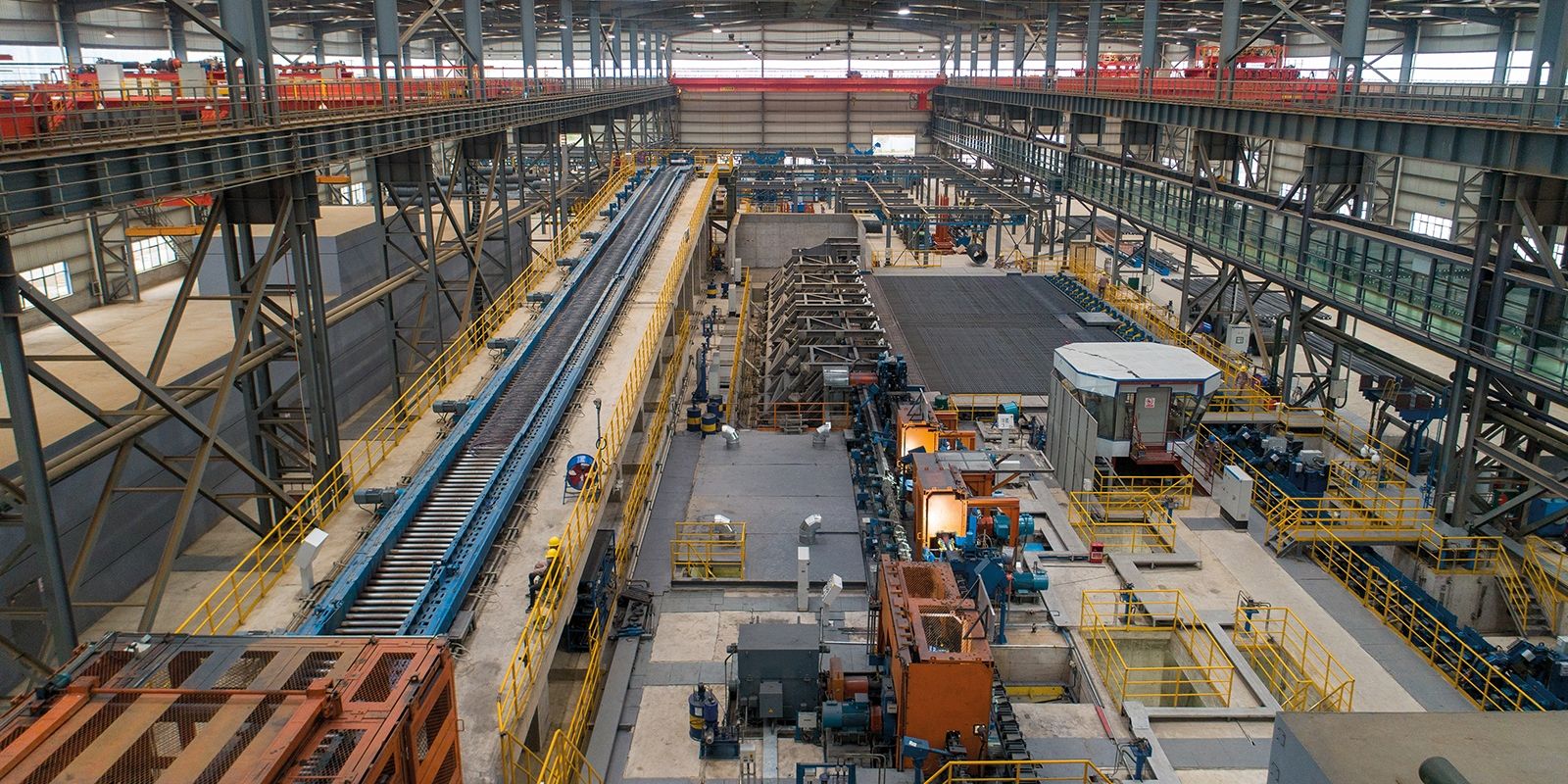 For more info:
Andrea De Luca
a.deluca@danieli.it
+39 0432 195 8927