News & events
In this section you will find all the latest news of the Danieli Group. Selecting the categories below, you can see News, Records, Start-ups, New Orders.
59 / 102
plants startup
2020, 8th June
Two Danieli Automation revamping projects implemented for Gerdau
Rolling mill #2 upgrade at Pindamonhangaba plant, Brazil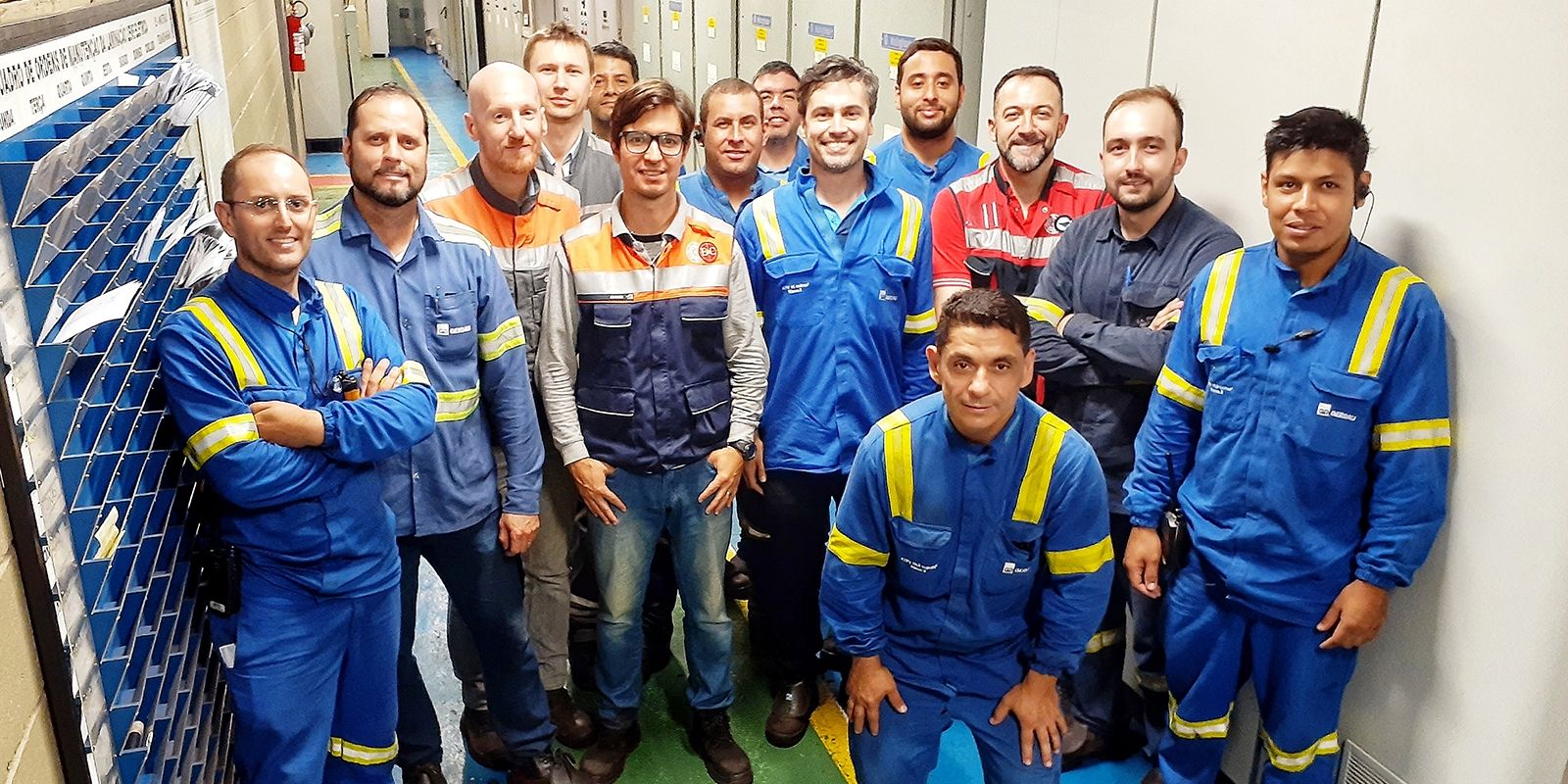 Gerdau Pindamonhangaba plant, in Brazil, produces specialty steel bars with very strict tolerances for the automotive industry.
The process control automation of rolling mill #2 was upgraded recently by Danieli Automation in order to meet the highest production requirements set by Gerdau.
Modernization activities were completed during maintenance plant shutdowns, without any delay or impact on plant production by the Danieli do Brasil Automation Team for process automation and drives, and by Danieli do Brasil Service Team for the new parameterization of the rolling mill.
The automation revamping focused on upgrading the speed control for the existing rolling mill and improving process control for the Garrett coiling lines.
For rolling bars and plate products, a new Technological WorkStation was installed with process setup functions to control the entire rolling mill, along with a new control desk with key panel. A new PLC for mill speed control, with relevant application software was implemented, interfacing with existing fast finishing block and Kocks converters via Profibus.
For the Garrett lines, new equipment installed included a Technological WorkStation dedicated to process set-up functions; new control desk with key panel and local control station; new HMI; new PLC for mill control and evacuation, with relevant application software; new drive to substitute original Westinghouse drive were installed in the Garret lines.
Now, the setup of entire Rolling Mill is managed by the new TWS in a centralized mode. Moreover, all HMI screens have been redesigned using Danieli Automation standard. For an effective traceability of the product, the outgoing materials from reheating furnace is followed by a precise tracking system.
Final acceptance for both projects was released with Gerdau full satisfaction.
These jobs were assigned to Danieli after the upgrade of intermediate shears automation system and a LTA agreement for technical assistance of the same plant.
For more info:
Enrico Plazzogna
e.plazzogna@dca.it
+39 348 271 6220