News & events
In this section you will find all the latest news of the Danieli Group. Selecting the categories below, you can see News, Records, Start-ups, New Orders.
10 / 646
new orders
2023, 13th April
Terna's new link to better connect Italy's electric power grid
Danieli Fata competence in power generation systems is also suitable for Green Metal production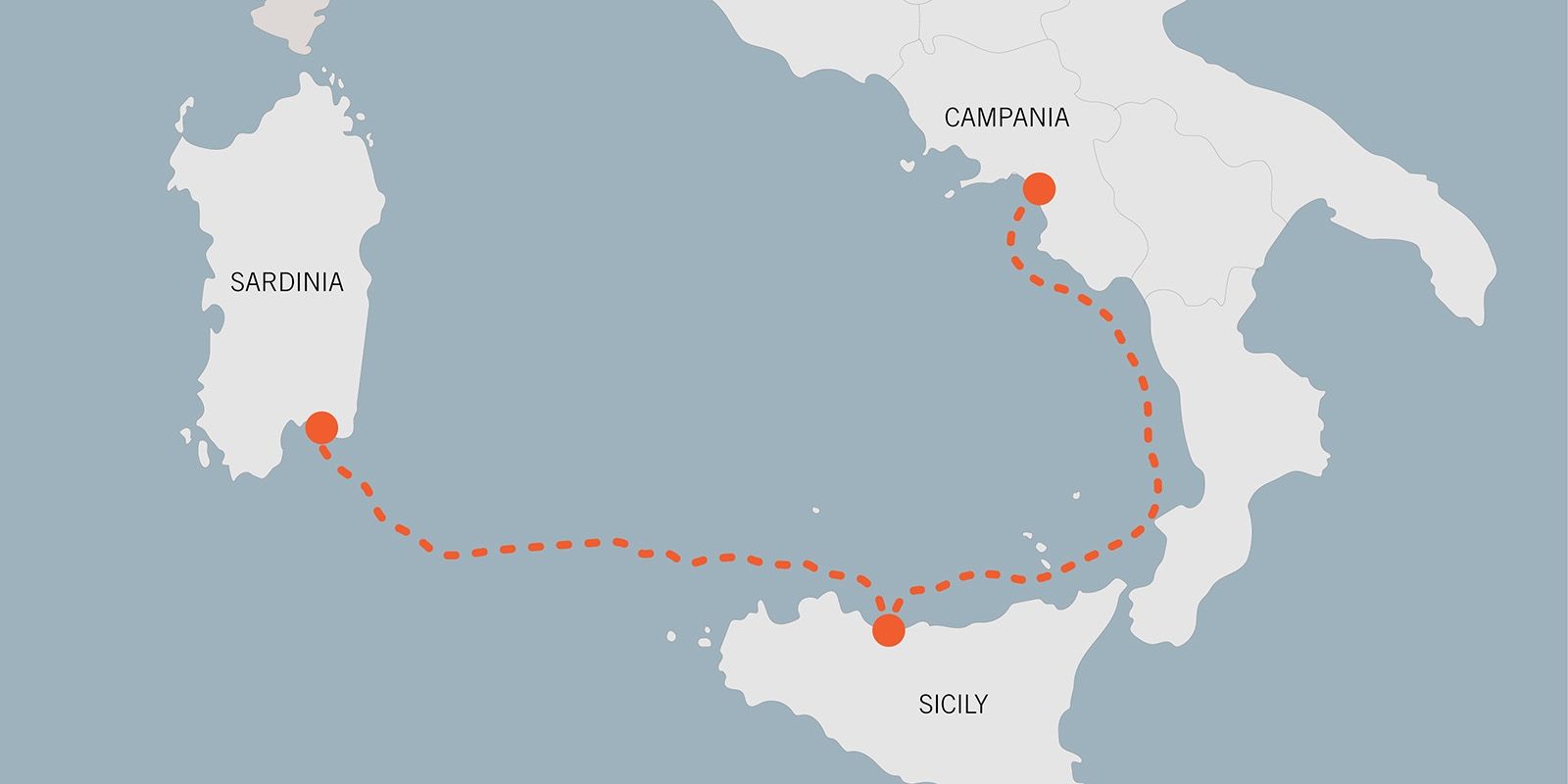 The Temporary Grouping between Siemens Energy and Fata –Part of Danieli Group will supply four converter stations for the "Tyrrhenian Link" project to better connect the electric grids of the largest islands of the country with the mainland, unlocking a new era in sustainable energy.
Terna's ambitious project, called Tyrrhenian Link, will connect Italy's mainland with Sicily and Sardinia, by means of direct high-voltage current (HVDC) technology through a 970-km-long power link for a total value of 3.7 billion Euros.
The stations are designed to convert the Alternating Current (AC) they receive from their respective local grids into 500-kilovolt Direct Current (DC), which will be sent through submarine cables. Upon reaching the terminal station, electricity will be reverted to AC before being fed into the local grid.
Fata will take care of the supply balance of plant, which will include civil works, electro-mechanical installations, auxiliary systems, and start-up assistance for a total value of approx. Euro 370 million.
Construction of the Tyrrhenian Link converting stations is scheduled to be completed for the end of 2028.
Still on energy but moving to Concentrating Solar Power, this is a renewable power technology provided by Danieli Fata to efficiently produce electricity from solar power.
Essentially, special mirrors reflect and concentrate sunlight onto a "receiver" that heats a solution of molten salts, up to about 550°C, which are fed to a steam generator to produce superheated steam used in a steam turbine to produce electricity.
The advantage of this technology is the possibility to continue producing electrical energy for up to 24 hours during the night or in the absence of sunlight, making use of the hot salts accumulated in the special thermal energy storage (TES) facility.
Hybrid by design, Danieli-patented Q-One power feeders can directly feed electric and ladle furnaces for competitive, ultra-clean steel production. Q-One is part of the Danieli Digimelter package that is equipping most of the new Danieli MIDA minimills, and not only those operations.
Danieli Fata concentrating solar power plants and Danieli Automation photovoltaic plants designed for the metals industry allow metal producers to be competitively green right from the start.
For more info:
Giacomo Picco
g.picco@fataepc.com
+39 334 6832770