News & events
In this section you will find all the latest news of the Danieli Group. Selecting the categories below, you can see News, Records, Start-ups, New Orders.
7 / 89
service news
2023, 7th April
Accurate planning and timely execution allowed mill restart ahead of schedule
Danieli Service on-site technical assistance at BSRM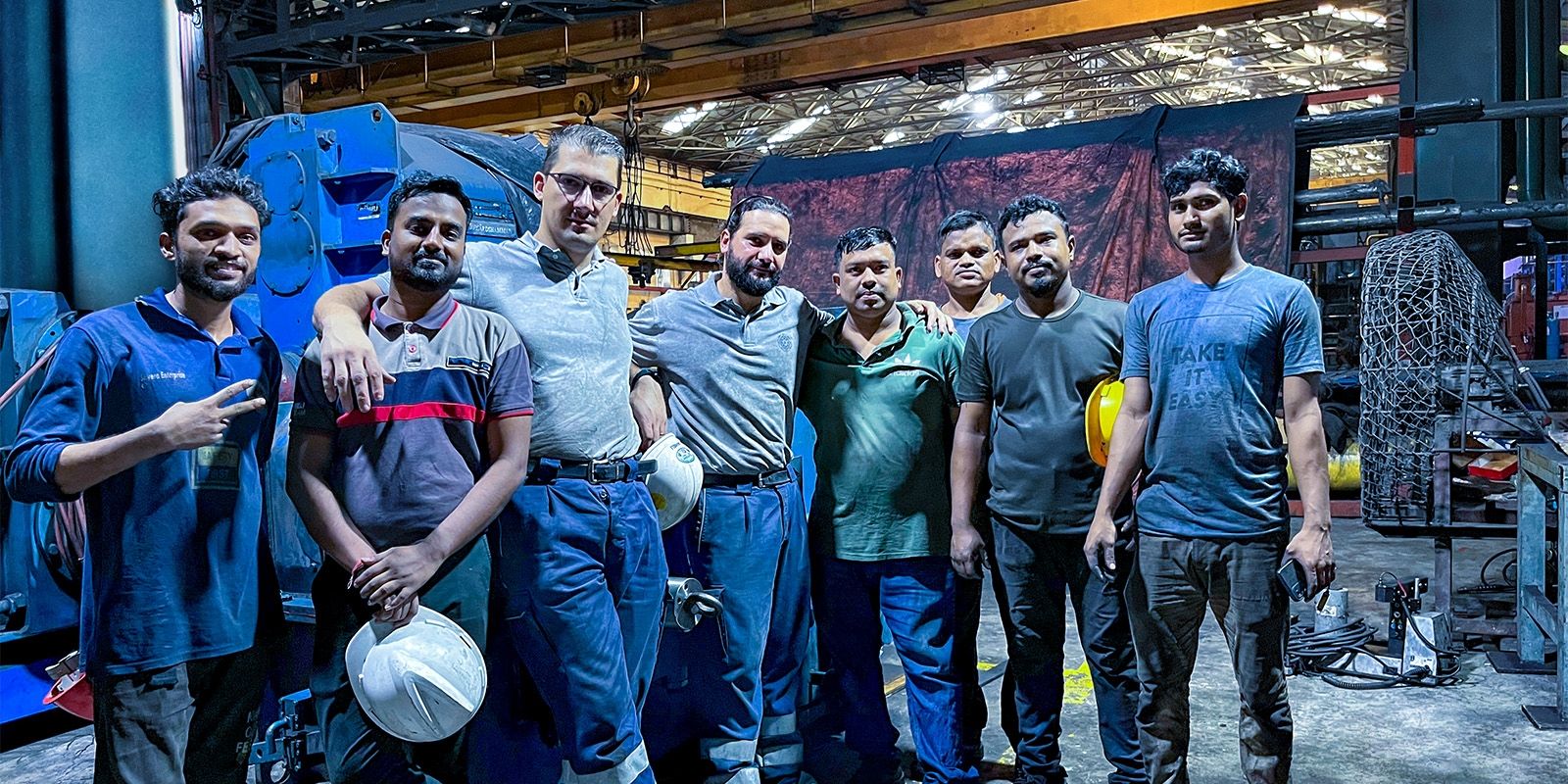 BSRM contracted Danieli Service for technical assistance with its five-strand slitting bar mill at Nasirabad, Bangladesh.
The job, planned to be executed during an annual planned shutdown, consisted of refurbishing, checking and overhauling of several machines, in particular gearboxes and a cold shear.
The overhauling of two gearboxes, including gear-ratio adjustments, and checking of two other gearboxes were carried out before and after the planned shutdown activities. This made it possible, during the shutdown, to concentrate efforts entirely on the refurbishment of the cold shear, which was performed in eight days thanks to the scrupulous organization of activities performed by the Danieli Service team. This achievement allowed BSRM to shorten its planned shutdown and to restart production earlier than expected.
Mr. Jayant M. Lakra, Assistant General Manager for Plant Operation, released a letter expressing deep appreciation to Danieli Service for the work performed.
For more info:
Antonio De Marco
+39 3288459097
a.demarco@danieli.com