News & events
In this section you will find all the latest news of the Danieli Group. Selecting the categories below, you can see News, Records, Start-ups, New Orders.
52 / 682
new orders
2023, 21st March
Rungta Mines awards Danieli two new high-speed bar mills
Hot charging, bar quenching and bundle yard management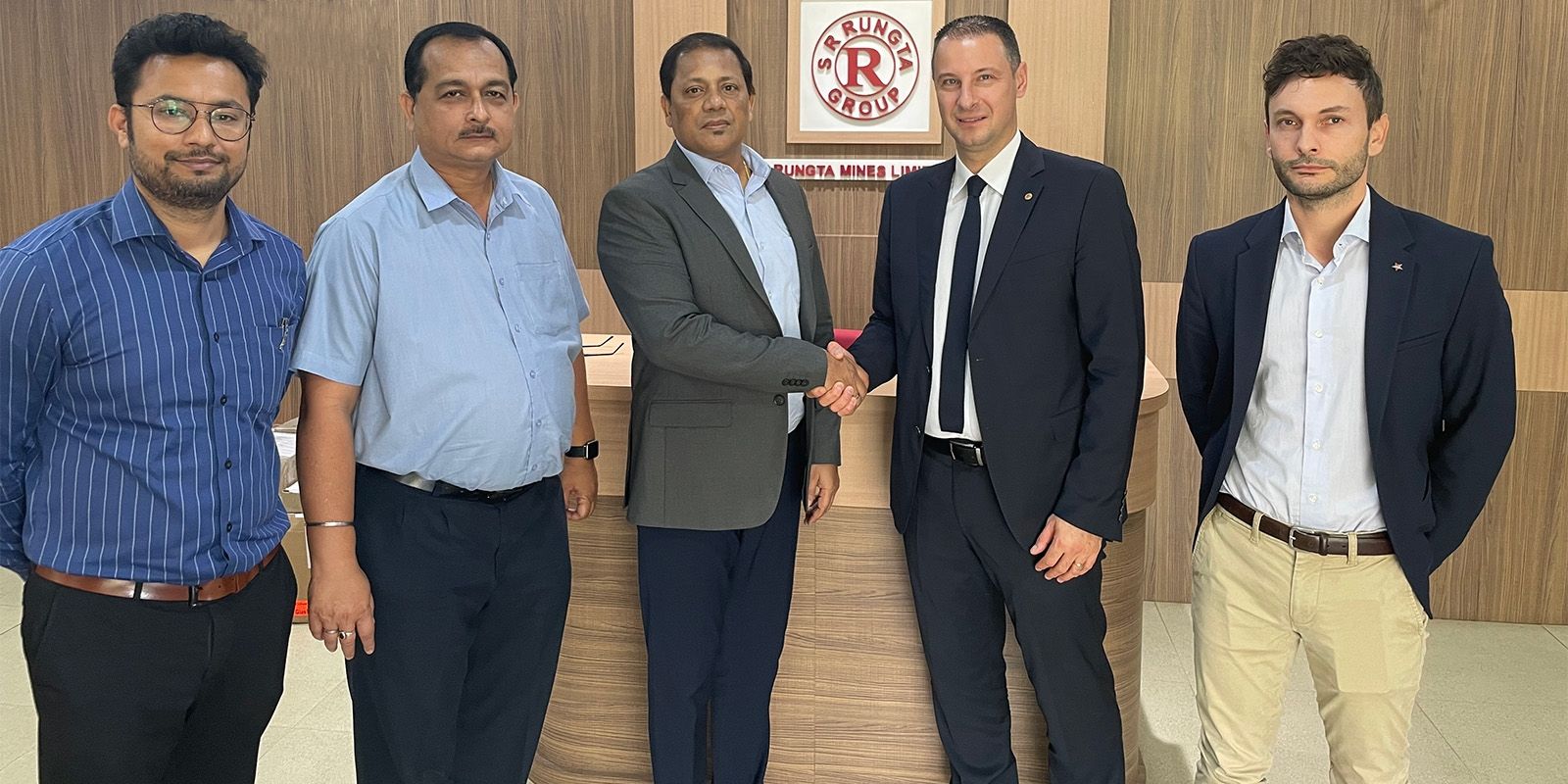 Pursuing its growth strategy, Rungta Mines confirmed its trust in Danieli technology for the supply of two new high-speed bar mills which, installed in the Chaliyama industrial area, Jharkhand, India, will produce total 0,95 million tpy of rebar from 8 to 40-mm-dia.
Twelve-meter-long, 130-mm square billets produced by on-site by existing casters will be delivered directly to the new mills through a 160-m-long hot-charge system. This will avoid billet reheating and reheating furnace, with consequent savings in CapEx, OpEx, and carbon emissions.
Both mills will comprise 12 housingless stands and an eight-pass fast-finishing block that will grant the high speed needed for the process.
Danieli Bar Quenching system (QTB) will provide in-line heat treatment of the bars, drastically reducing the addition of microalloys during the melting process for lower overall transformation costs.
Bar counters will increase mill flexibility towards the market demand, by selecting the desired number of bars for each bundle.
Thanks to the Danieli yard management system, bundle yards space will be optimized to store and track the produced material and organize the shipments efficiently.
Based on real-time production information and shipment scheduling, the Danieli yard management system will generate the material movement missions for timely bundle preparation in the shipping areas, for a huge reduction of loading times.
With this investment, Rungta Mines will become a main player in the Thermo-Mechanical Treated (TMT) bar market in India, operating the latest technologies for final product profitability.
The two new wirerod mills are scheduled to start operation in Q3 2024.
This order followed that for the revamping project of wirerod lines awarded to Danieli in 2021.
For more info:
Rubens Cimaponti
r.cimaponti@danieli.it
+39 3496532077