News & events
In this section you will find all the latest news of the Danieli Group. Selecting the categories below, you can see News, Records, Start-ups, New Orders.
14 / 111
plants startup
2019, 27th November
Rolling Mill Expansion at Steel Dynamics, USA
New billet welder and new spooler line operating in endless mode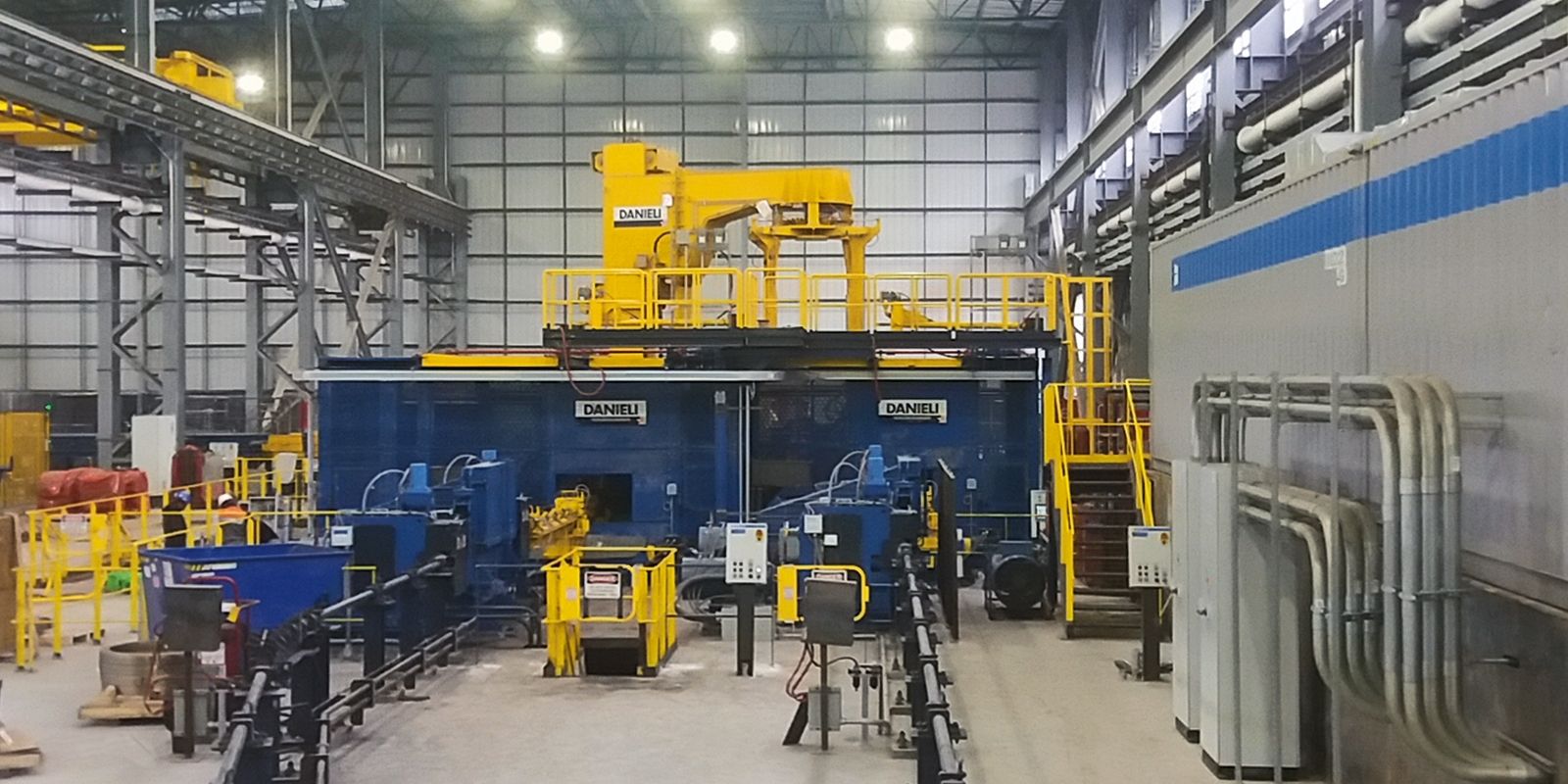 New billet welder and spooler line are producing spooled coils up to 5 tons, in endless mode, at Steel Dynamics, Columbia City, Indiana, USA.


Among the main equipment: a 70-m conveyor connecting the existing medium section mill to the new spooler line, a 3-MW induction furnace to heat the stock coming from the existing mill, six housingless SHS 180 roller stands, complete with quick stand-changing table, a 6-pass Delta-type finishing block driven by a low-voltage- 2.5-MW motor and finishing services.
Different cooling set-ups are implemented for the bar head and tail through the L1 automation system while the perfect and regular distribution of the hot-rolled bar is guaranteed by the Q-VID Spool.


The main benefits of this supply include: higher efficiency, productivity and better material yield in downstream cold processing, high mechanical characteristics and good weldability, reduction in coil handling and cost-saving through much more efficient operation that occurs when the spooler process is combined with EWR endless rolling process (up to 20-22 $/ton).


Special attention during this project was paid to minimize foundation costs, erection time and production stoppages.
SDI and Danieli teams studied a temporary removable solution, steel support structure to support the existing furnace-exit roller table, allowing the execution of the Billet Welder concrete foundation with only minor impact to the MSM (Medium Section Mill) production schedule.
During the MSM mill stoppages the roller table was removed making the area safe and fully accessible to the erection companies.
In a joint collaboration between SDI and Danieli, the mill started up seventeen months after the contract award date.
The expansion project was a resounding success, with no major delays during the project execution and startup of operations.
For more info:
Massimo Paro
m.paro@danieli.it
+39 348 724 9087