News & events
In this section you will find all the latest news of the Danieli Group. Selecting the categories below, you can see News, Records, Start-ups, New Orders.
3 / 111
new orders
2019, 18th December
Nucor Steel Kankakee selects Danieli for new caster and secondary metallurgy station
The 4-strand caster will feature the Danieli-patented Fast Cast Cube oscillator and Hy-Power actuator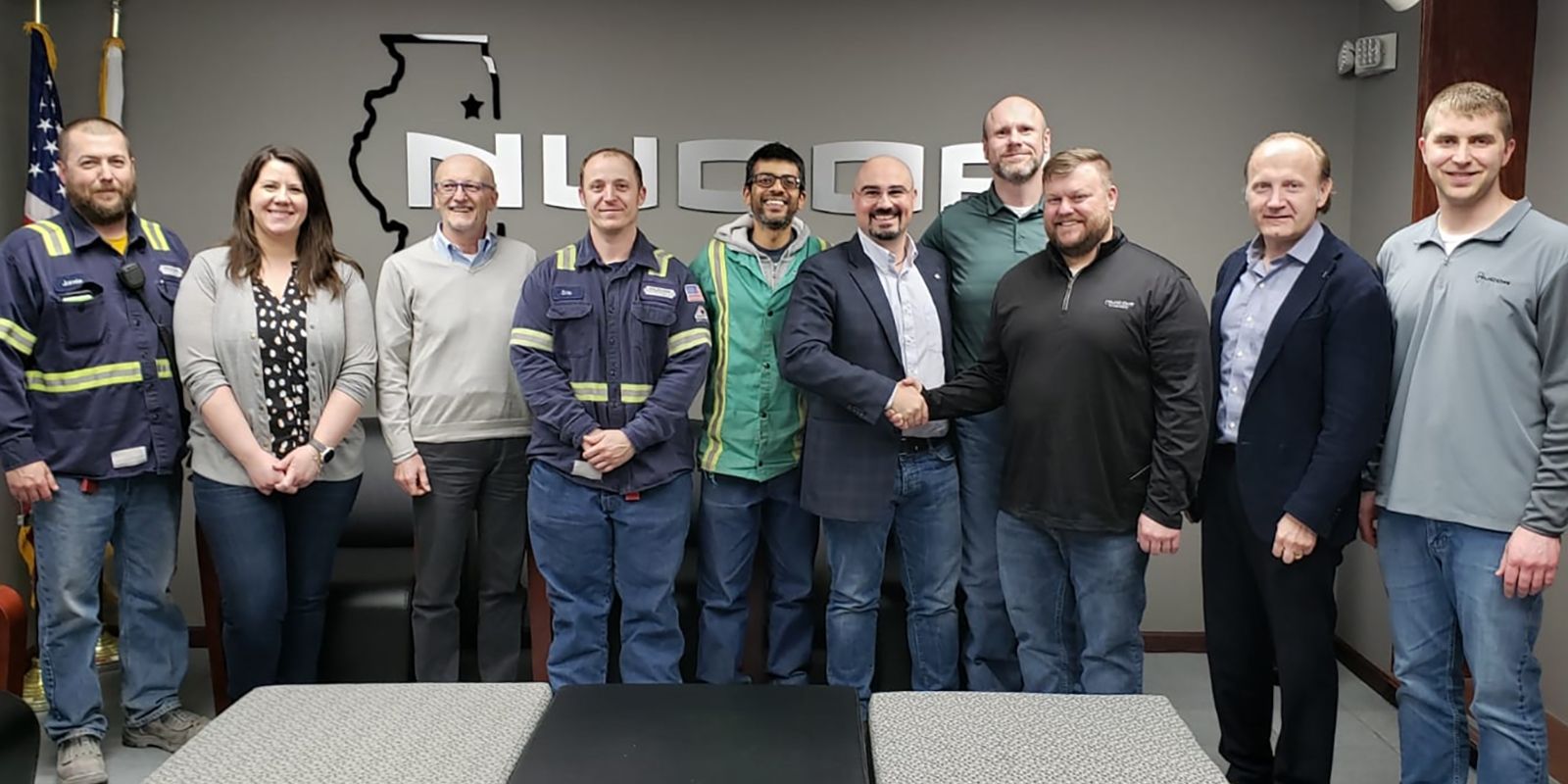 The new 9-m radius, 4-strand caster, to be installed in Bourbonnais, Illinois, USA, will produce commercial grades, low-carbon, peritectic and medium-carbon grades. The maintenance-free Fast Cast Cube oscillator (FCC) with Hy-Power actuator will optimize casting stability, and hence product quality, while substantially improving caster up-time by reducing maintenance activities. The FCC will be installed on a retractable car further increasing overall plant availability by reducing downtime during format changes. The casting machine will be designed for future implementation of submerged casting capability in order to improve steel cleanliness.
The new stirring station will be installed in line with EAF tapping car. The use of a hot metal crane will be minimized thanks to an operator-friendly layout with C-shape cars and automatic ladle lifting system.
Ferroalloys will be automatically fed at the stirring station through a dedicated material handling system designed to be upgraded in the future in order to add automatic tapping functions.
The new stirring station will be equipped with automatic stirring lance, with motorized dispenser and automatic sampling manipulator to enhance safety of the operators.
The project includes new Level 1 and Level 2 Automation with Q-CAST Process Supervisory System featuring Real Time Quality Assessment, automatic cutting optimization and "Tundish Mixing Steel Prediction System" for metallic yield optimization.
In keeping with steel industry digitalization, the new caster will be equipped with the Danieli Automation Q3 Intelligence capability that allows constant access to process knowledge, continuous performance monitoring, real-time decision-making support and OpEx minimization.
For more info:
Marco Sattolo
m.sattolo@danieli.it
+1 (724) 584-1877