News & events
In this section you will find all the latest news of the Danieli Group. Selecting the categories below, you can see News, Records, Start-ups, New Orders.
41 / 87
new orders
2021, 30th June
New technological control system for the 20-Hi Sendzimir mill of Marcegaglia
Machine control system renewal and improvement by Danieli Automation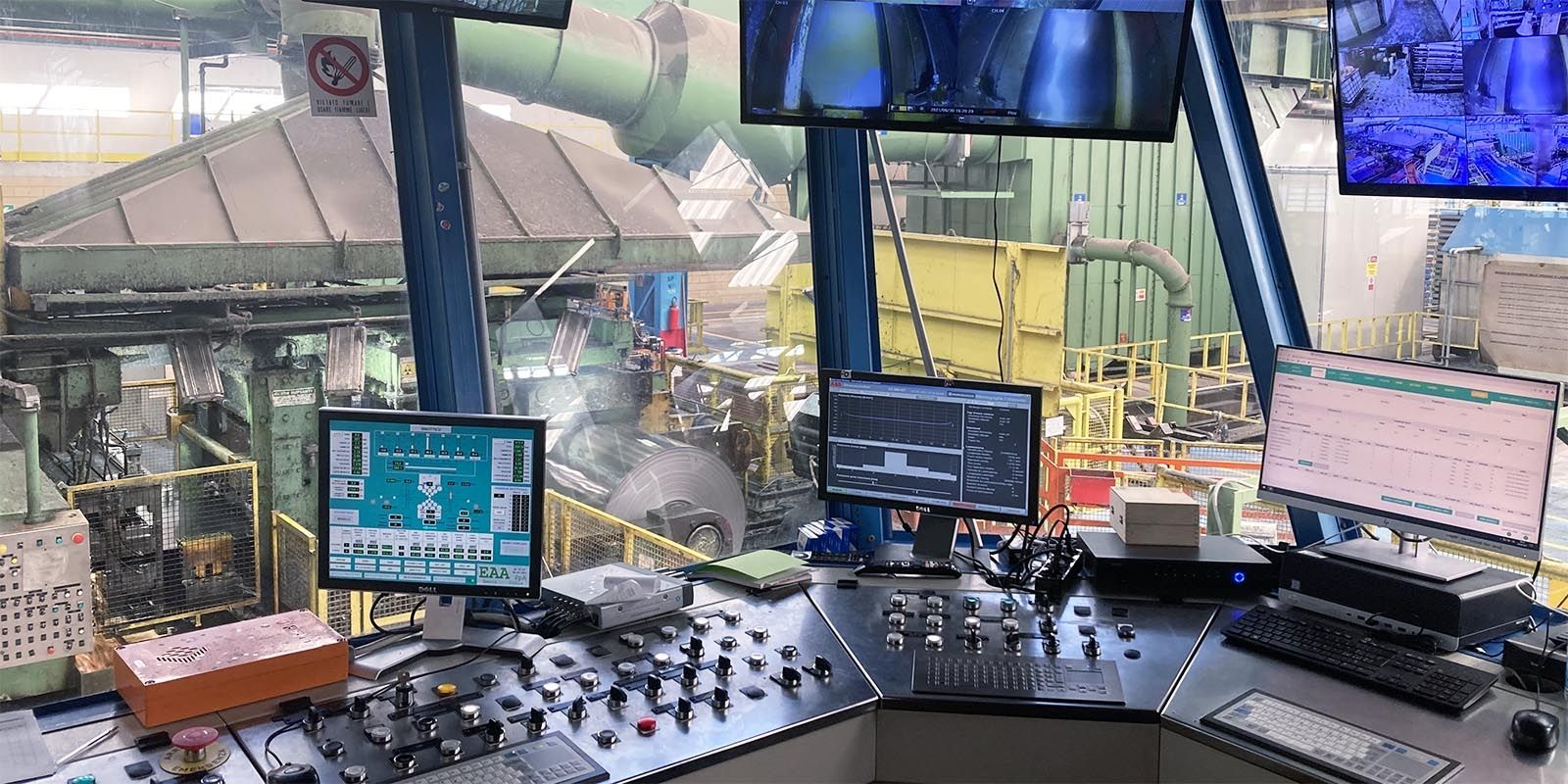 Steel flat products producer Marcegaglia has contracted Danieli Automation for the technological upgrade of its 20-Hi Sendzimir mill in operation at Gazoldo degli Ippoliti works, Italy.
The mill is part of a larger stainless steel cold-rolling complex and rolls 1500-mm-wide stainless steel strip.


A new technological, IOT-compliant automation system, developed by Danieli Automation, will replace the existing Siemens TDC controller. Based on Danieli Automation HiPAC platform, the new, complete automation system will include HGC and AGC controls, roll crown and IR shifting controls, speed master and flatness controls.
The new control system, which will be interfaced with the existing automation, also features a new advanced diagnostics system to identify faults and mis-performances.
Marcegaglia is already operating a Danieli Automation HiPAC installed on a reversing tandem cold-strip mill in 2014, at Ravenna works.
The new project will be completed by the end of 2021.
HiPAC is a powerful, Danieli Automation high-speed platform for maintaining real-time control of all steel production processes.
It features powerful industrial hardware, IEC-compliant programming languages, high-speed Ethernet-based fieldbus (EtherCAT), open connectivity through OPC UA and third-party SCADA integration.
A single HiPAC control platform can oversee the whole process automation of a plant and its processes, such as melting, casting and rolling, main drives and induction heaters for efficient operation.
The benefits of HiPAC include high performance standards, simplified application development and maintenance, quick troubleshooting, and high plant availability.
For more info:
Massimo Ratto
m.ratto@dca.it
+39 346 185 8027