News & events
In this section you will find all the latest news of the Danieli Group. Selecting the categories below, you can see News, Records, Start-ups, New Orders.
36 / 87
new orders
2021, 27th July
New Danieli quality-execution system for product digital passport at Arvedi
Q3-Premium decision intelligence solution for quality control at cold-strip complexes in Cremona and Servola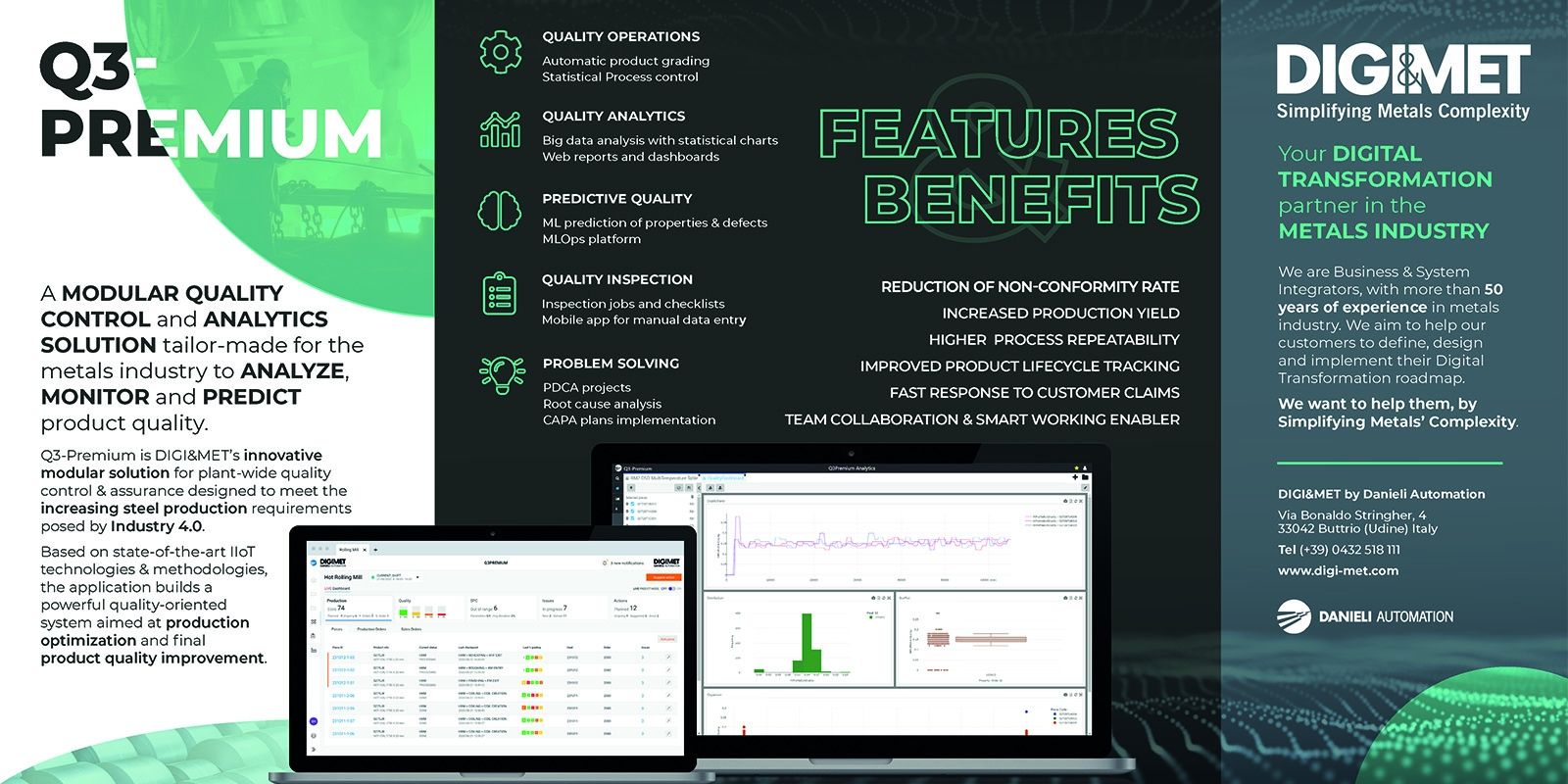 Arvedi awarded Danieli Automation the orders for quality management systems for two cold-mill complexes in Italy.
The first one will be implemented at Cremona plant and will manage a push-pull pickling line, a continuous pickling line, tandem cold mill and three hot-dip galvanizing lines, including the quality lab.
The other will serve the technological lines of Servola plant, namely a tandem cold mill, two hot-dip galvanizing lines, a color coating line and quality lab.
The quality-related process parameters will be collected from various sources (Level 2, PLC, MES, ASIS, manual inspection) and will be used to build a product digital passport.
Quality and SPC rules will be implemented in the system in order to manage product grading and improve process control.
A web portal will be used for monitoring, analytics and dashboarding.
Q3-Premium contributes to reducing the product non-conformance ratio and increase the production yield, with a higher process repeatability.
It supports a fast response to customer claims, by identifying root cause for defects and it is a driver for knowledge sharing and continuous improvement.
The new project will be completed in phases between end of 2021 and end of 2022.
For more info:
Enrico Plazzogna
e.plazzogna@dca.it
+39 348 271 6220