News & events
In this section you will find all the latest news of the Danieli Group. Selecting the categories below, you can see News, Records, Start-ups, New Orders.
35 / 87
plants startup
2021, 28th July
Groundbreaking at Evraz North America for new, premium rail mill plant
The high-tech Danieli mill will produce up to 88 kg/m rails for heavy-haul and high-speed railways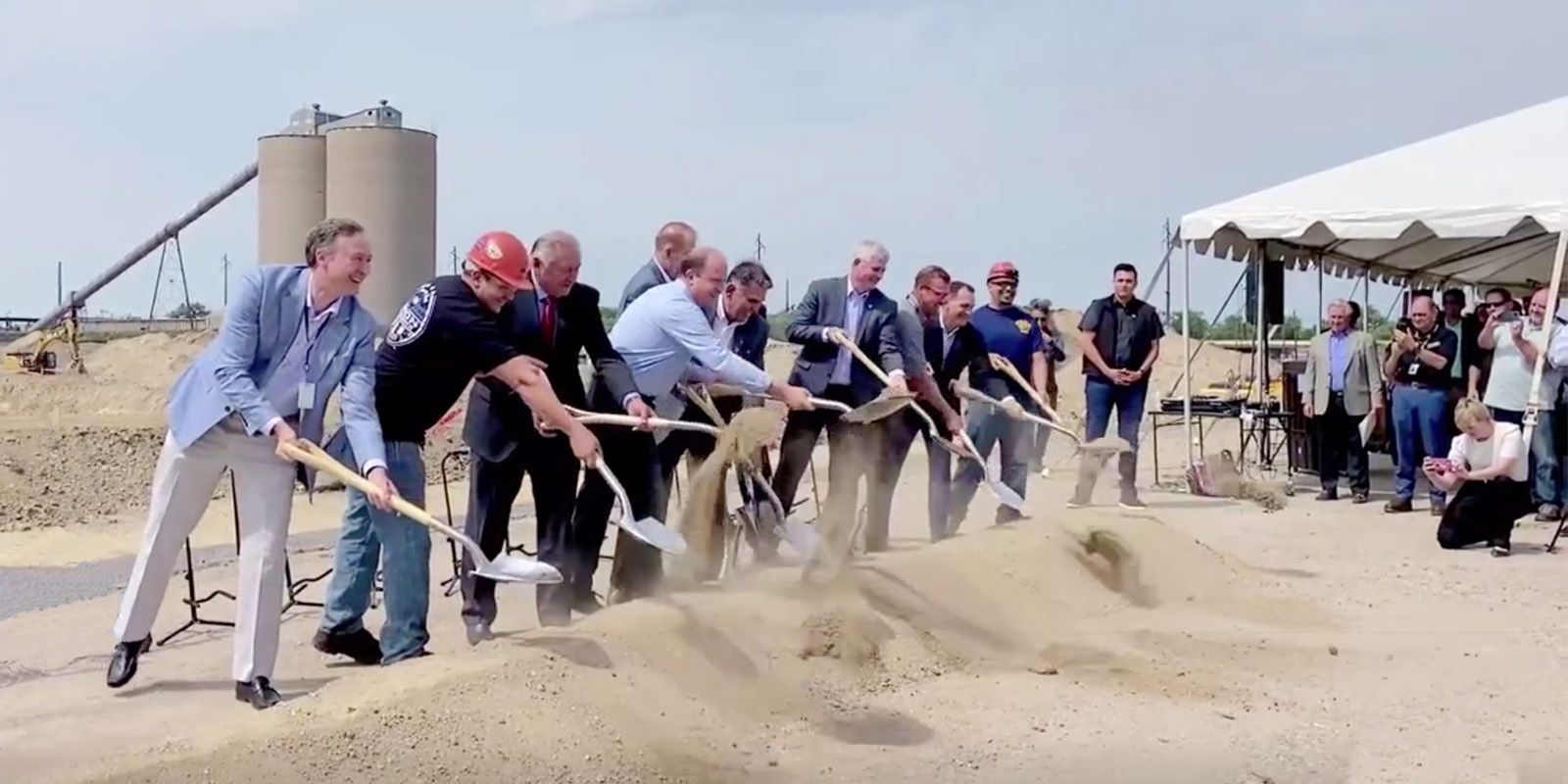 Ground was broken and site preparations started for the new, high-tech rail mill of Evraz North America in Pueblo, Colorado, USA.
The new mill will replace the current line and is expected to roll the first rails in late 2022 or early 2023. With a production capacity of 670,000 short tons, rail hardness up to 425 BHN and lengths up to 100 meters, it will be the most modern rail-rolling mill in North America.
The rail mill will feature flexible rolling processes both in the break-down and in the ultra-flexible reversing mills, achieving very low roll consumption and precise geometrical tolerances thanks to an advanced Danieli Automation control system.
The event was attended by Colorado Governor Jared Polis and other local officials, company leaders, major customers, and guests.
"The rail mill will be powered by the 1,800 solar farms being constructed at the steel mill which is due to be complete by the end of the year the most green steel facility in North America and maybe the world," said Skip Herald, CEO for EVRAZ North America.
EVRAZ workers, who number nearly 1,000, are melting scrap metal to make 95% of the products and "the power to the facility will come from the sun," according to Herald. "We have set a standard that others need to follow."
EVRAZ executives opted to build the mill to replace the current rail mill because, "Competition in the steel industry is fierce, particularly from Asia," Herald said.
"This facility is laying the groundwork for years of prosperity," Gov. Polis said. "It is a beacon of hope that Pueblo is the steel city of the future and for the future."
One of the EVRAZ rail customers is Union Pacific Railroad. "In 1882 we took the first stick of rail out of the mill," said its President and CEO Lance Fritz, who described the value of the longer rails to be rolled by the new mill. "There will be 80% fewer welds which is a meaningful improvement to safety and reliability."
Having completed the design of the technological equipment, Danieli now is manufacturing the machinery for the new mill, namely reheating furnace, rolling mill and roller straightening line.
The tandem mill will be pre-assembled and tested at specialized Danieli workshops in Italy before shipping to the U.S.
For more info:
Luca Gori
l.gori@danieli.it
+39 348 265 4170