News & events
In this section you will find all the latest news of the Danieli Group. Selecting the categories below, you can see News, Records, Start-ups, New Orders.
10 / 425
plants startup
2020, 17th July
High-technology solutions and quality manufacturing
The new graphite extrusion press for the Japanese Showa Denko
The new Danieli Breda 35-MN graphite extrusion press ordered by Showa Denko has passed factory performance tests at Danieli workshops in Italy, and is on its way to La Coruña, Spain, where it will be installed and commissioned within 2020.
The project incorporates several innovative Danieli Breda core design elements making the new Showa Denko extrusion press and its auxiliary devices the most advanced in the graphite electrode industry, in terms of safety, quality, consistency and efficiency.
Above all, the extrusion unit is equipped with a vacuum system able to reach in a few seconds an extremely high level of vacuum, resulting in the highest quality for the extruded material.
Another important feature improving the product quality is the diathermic oil-heating system, keeping a constant control of the die temperature before and during extrusion.
The extruded material is automatically cut-to-length and checked for size and temperature.
Furthermore an innovative engineering concept has been implemented for fully automatic die storage and quick die-change by means of a robotic gantry crane.
The new 35-MN extrusion press will produce top quality electrodes used in electric arc furnaces, in diameters up to 850 mm and lengths up to 3500 mm at a production rate of 15 tons per hour.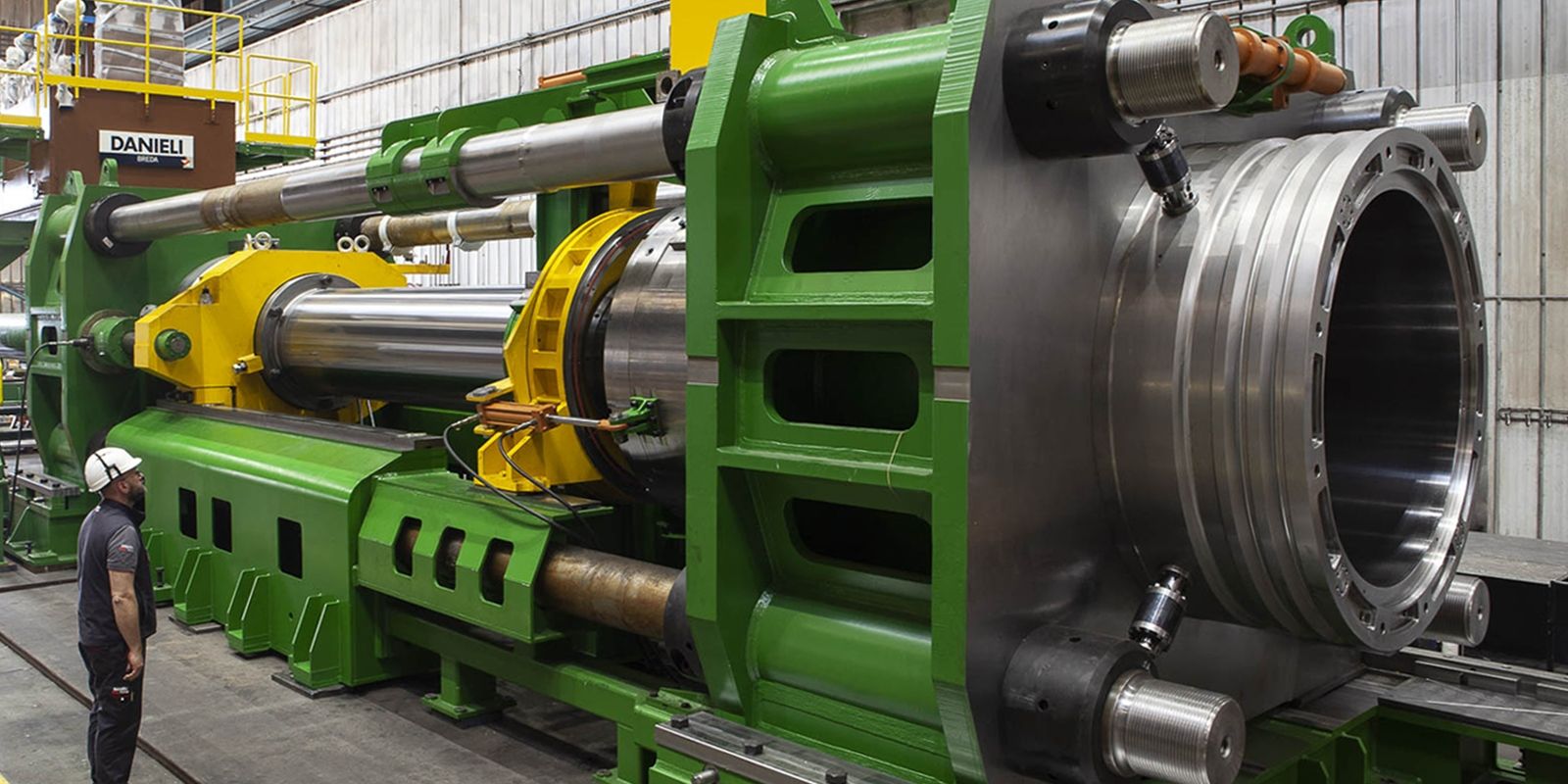 For more info:
Federco Vandoni
f.vandoni@danieli.com
+393453532837