News & events
In this section you will find all the latest news of the Danieli Group. Selecting the categories below, you can see News, Records, Start-ups, New Orders.
9 / 425
new orders
2020, 20th July
Danieli Corus gas-cleaning systems revamp at AM Kryvyi Rih
Minimized emissions and OpEx with improved scrubber technology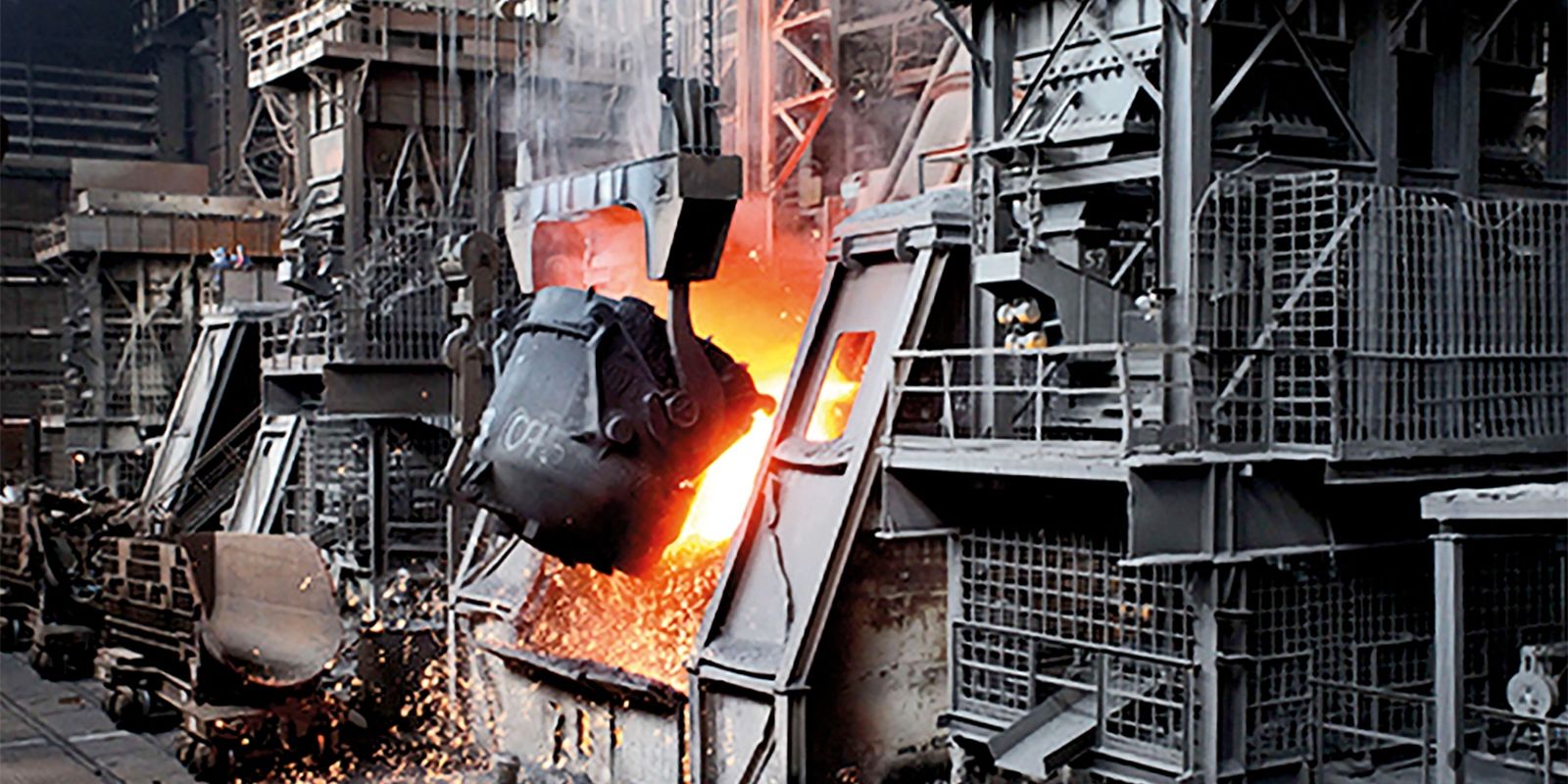 ArcelorMittal chose Danieli Corus to revamp the primary gas-conditioning systems for three 160-t converters at the Kryvyi Rih integrated steelmaking plant, in Ukraine. The systems are designed to collect and treat gases generated during steelmaking process and consist of a gas capture and cooling section followed by a gas cleaning section. All lower hoods and cooling stacks will be replaced, and movable skirts will be installed.
BOF steelmaking produces large amounts of high-temperature (≥ 950 °C) gas, loaded with substantial amounts of dust (70 – 200 g/Nm³). This gas has to be cooled and cleaned before further processing can occur. Process equipment is installed above and alongside the converter mouth to enable energy recovery as well as collection and recycling of the dust produced.
In most systems the gas is cleaned in Venturi-type scrubbers, which have inherent disadvantages including limited efficiency, blockages and maintenance requirements.
The scrubbers at the ArcelorMittal Kryvyi Rih BOF Plant Block 1 will be upgraded to Danieli Corus technology, based on the proven "Annular Gap" scrubber design.
Optimized water- and gas-flow patterns make the process more efficient and Annular Gap scrubbers have proven to be virtually maintenance-free. The operational expenditures (OpEx) also will be lower.
After completion, final dust-emission levels of the BOF Plant will be significantly reduced – while the system also will operate at lower cost.
For more info:
Edo Engel
edo.engel@danieli-corus.com
+31 62 42 38 885