News & events
In this section you will find all the latest news of the Danieli Group. Selecting the categories below, you can see News, Records, Start-ups, New Orders.
13 / 87
new orders
2021, 16th November
Gerdau selects Danieli Automation to modernize automation control systems
Billet casting machine #2, rolling mills #1 and #3 in Cosigua will be upgraded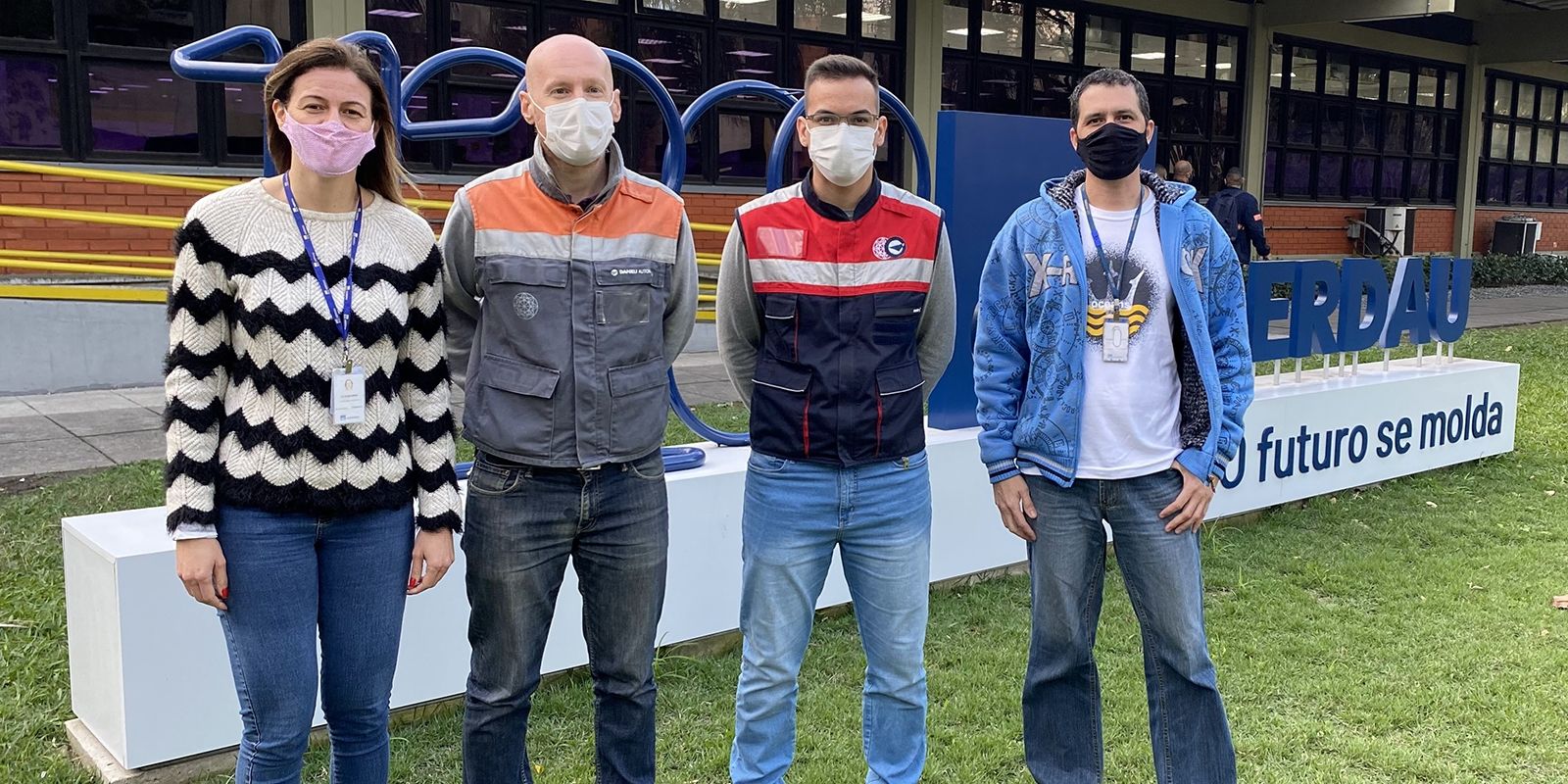 Brazil-based steel producer Gerdau awarded Danieli Automation/DIGI&MET the orders for the modernization of the core functions of the automation control systems of billet caster #2, rolling mill #1 and rolling mill #3 operating in its Cosigua unit, in Brazil's Rio de Janeiro state, supplied by Danieli. There, about 1 Mtpy of long products are produced overall.
The new automation system for the six-strand billet caster, which now will integrate also the logic for the cooling bed, is the first of three orders awarded in a row. Prewired and pre-tested automation panels will be designed to minimize wiring and installation, maintaining most of the cables already in place. The run-out control will be performed using single-billet laser position sensors for billet length accuracy. A new, ergonomic main control desk, 3Q HMI system and local boxes will be provided to support user activities during on-field operations.
The second order is to revamp automation for rolling mill #1, which produces small profiles and rebar, focusing on modernization of the mill speed master control, including new hardware. All HMI screens will be redesigned as per Danieli Automation 3Q standard. A Danieli Automation exclusive technological workstation will handle mill know-how settings and the automatic interaction with the entire rolling mill through the master control.
In addition to mill speed master control and technological workstation, as for rolling mill #1, the modernization of rolling mill #3 –which produces straight bars– includes the upgrade of the auxiliary services and shear controls, along with the supply of new Pulpit and 3Q-HMI control desk and 3Q HMI.
The original equipment supplied by Danieli Automation to Gerdau's Cosigua unit has been operating for more than 20 years.
For more info:
Daniele Fontanini
d.fontanini@dca.it
+55 11 98343 0915