News & events
In this section you will find all the latest news of the Danieli Group. Selecting the categories below, you can see News, Records, Start-ups, New Orders.
6 / 624
plants startup
2023, 9th January
First plate rolled by Nucor Steel Brandenburg on Danieli plate mill
The plate/Steckel mill complex for quality plates up to 168" and coils up to 125" wide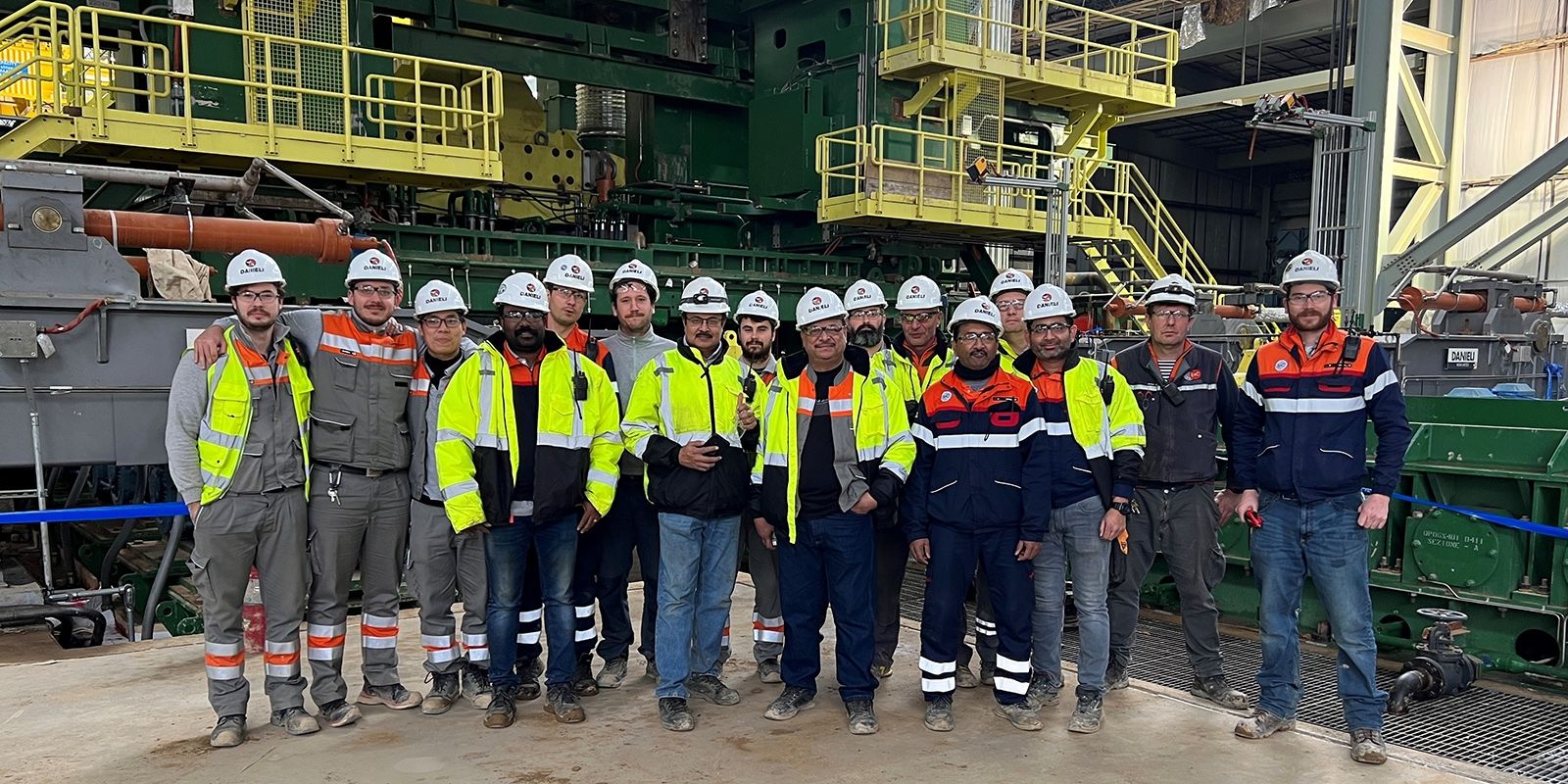 The project of the new 1.2-Mshtpy complex at Brandenburg, Kentucky, along the Ohio River, is in progress, and according to schedule the first plate was rolled at end 2022.
Supported by advanced automation and featuring two heavy-duty stands, the Danieli mill will allow Nucor Steel to produce thermo-mechanical rolled plates up to 168" wide and coils up to 125" wide. An EVO 5 hot leveler designed for two different types of cassettes, and a plate finishing and shearing line for the handling and cutting of 250-ft mother plates, will complete the mill that soon will become the new benchmark plant of the sector.
Also, the meltshop at Brandenburg features Danieli EAF Q-Melt and Zero Man Turn Around, LMF and VD twin-stations ensuring precise chemistry and temperature control, whilst minimizing transformation costs.
From Nucor Steel announcement:
"Congratulations to our more than 400 teammates for achieving this important milestone and executing one of the safest mill start-ups in Nucor history, while also delivering the project on time and on budget," said Leon Topalian, Chair, President, and Chief Executive Officer of Nucor Corporation. "We are looking forward to supplying not only the highest quality steel but also the most sustainable plate products in the world for our nation's military, infrastructure, heavy equipment, offshore wind, and other markets."
Nucor Steel Brandenburg will be among only a few mills globally - and the only mill in the United States - capable of manufacturing at scale the heavy gauge plate used in monopile foundations for offshore wind towers. As a result, it will be a critical part of the supply chain for the continued development of our nation's offshore wind power infrastructure.
The new mill is located in the middle of the largest steel plate-consuming region in the country and will be able to produce 97% of plate products consumed domestically. It is also the first steel mill in the world to pursue certification under LEED v4 ("Leadership in Energy and Environmental Design"), which is more stringent than previous LEED rating systems and provides a globally recognized framework for sustainability achievement.
For more info:
Paolo Losso
p.losso@danieli.it
+39 0432 195 8915