News & events
In this section you will find all the latest news of the Danieli Group. Selecting the categories below, you can see News, Records, Start-ups, New Orders.
49 / 668
new orders
2023, 12th January
Danieli Q-One Technology to Optimize EAF Process at Shinkansai
The Japanese flat-steel producer will adopt the digital power feeding technology for energy savings and OpEx reduction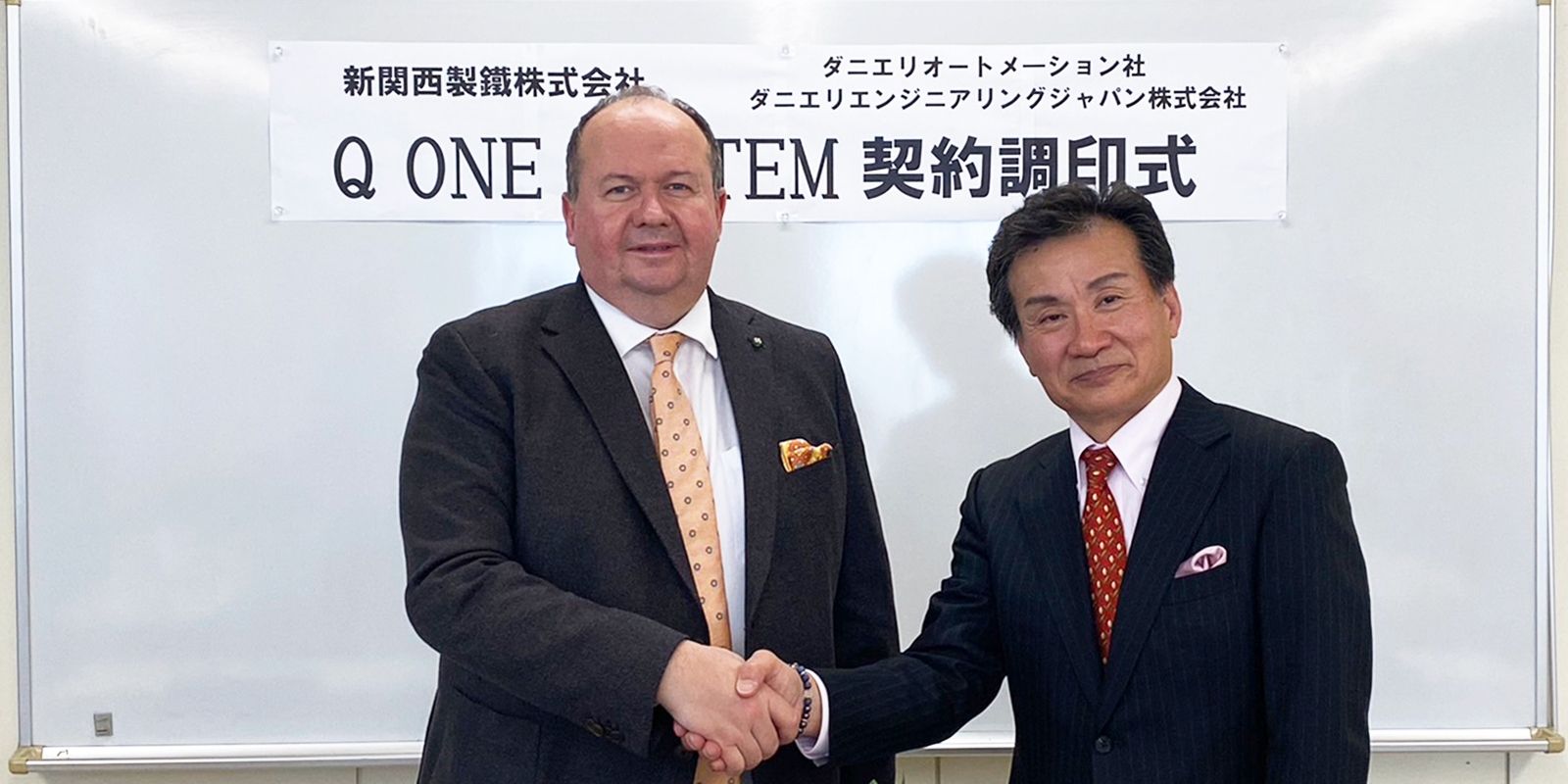 Shinkansai Steel Co., Ltd., one of the top-ranking flat-steel producers in Japan, will implement the patented Danieli Q-One technology on the 74-ton tapping capacity electric arc furnace in operation at its Sakai plant.
Designed by Danieli Automation, Q-One uses the latest digital power electronics technology to maintain the EAF power-factor values close to unity.
This power-feeding system, that will be installed at Sakai, will have a five-unit configuration with a total maximum power of 54,6 MVA.
By controlling electrical current, voltage and frequency during melting to maintain optimal levels according to changes within the electric furnace, the consumption of electricity and electrodes will be reduced, leading to energy and operating cost savings in the steelmaking process.
Thanks to the Q-One design concept, which offers unmatched power control and power management, Shinkasai's EAF will not require any SVC system.
The project is expected to be completed by the fall of 2024.
Q-One entered the Japanese market in 2021 by optimizing steel production at Tokyo Steel Kyushu Plant.
That installation involved in a 115-t ladle furnace proved to be an excellent solution thanks to the energy and electrode savings and operational flexibility and reduction of power fluctuations to enhance power quality.
---
新関西製鉄 電気炉の電力、最適制御 伊ダニエリ製 電源装置を導入
平鋼メーカーの新関西製鉄(本社=堺市、松谷修社長)は、堺工場に製鉄プラント世界大手のイタリア・ダニエリ社製次世代型電気炉製鋼電源装置「Q―ONE」を導入する。電気炉内の状態変化に応じて電流・電圧、周波数を最適に制御することなどにより、電力や電極の消費量を抑え製鋼工程の省エネ化やコスト低減につなげる。工事費などを含む総投資額は約25億円で、2024年秋ごろの稼働を目指す。
Source: https://www.japanmetal.com/news-t20230111124044.html