News & events
In this section you will find all the latest news of the Danieli Group. Selecting the categories below, you can see News, Records, Start-ups, New Orders.
3 / 587
plants startup
2022, 26th July
First coil produced by Danieli QSP®-Quality Strip Production plant at Nucor Steel Gallatin
New EAF meltshop, Dysencaster®, tunnel furnace, roughing stands, and finishing mill upgrade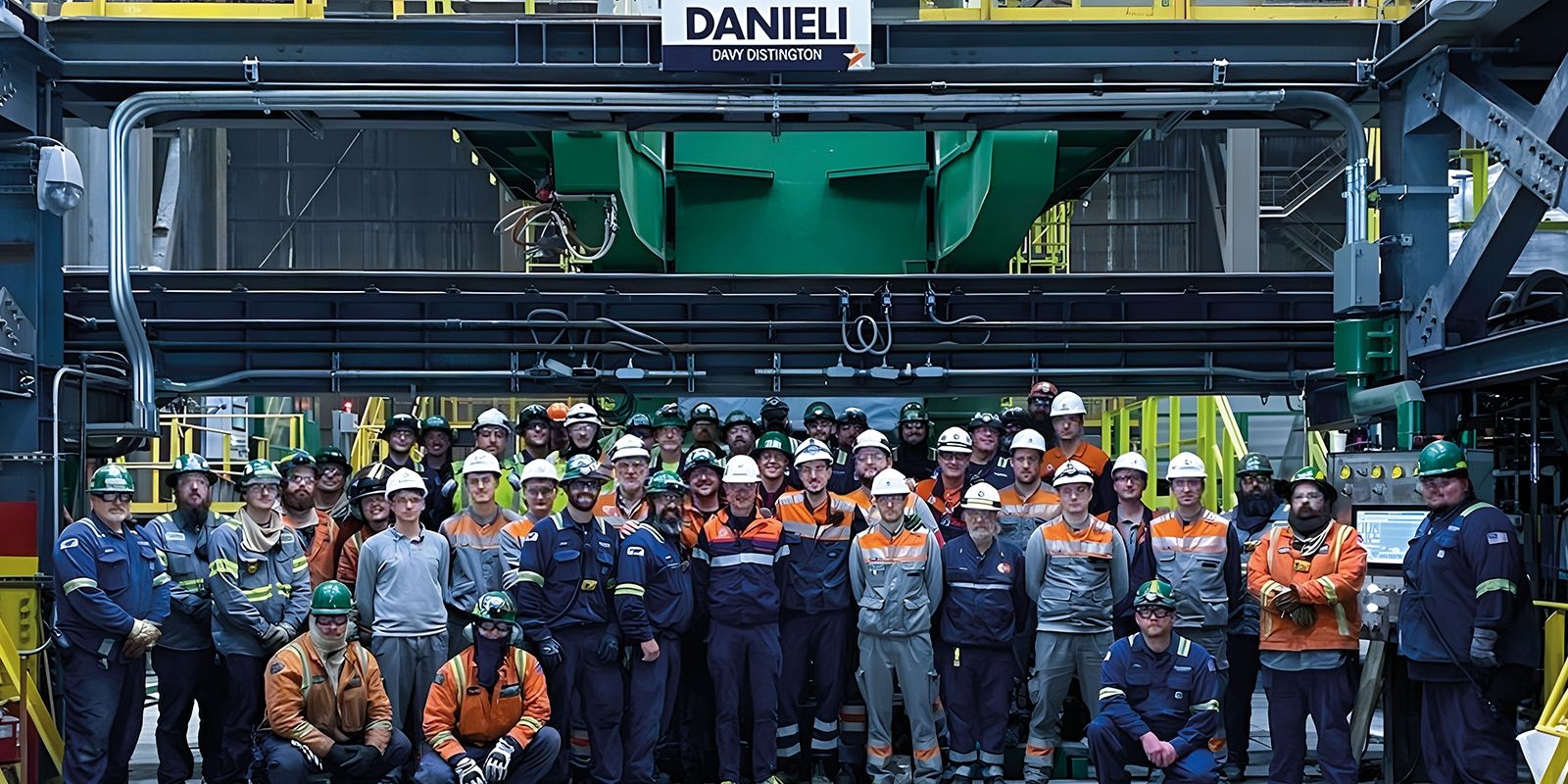 In order to extend the range of steel grades and increase strip production capacity, Nucor Steel Gallatin contracted with Danieli to upgrade its hot-strip plant in Ghent, KY.
On June 24th the upgraded plant produced the first quality coil. It was an 18-mm-thick strip which is a new product for the plant, obtained thanks to the installation of the new Danieli downcoilers.
The new plant configuration -from compact, thin-slab casting and rolling plant into ultra-modern QSP® -Quality Strip Production plant -will allow Nucor Steel Gallatin to expand the production of AHSS, API line pipe and a number of other added-value grades, in widths up to 1,870 mm (73.5 in).
The complete production will be delivered by a new, patented, single-strand vertical-curved Dysencaster® having a total capacity of up to 3.0 million shtpy. A new tunnel furnace connects the caster to the revamped mill, which now operates in 2+6 mill stand configuration, featuring new roughing stands, advanced combined intensive and laminar cooling, and downcoilers.
The revamped plant also includes a new, high-performance DC EAF featuring Q-Melt package and a twin ladle furnace, with future provision for a vacuum degasser. The plant is handled by a complete Danieli Automation process control, from melting to finished hot-rolled coils, ready for Industry 4.0.
This is the first modernization of a classical compact, thin-slab casting and rolling plant, fully reconfigured into an ultra-modern QSP® -Quality Strip Production plant.
This milestone has been achieved thanks to the competence and close cooperation between the Nucor Steel Gallatin and Danieli project teams.
For more info:
Paolo Losso
p.losso@danieli.it
+39 0432 195 8915