News & events
In this section you will find all the latest news of the Danieli Group. Selecting the categories below, you can see News, Records, Start-ups, New Orders.
11 / 87
plants startup
2021, 18th November
Final acceptance for innovative water-treatment plant at Nucor Steel Florida
The Danieli twin MIDA minimill project follows the Nucor Steel Sedalia plant, Missouri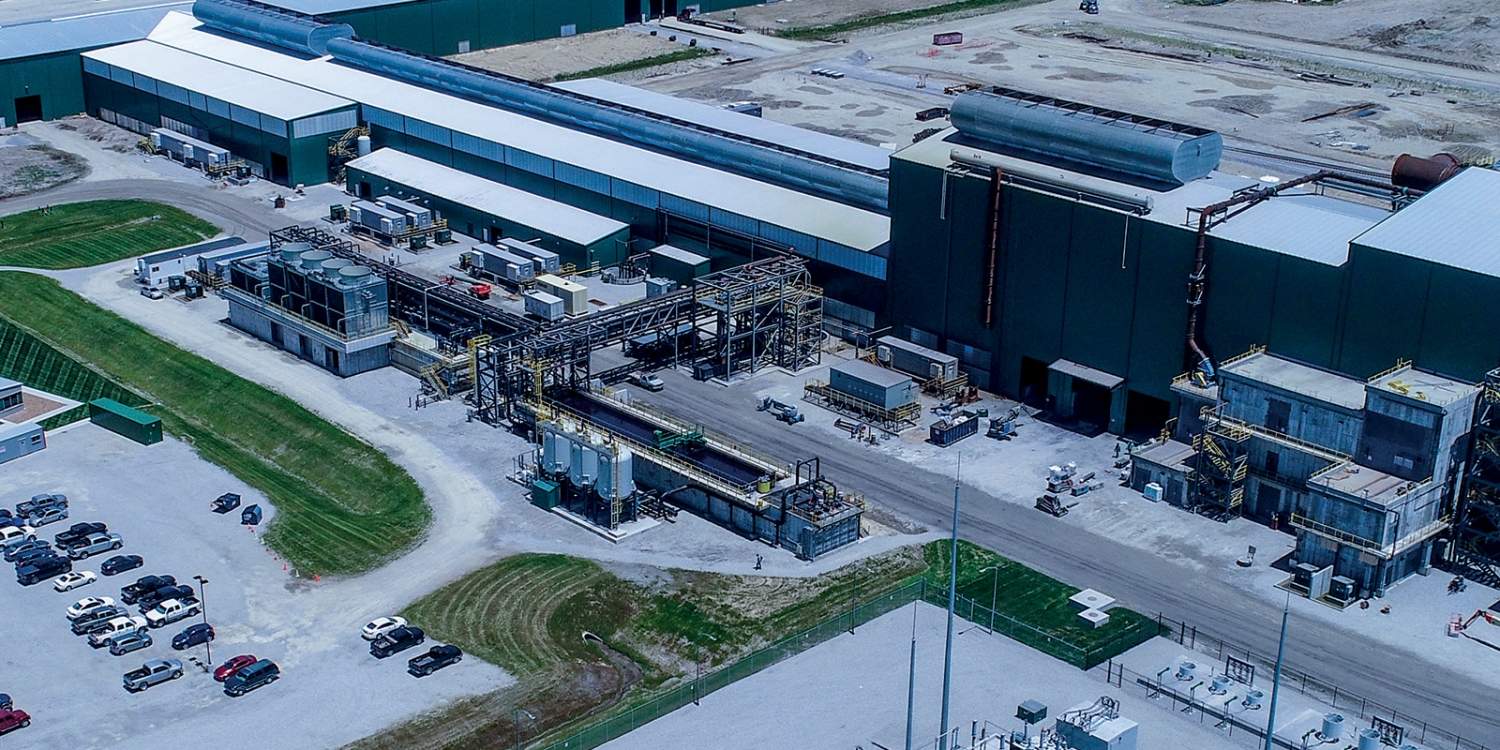 The water-treatment plant serving the 380,000-tpy minimill for straight and spooled bars –meltshop and rolling mill featuring endless casting rolling– was designed in compliance with all applicable local standards (ASME, UL, NEMA, OSHA) and operates within all contracted requirements.
The innovative Danieli design selected by Nucor includes Danieli-patented DanFilters performing with high filtration speed, achieving high efficiency in a small overall space, 40% less as compared to conventional filters. A fiberglass tank was selected to allow a closed-circuit operation, rather than a concrete basin, minimizing civil construction.
The pumping station features vertical pumps reducing the amount of piping as well as civil work.
A Zero-Scale Separator serving the rolling mill made it possible not to dig a deep scale pit, simplifying the civil works and reducing excavation cost.
To expedite construction and installation, package-type cooling towers and containerized electrical rooms were provided.
For more info:
Giulio Bradaschia
g.bradaschia@danieli.it
+39 3442590000