News & events
In this section you will find all the latest news of the Danieli Group. Selecting the categories below, you can see News, Records, Start-ups, New Orders.
5 / 495
plants startup
2021, 30th April
Danieli tandem cold-strip mill commissioned at Tatmetal Çelik
Featuring 6-high technology, the new 5-stand mill processes quality high-strength grades with superior strip flatness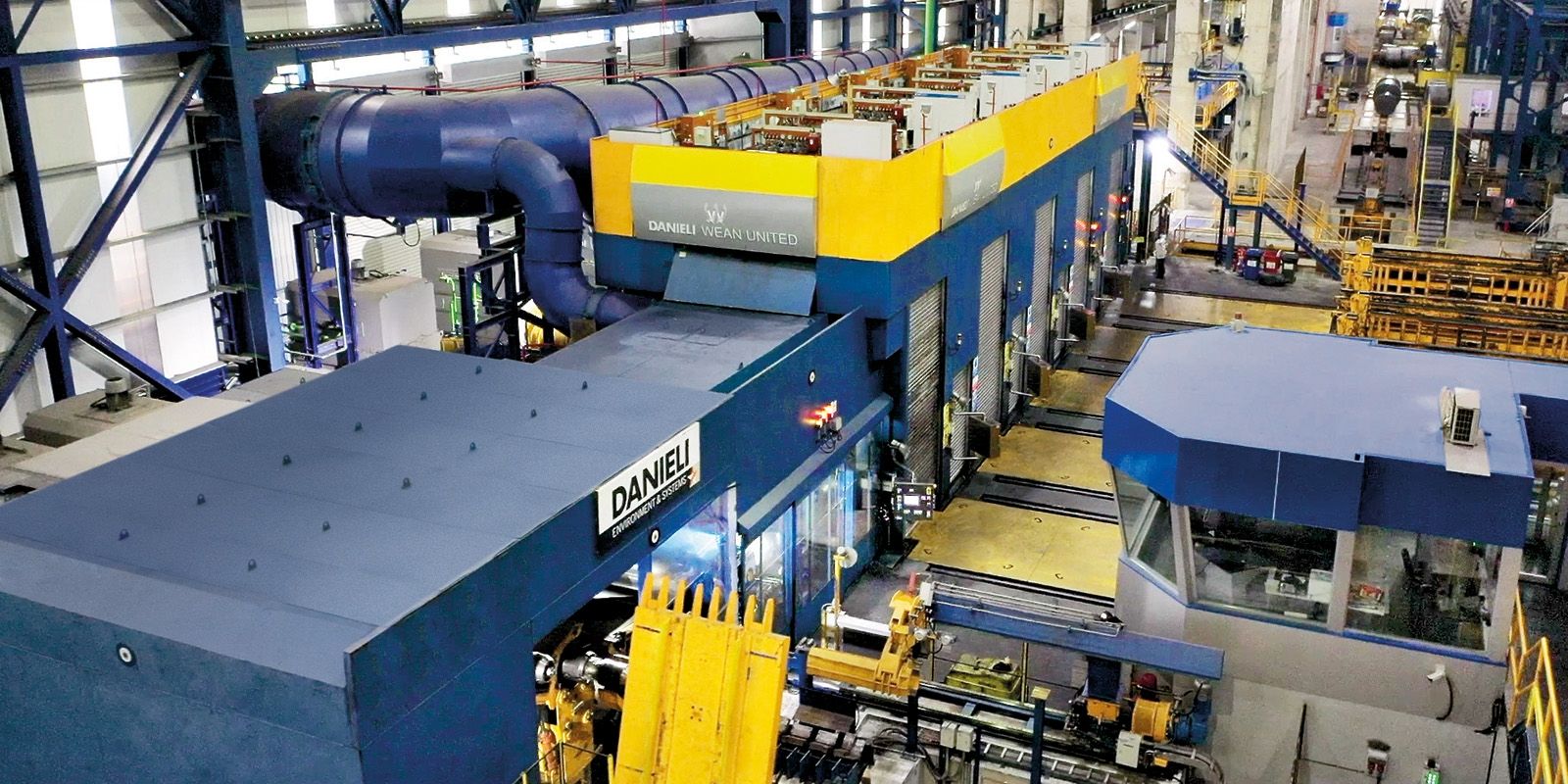 Installed in Eregly, Turkey, and linked to an existing continuous pickling line, the new tandem mill of Tatmetal Çelik is in full operation.
The mill consists of five, 6-high mill stands with 22,000-kN separating force to roll quality high-strength strip from 0.2 to 3.0 mm thick, up to 1550-mm wide, with superior flatness correction capabilities for 1.2 Mtpy of cold rolled strip.
The operational flexibility is ensured thanks to the installation of positive/negative work-roll and intermediate roll bending, and intermediate roll-shifting systems on each stand, with the possibility of using tapered or shaped rolls. Additionally, final strip shape is controlled by an in-line shapemeter providing feedback on bending, tilting and selective cooling headers on mill stand # 5.
Ultra-low hysteresis HAGC with a 45% faster response time ensures precise control of strip thickness. As a result, strip thickness tolerance decreases down to +/- 0.6%, head/tail off-gauge length is lower than four meters, and strip flatness less than 6IU.
Sealing the exit strip gap at rolling mill exit stand, Danieli-patented Confined Jet Dryer effectively removes any droplets from the strip surface, guaranteeing high-quality strip surface appearance.
All electrical equipment and control systems providing an integrated and optimized system configuration have been supplied by Danieli Automation.
For more info:
Elisa Grosso
e.grosso@danieli.it
+39 346 008 4460