News & events
In this section you will find all the latest news of the Danieli Group. Selecting the categories below, you can see News, Records, Start-ups, New Orders.
17 / 90
plants startup
2022, 26th October
Danieli Automation revamping completed at TATA STEEL UK
Fast recommissioning with impressive ramp-up achieved at the continuous annealing processing line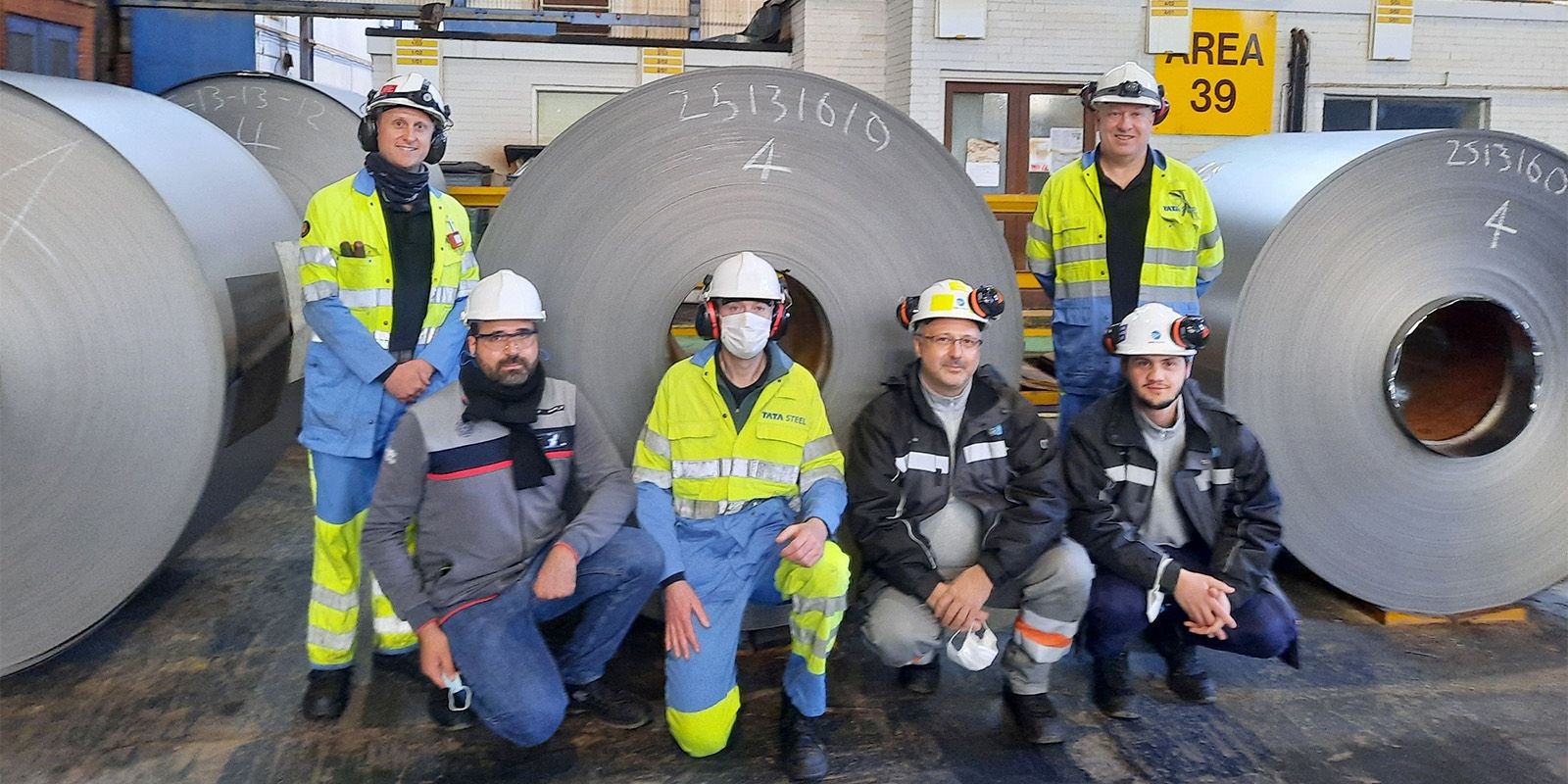 A strategic project for the line processing 70% of the materials flowing through different plants inside the whole complex at Tata Steel UK Trostre Works, in Wales, has been completed by Danieli Automation.
The project included the complete replacement of the obsolete line automation system, MCC cabinets and DC converters for the existing strip transportation motors (more than 140 motors in all, with individual armature control) plus the related erection activities in only 10 calendar days by the several installation teams that worked 24 hours, continuously.
Special attention was paid to preparation for the shutdown, starting from site mobilization and performing in advance transportation of major part of the supply inside the electrical rooms reducing operating activities to be performed.
Remote connections with plant operators were implemented with the aim to validate in advance all the scenarios according to the actual line behavior.
Thanks also to the mutual effort provided during the several phases of project execution and during the start-up, the commissioning team restarted the line with the new, complete automation system, and quickly achieved 99,87% line availability performance (value measured on 14 production days consecutively).
Final acceptance was achieved according to the contractual schedule and the cooperation between parties has been strengthened with a remote assistance contract (8 hours/day, 7/7 days) where Danieli Automation's engineers can provide support for troubleshooting and additional optimization to Tata Steel's requests.
For more info:
Giacomo Baccaro
g.baccaro@dca.it
+39 3441933524