News & events
In this section you will find all the latest news of the Danieli Group. Selecting the categories below, you can see News, Records, Start-ups, New Orders.
13 / 102
new orders
2020, 20th November
ICDAS CELIK orders new wirerod mill from Danieli
It will be the third Danieli line for the Turkish steelmaker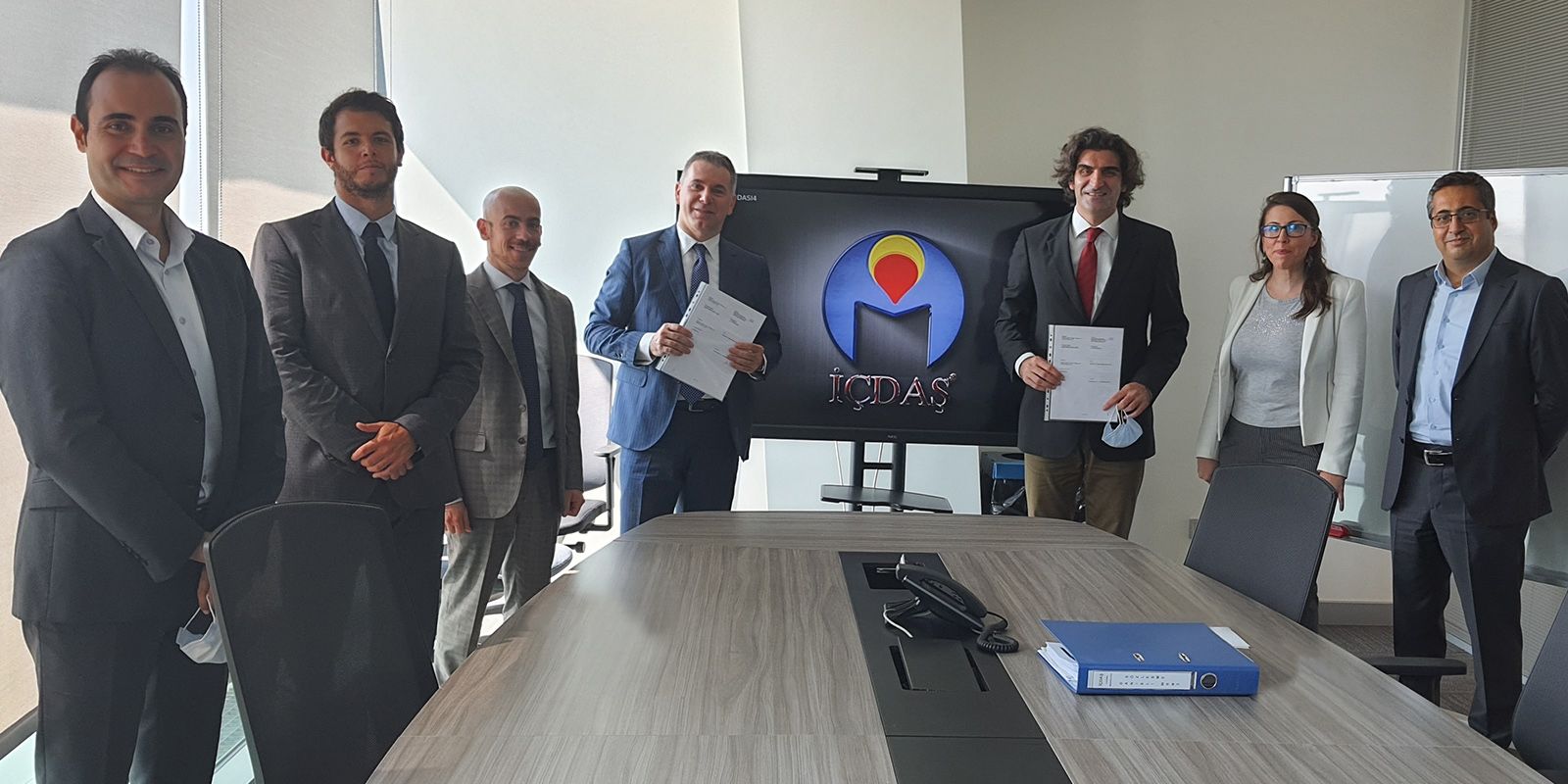 İÇDAŞ ÇELİK Enerji Tersane ve Ulaşım Sanayi confirmed its preference for Danieli technology by ordering a third wirerod mill line, to be installed in Biga, Turkey, where two other Danieli wirerod mills are in operation since 2005.
The purpose of the investment by the steelmaker is to increase its market share of wirerod coils and also to add more advanced steel grades to its product portfolio.
The new line includes a ten-pass fast finishing block applied with the latest technology Multidrives (M2®) configuration; Danieli Structure Control (DSC®) water cooling line; and four-pass reducing and sizing Twin Module Block (TMB®) equipped with individual drive control system.
High-Speed Shear (HSS®) for head and tail trimming, double-pipe oil-film bearing loop laying head and controlled cooling conveyor for high-speed and retarded cooling complete the line.
The vertical coil-compactor will be supplied by specialized Swedish Sund-Birsta, part of Danieli Group.
The new line is designed to produce a wide range of steel grades, inclusive of welding wire, high carbon (pc wire & tyre cord), cold heading, bearing steel, spring steel, free cutting and alloyed steels, at a maximum rolling speed of 110 m/sec.
Line startup is scheduled by 2nd quarter of 2021.
For more info:
Andrea Diasparro
a.diasparro@danieli.it
+39 348 850 3307