News & events
In this section you will find all the latest news of the Danieli Group. Selecting the categories below, you can see News, Records, Start-ups, New Orders.
14 / 61
service news
2020, 23rd November
Continuous rolling mill upgrades at BSRM
Danieli Service Small Revamping Team executes valuable projects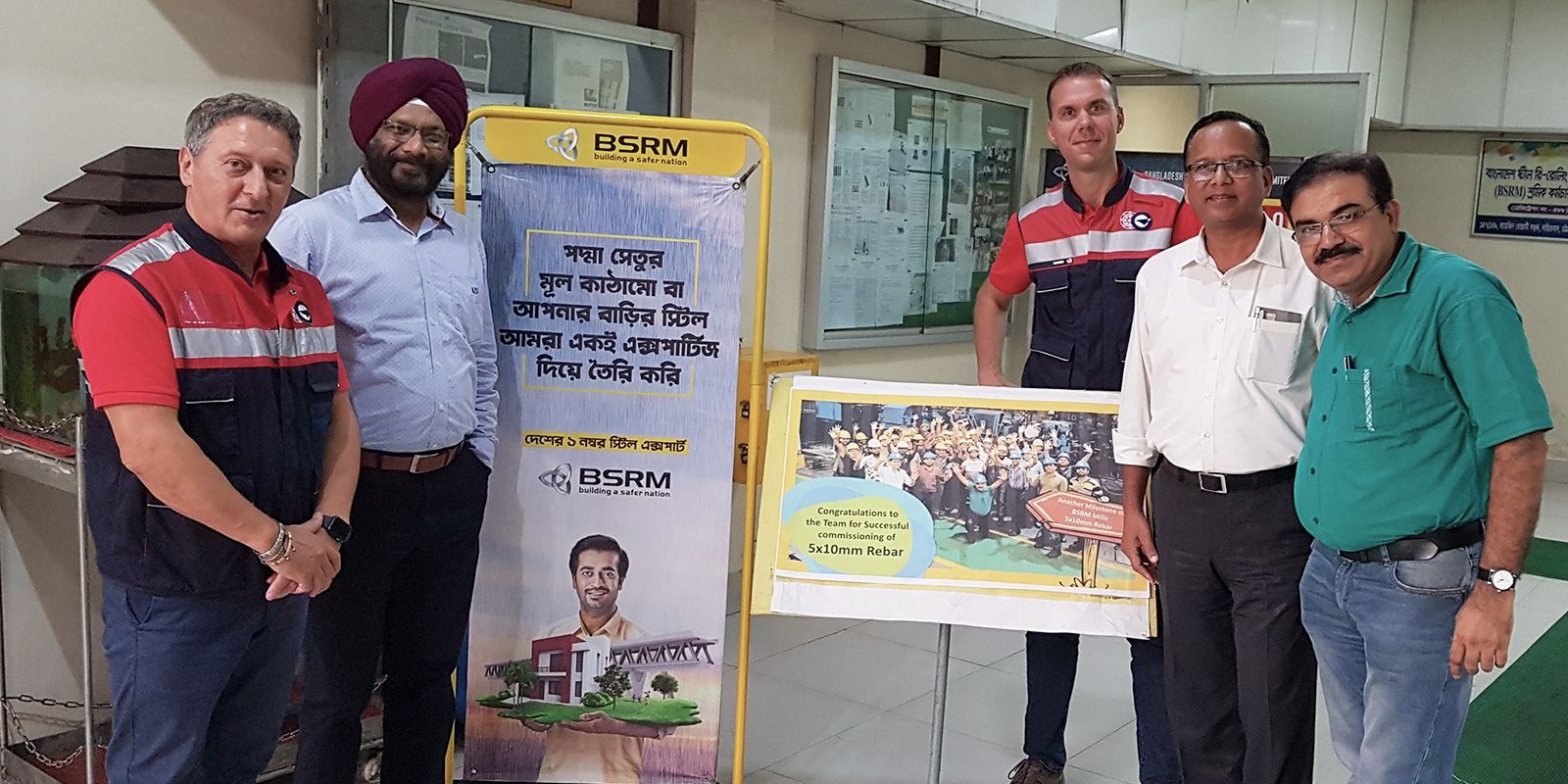 The Danieli Service Small Revamping Team has just commissioned a bar mill upgrade at BSRM Steel Mills, in Chittagong, Bangladesh.
The target of the revamping was to improve the productivity for the smallest bar sizes, by implementing 5-strand slitting and producing 5x8- and 5x10-mm-dia finished products.
The intervention was completed two days ahead of schedule and involved installing the slitting guides, modifying the existing ratios on the stand gearboxes and upgrading shears and QTB along the mill.
Furthermore, for the same plant, in order to meet the request of BSRM to improve the lean management of finished bars from the mill, Danieli is supplying a new offline cutting area.
There, angle bars will be automatically cut in submultiple commercial lengths at a productivity of 36 tons per hour, whilst allowing the main rolling mill to continue producing longer sections of the entire range of profiles at a high-performance rate.
The innovative new area will be able to detect, separate and feed two parallel lines of bandsaws with series of longer products and divide these into shorter products according to market requests.
For more info:
Davide Della Mora
d.dellamora@danieli.it
+39 340 370 0723