News & events
In this section you will find all the latest news of the Danieli Group. Selecting the categories below, you can see News, Records, Start-ups, New Orders.
19 / 102
plants startup
2020, 27th October
AQS 2-Mtpy minimill complex for long products
Conticaster #1 and rolling mill #1 are now operating in hot-charge mode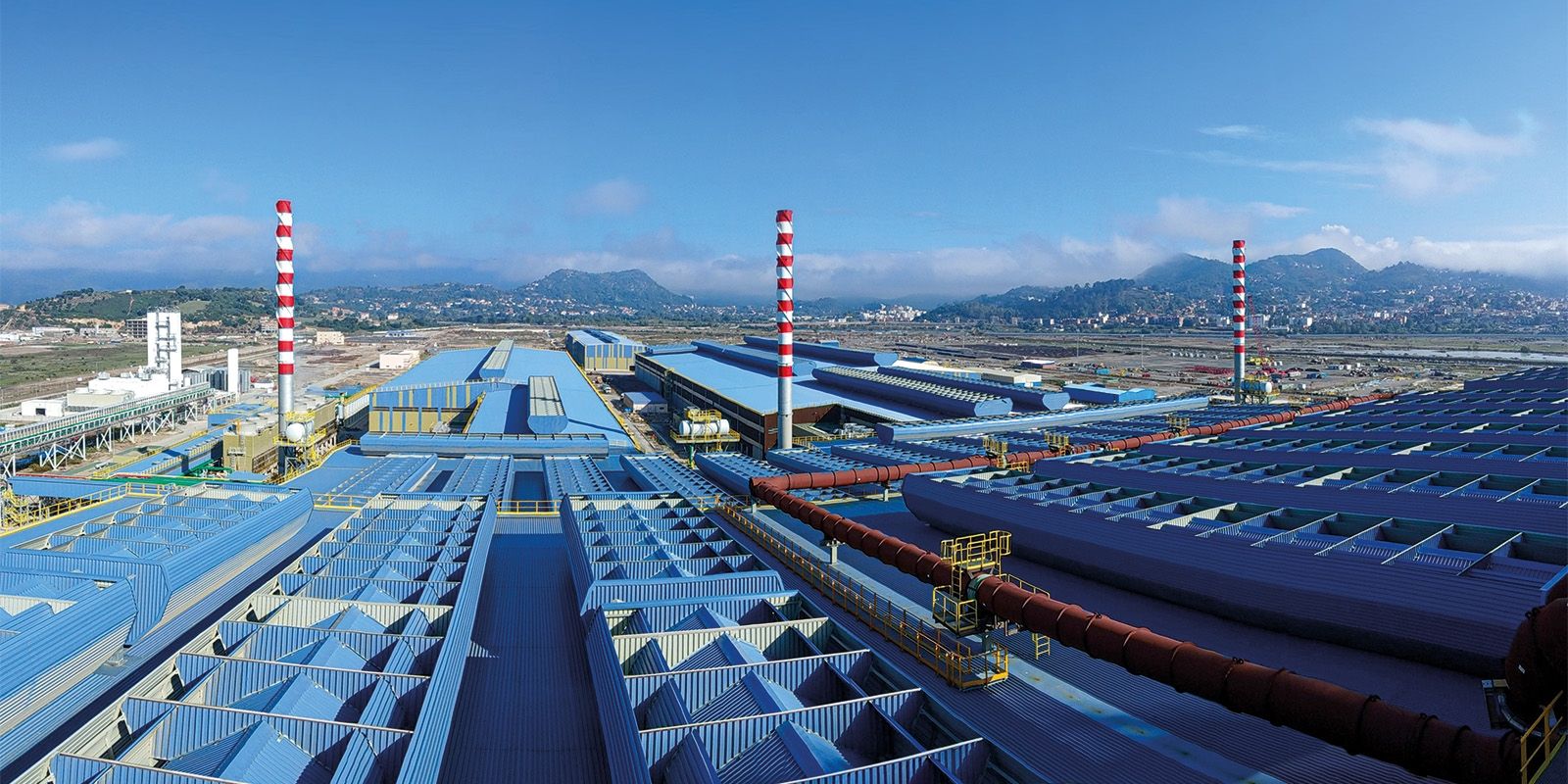 The new minimill steel complex at AQS (Algerian-Qatari Steel) is a main EPC project executed by Danieli, consisting of two meltshops and fume-treatment plants, two bar rolling mills, one wirerod mill, two water-treatment plants and auxiliaries.
Located in the industrial area of Bellara, in the Willaya of Jijel, Algeria, the complex has been started up gradually and now it is in production. Conticaster #1 and rolling mill #1 are operating in hot-charge mode.
The modernity of the project is underlined by the extensive architectural study developed by Arch. Marco Zito Studio for this large steelmaking plant, so as to achieve perfect integration with the landscape, from which it derives the forms that express its identity.
The AQS complex consists of two AC electric arc furnaces, two ladle furnaces, and two continuous casting machines feeding the downstream rolling mills. The fully operational plant will produce more than 2 million tons of liquid steel per year for production of rebars and wirerod.
The steelmaking plant was developed for a unique, double-bay layout: one bay is dedicated to primary metallurgy and the other one to secondary metallurgy. The concept is to give full flexibility for casting from either of the two casters with liquid steel from EAF #1 or EAF #2.
The two 120-ton EAFs are equipped with the latest Danieli technological packages, to establish high process efficiency (electrical consumption to equal 395 kWh/t and 35 Nm3/tO2) and achieve 38 minutes of tap-to-tap with 100% Hot DRI charge, minimizing operator intervention and increasing the overall safety condition in line with the most recent Industry 4.0 capabilities.
The two five-strand casters are equipped one with EcoPower® mould and one with conventional curved tubular mould, and both use FastCast Cube® oscillating units to cast 150-mm square billets ensuring high productivity and low operating costs.
The CCMs also are ready for future installation of technological packages for submerged casting and electromagnetic stirring.
The three rolling mills have the following main characteristics:
750,000 tpy of rebars and smooth rounds from dia. 16 to 40 mm, at a maximum speed of 18 m/s (bundles weighing up to 4.500 kg);
500,000 tpy of wirerod, from dia. 5.5 to 2x16 mm, at a maximum speed of 110 m/s (coil weights up to 2,000 kg);
750,000 tpy of rebars from dia. 8 to 16 mm., at a maximum speed of 40 m/s (bundles weighing up to 4,500 kg).
All rolling mills are equipped with an automated in-line quenching system (QTB/QTR) that can treat the product, ensuring constant mechanical and structural properties in accord with international standards.