News & events
In this section you will find all the latest news of the Danieli Group. Selecting the categories below, you can see News, Records, Start-ups, New Orders.
5 / 88
service news
2023, 22nd May
New, DanOil bearings for complete hot-strip mill stands
Quick, hot commissioning following complete oil-film bearings replacement at Lianyuan Steel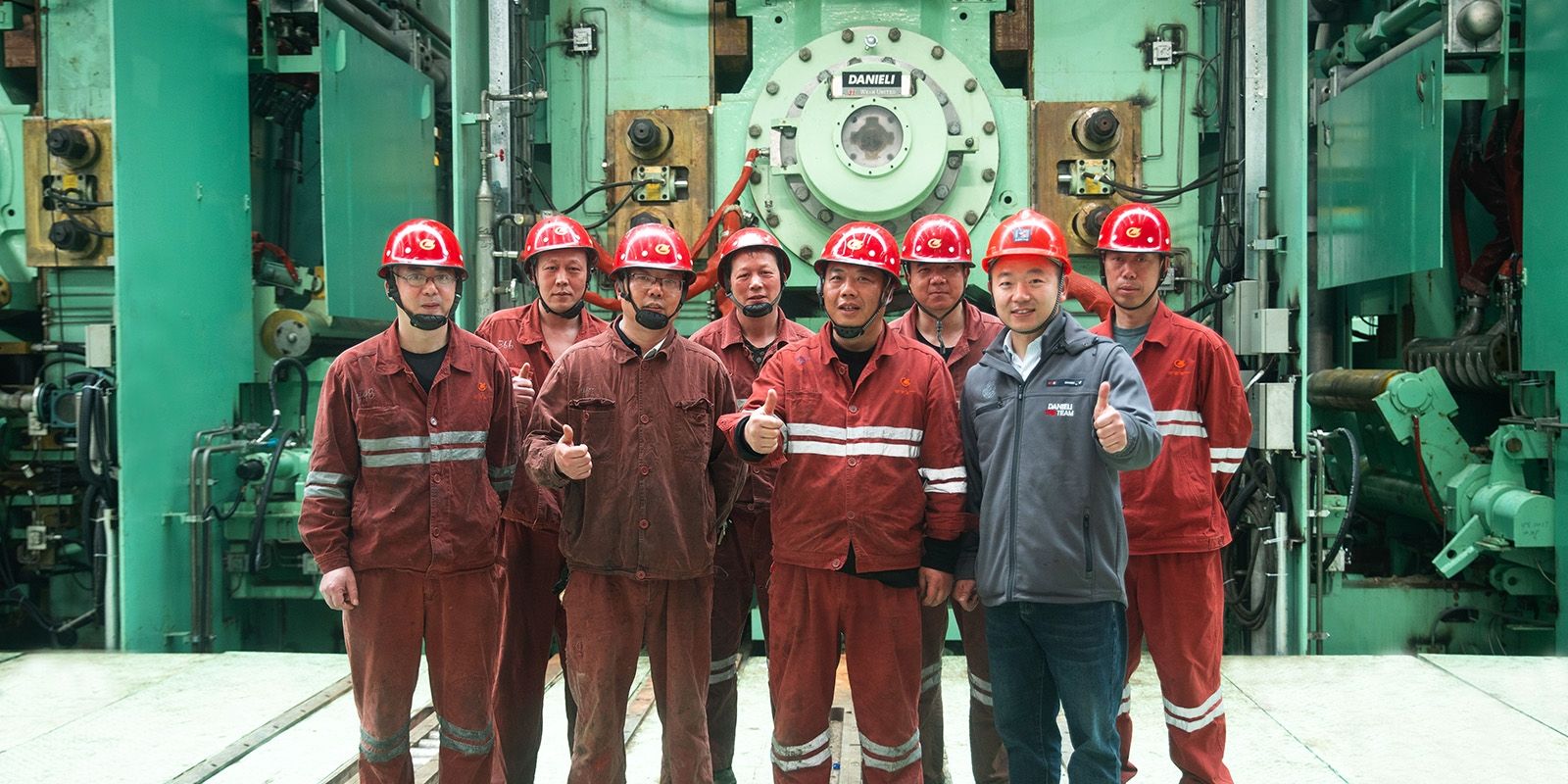 Danieli supplied new oil-film bearings for the 1580-mm hot-strip mill of Lianyuan Steel, in Hunan province, China, with production capacity of 4.3 million tons per year.
The main production includes non-oriented silicon steel, oriented silicon steel, medium and high carbon steel, cold rolled and deep processed steel etc. The product thickness range is 1.2-18 mm, and width range is 850-1500 mm.
Danieli supplied design and manufacturing of oil-film bearings for the two roughing and seven finishing stands comprising the mill (48"-75KLT for R1, and 54"-75KLT for R2 and F1-F7). Danieli oil-film bearings are distinguished by keyless sleeves, double-thrust bearing, online temperature monitoring system, removable hydraulic-locking unit, and Danieli-patented sealing.
Danieli Service dispatched specialists to provide added-value services to assembly and commissioning activities through the whole process, which also will benefit the customer in terms of oil-film bearing operation and maintenance.
Since 2007, Danieli China has been operating key processing equipment for oil-film bearing production/restauration, such as advanced Babbitt welding machines for bushings, double header grinding machines for sleeves jointly developed with DUFIEUX, and European-supplied CNC machines.
As at today, more than 50 customers, including CFHI, Baosteel, Wisco, Shougang, Shagang, Masteel, Chongqing steel, Anshan steel, have been relying on Danieli China for DanOil bearings.
For more info:
Renshuang Yu
r.yu@china.danieli.com
+86 189 1369 1073