News & events
In this section you will find all the latest news of the Danieli Group. Selecting the categories below, you can see News, Records, Start-ups, New Orders.
99 / 102
new orders
2017, 16th January
Ton Dong A awards another order to Danieli
A new, triple-coat continuous coil coating line for high-quality products and production flexibility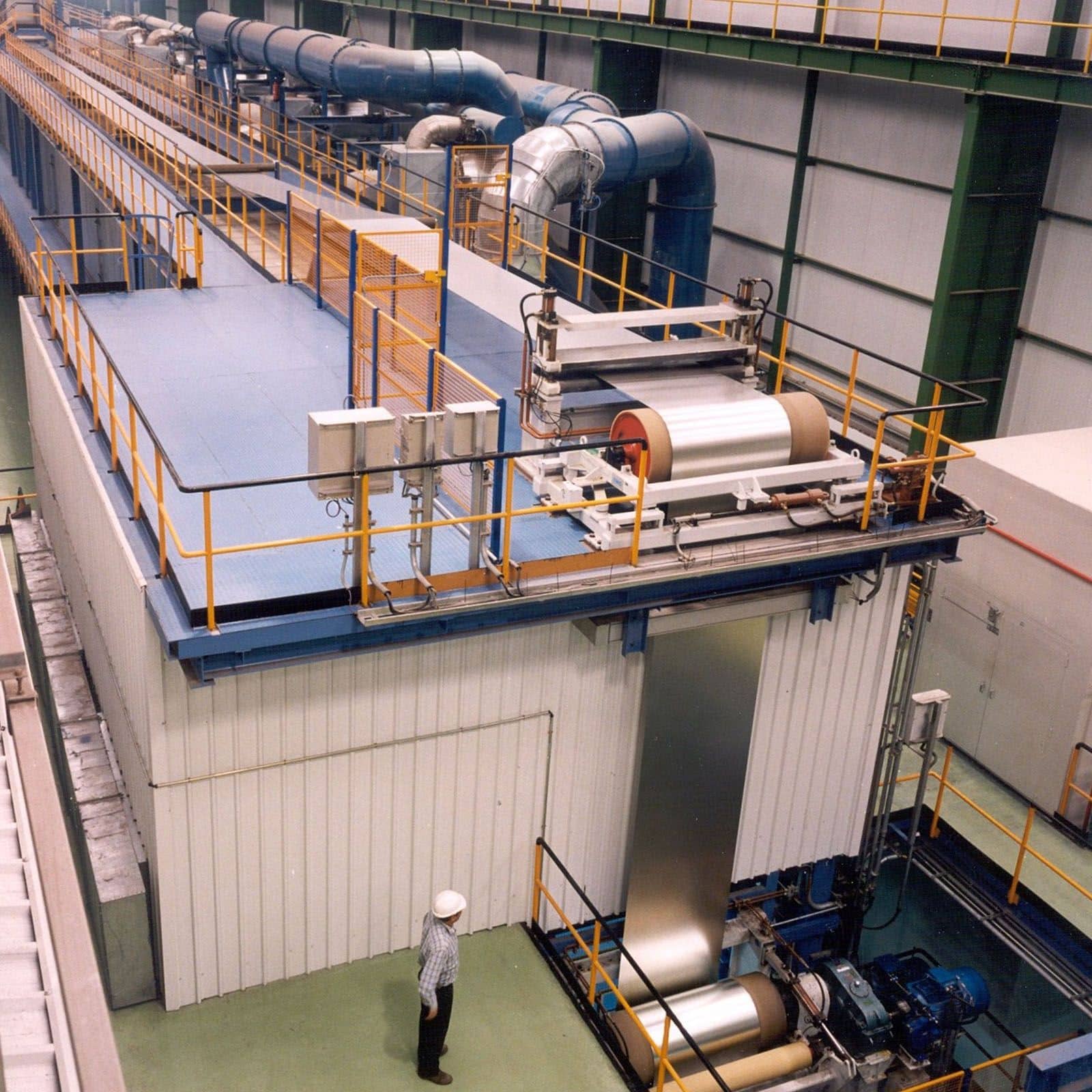 Ton Dong A has contracted Danieli Fata Hunter to supply and install a 1,250-mm triple-coat continuous coil coating line at the new facility in Binh Duong Province, Vietnam.
With an operating speed of 120-m/min., the new line will process 120,000 tons per year of HDG steel coils, mostly for the building and appliance industries.
Strip size will be 1,250 mm (max. width) and 1.20 mm (max. thickness).
The scope of supply will include dry-in-place chemical coater and dryer to meet all the requirements of the various substrates and paints, as well as Single Slide Coaters with a closed-loop system for the best paint thickness control (Danieli Fata Hunter patent).
Printing section and tension leveling equipment are part of the supply. The flexographic printer type chosen for this installation is advanced technology for high printing quality on the substrate material, thus ensuring the quality of the final products.
The coil coating line will also include the energy-saving and environment-friendly Regenerative Thermal Oxidizer (RTO) system.
Low-maintenance and quick-change equipment will reduce maintenance time and increase line availability.
The line will be driven by a complete, modern Danieli Automation system.
Production of the first coil is scheduled in the first quarter of 2018.
This is the fourth order awarded by Ton Dong A Corporation to Danieli over the past four years.
For more information:
Michele Chiappa
+39 011 9668.467
m.chiappa@danielifatahunter.com