News & events
In this section you will find all the latest news of the Danieli Group. Selecting the categories below, you can see News, Records, Start-ups, New Orders.
12 / 101
new orders
2018, 20th November
High power at Tata Steel Ijmuiden in the Netherlands
Upgrade of the Hot Strip Finishing Mill main drives and inter-stand equipment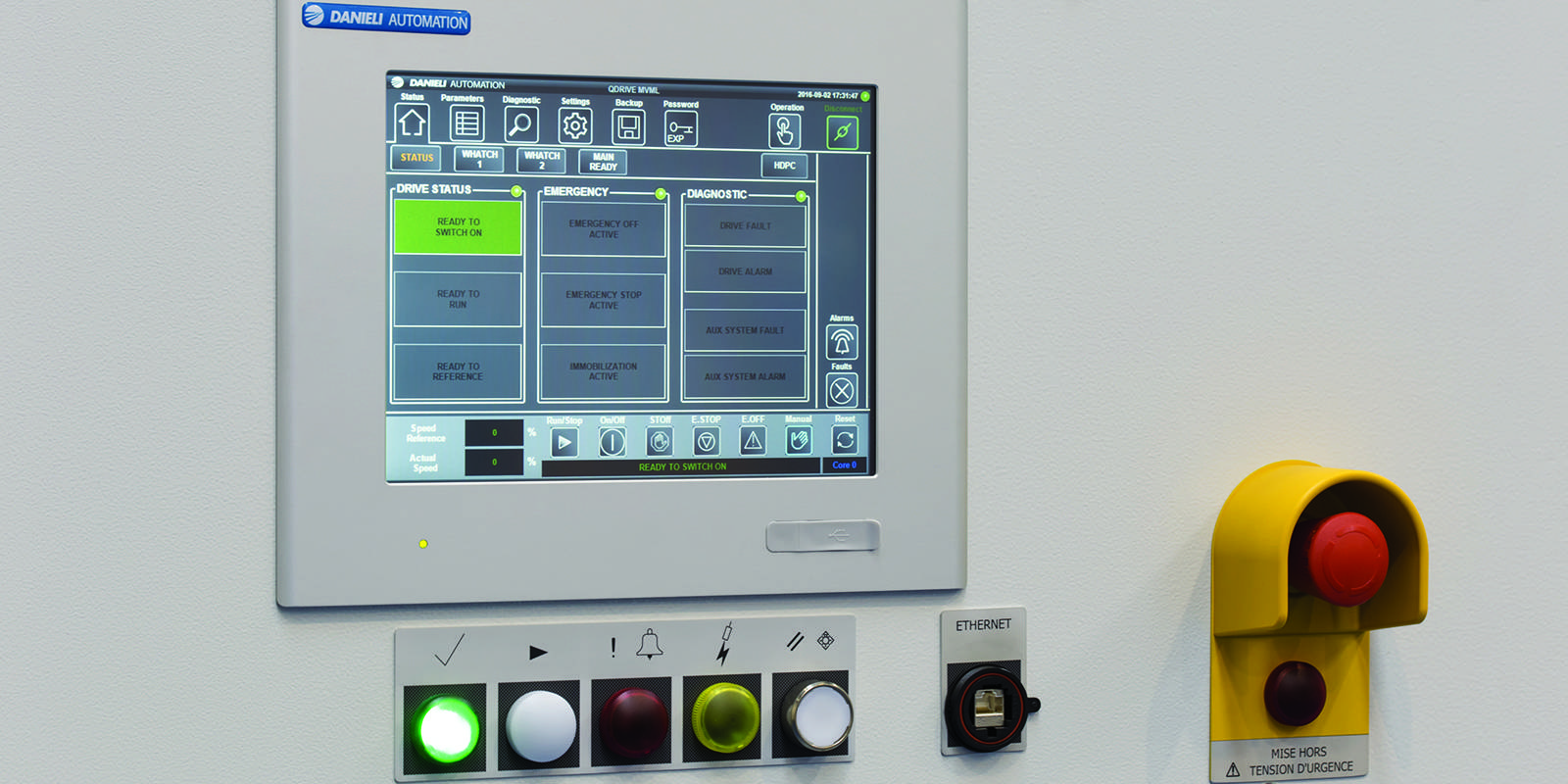 Tata Steel Ijmuiden awarded a contract to Danieli Automation for the upgrade of the finishing mill area of the Hot Strip Mill No.2, which has a nominal production capacity of 5.2 Mtpy.
The contract is on turnkey basis (except civil works), and new equipment is scheduled to be in operation by August 2020.
The scope of supply includes the replacement of finishing stands main DC motors, converters and transformers with new synchronous motors, 14-MW each; Danieli Automation medium-voltage Q-Drives frequency converters; and related transformers and auxiliary electrical equipment.
The reinforcement of the mill stands' mechanical drive units consists of replacing the existing main gear boxes and installing additional gearboxes. The finishing mill upgrade includes replacing or modifying work-roll cooling, entry and exit guides, loopers, inter-stand guides and cooling, along with the necessary hydraulics, lubrication and water-cooling systems.
The main equipment will be installed in two lots, during two, 15-day mayor shutdowns, in summer 2019 and 2020. To reduce risks and optimize on-site activities during the main shutdowns, the installation and testing of the auxiliary equipment will be performed as much as possible during normal plant operation and scheduled maintenance.