News & events
In this section you will find all the latest news of the Danieli Group. Selecting the categories below, you can see News, Records, Start-ups, New Orders.
15 / 101
new orders
2018, 16th November
Danieli QSP® - Quality Strip Production to upgrade Nucor Steel Gallatin
The order includes new caster, stands and mill upgrade, meltshop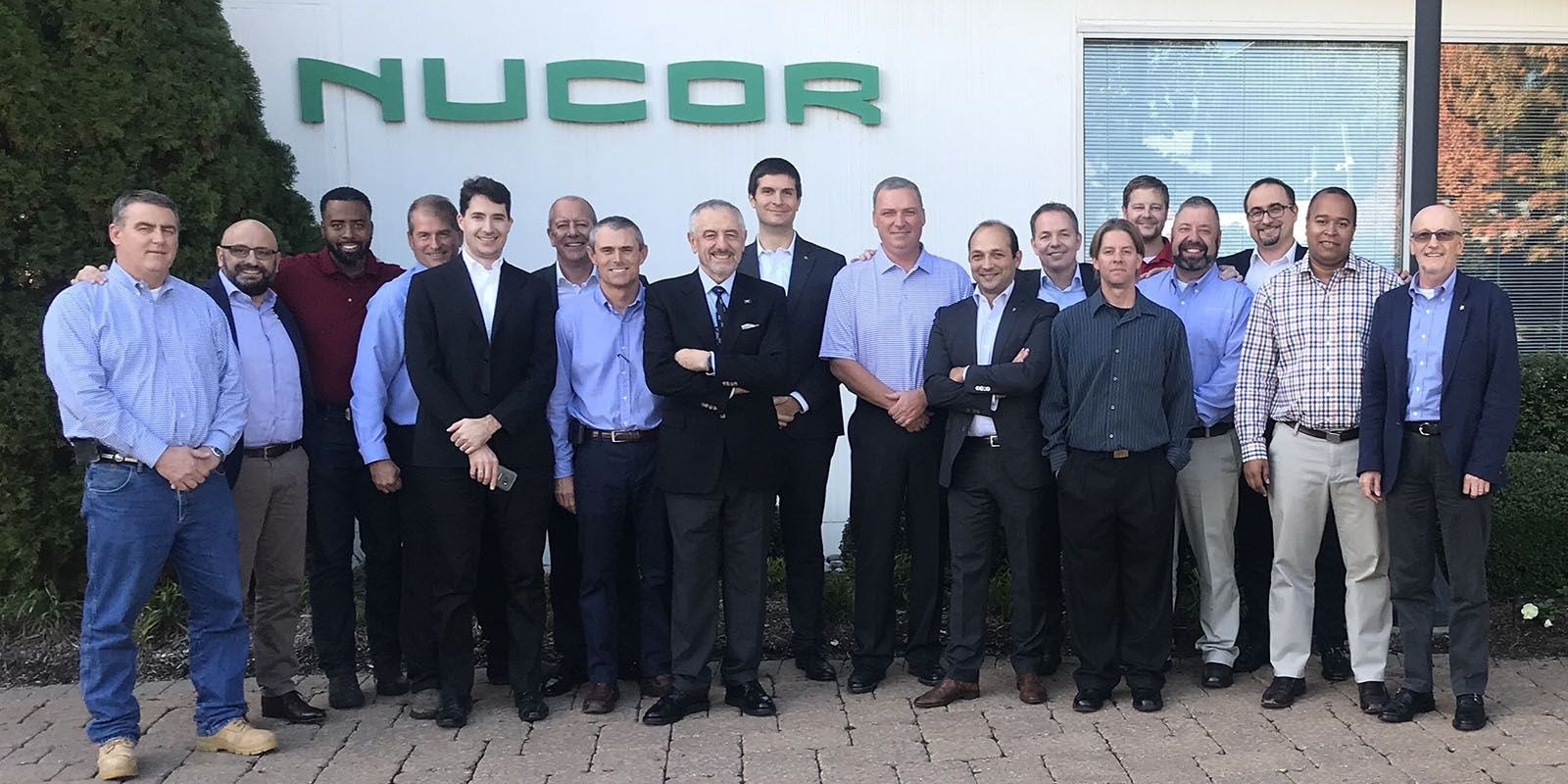 In order to extend the range of steel grades and increase production capacity, Nucor has contracted Danieli to upgrade its hot strip plant in Ghent, KY.
The new plant configuration -from compact thin slab casting and rolling plant to ultra-modern QSP® (Quality Strip Production)- will allow Nucor Steel Gallatin to improve thermomechanical rolling capabilities, therefore expanding production of AHSS grades, API line pipe steel grades and a number of other added value grades.
The complete production will be delivered by a new single-strand vertical curved caster having a total capacity of up to 3.0 million shtpy – a Danieli fifth generation slab caster. A new tunnel furnace will connect the caster to the two new roughing mill stands.
The six-stand finishing mill will be upgraded with new interstand guides, loopers and new bending and shifting system. This will enable rolling strip as wide as 1,870 mm (73.5 in).
New run-out table with advanced combined intensive and laminar cooling, two new downcoilers and coil handling completes the mill.
The caster and first portion of the tunnel furnace and swivel system will be installed without affecting mill production.
The revamped plant includes a high-performance DC EAF featuring Q-Melt package, twin ladle furnace and future provision for vacuum degasser.
Danieli Automation will provide complete process control from melting to finished hot-rolled coils, ready for Industry 4.0.
This is the first time that a classical compact thin slab casting and rolling plant is fully reconfigured into an ultra-modern QSP® (Quality Strip Production) plant.
Both Nucor and Danieli teams are committed to set a new benchmark in casting rolling technology.
Read the detailed report here.