News & events
In this section you will find all the latest news of the Danieli Group. Selecting the categories below, you can see News, Records, Start-ups, New Orders.
7 / 102
top performances
2017, 15th November
Danieli copper finishing lines in operation at KMD Henan
Four Danieli high-speed lines for the new copper mill complex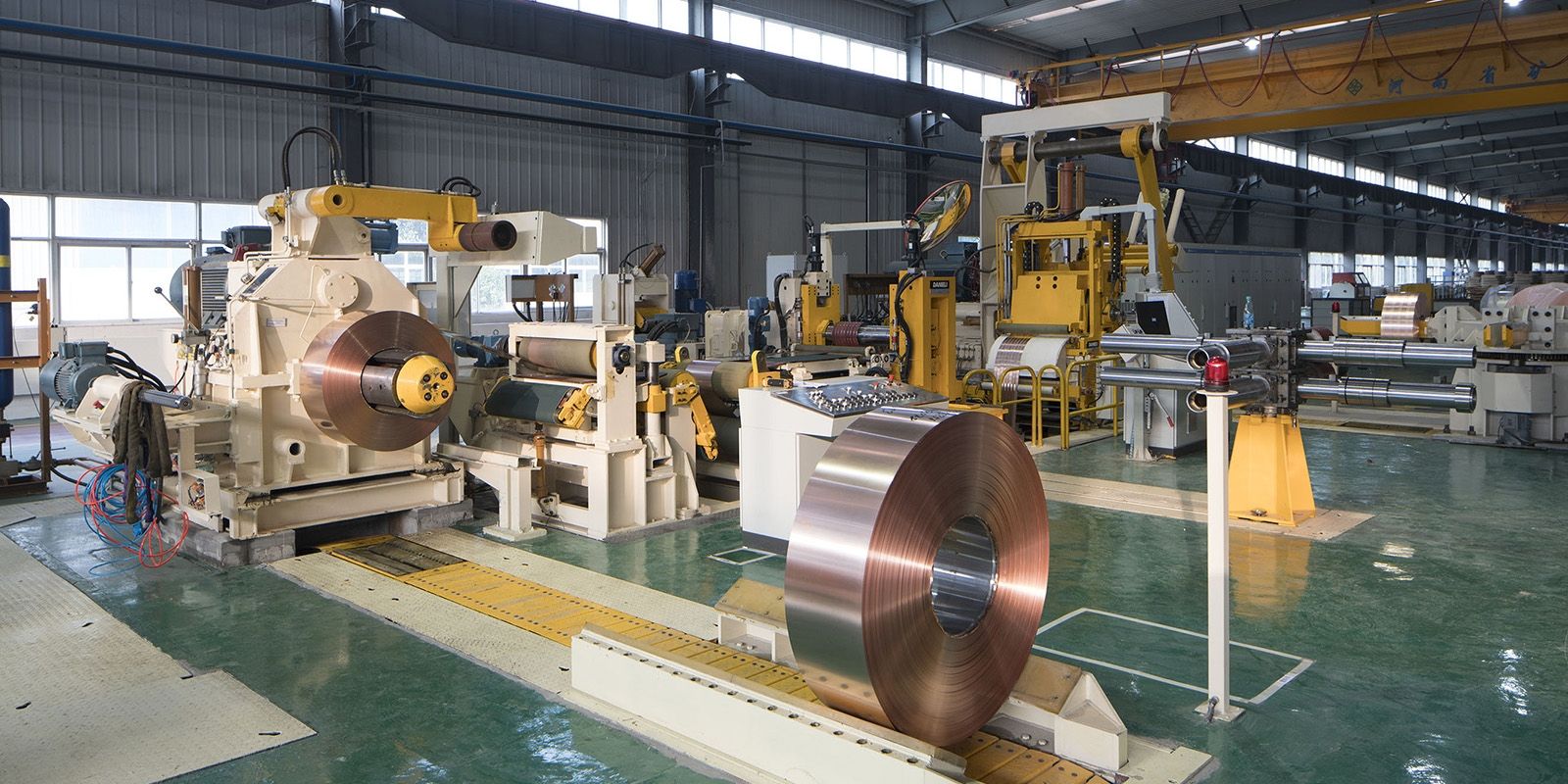 KMD Precision Copper Strip (Henan) contracted Danieli for the turnkey supply of four finishing lines to process copper strip.
The release of the Final Acceptance Certificate for the recoiling, stretch bend leveling and the slitting lines marked the official start of industrial production at the new complex at Henan, China.
Both lines process copper and copper-alloy rolled products, mainly destined to producing connectors for electronic and automotive industry applications.
The recoiling line runs at a maximum speed of 500 mpm, for the thinnest strip thicknesses (0.08 mm).
The stretch bend leveling line can reach a maximum speed of 300 mpm and produces strips down to 0.08 mm.
The slitting line can reach a maximum speed of 400 mpm and produces final narrow strips down to 1.5 mm.
A new Danieli second slitting line also are part of this project.
These lines were manufactured mostly in Danieli China workshops in Changshu, which is close to Shanghai. The Danieli China design and manufacturing center covers a total surface 325,000 sqm, of which 90,000 sqm is dedicated to manufacturing and assembly and 15,650 sqm to technical and administration activities.
For more info
Roberto Codignola
r.codignola@china.danieli.com
+86 (512) 5226 7471