AUTOMATION
ID6000
Loop detectors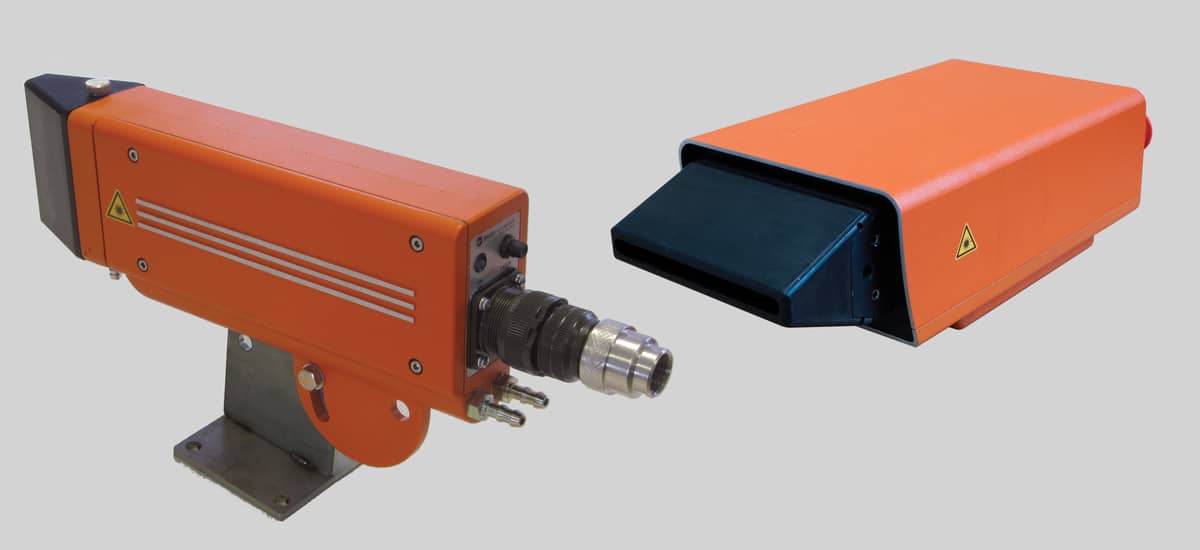 The ID6000 series of optical sensors are designed to detect the position of infrared emitting bodies. They are conceived to be directly installed in harsh environmental conditions. Several solutions are available in terms of temperature ranges and field of view geometries.
ID6000 series is designed specifically to be used in hot rolling mill as loop position detectors between two stands. The position of the hot body is detected by a line CCD camera. The optical system is composed by an infrared filter and a lens which focuses the IR emission detected onto a CCD linear-array photo sensor. A digital output is activated by material presence; analog outputs provide signals commeasured to material position. The construction characteristics of the photo detector permits its application in harsh industrial environments.

Another typical application is as edge position for flat products, using an infra-red optical detector for flat hot rolled strip at temperatures of 750 °C or higher. Placed above the rolling line in such a way to observe the rolled product preceeding along the transport roller table, it supplies an analog signal proportional to the width of the rolled section, and further signal proportional to the offset of the material from the centerline of the roll table.

The high quality and reliability inherent in DANIELI AUTOMATION detectors gives our customers the benefit of a 3-year warrantee period. Available accessories for this familiy of detectors are front protection with air purging, cooled body protection and armoured connection cable.
Non contact measurement
Static operation, no moving or wearable parts
Rugged aluminum case
Maintenance free
IP66 degree of protection
Built-in alignment laser
Self-test function
Sensitivity control
High measurement accuracy and repeatibility
No physical contact with rolled products
Minimal maintenance
Very high reliability